Hello all,
I'm calling on anyone with experience in carpinus (betulus) and hopefully some alos posess virtual skills, i tried my best here but i only make do with a limited computer programme.
anyway, a +/- 18 to 20yo carpinus betulus, dug up from a hedge in march 2012. Next year it will stay in its training pot offcourse (maybe only slippot because of possible rot of the wooden box) but i want to chop the top to direct the new groth and stimulate strong growth in a new top.
first picture as it was somewhere in july, its not changed all that much because it had to recover from superdrastic root chop/pruning. In summer, especially late summer it however produces tons of healthy looking new bud, everywhere, so the virtual i did is in my opinion possible.
I want to have opinions about lowering BOTH trunk, and about balancing the green. I put most of the green in places where there are old branches, or enough possibilities. Actually i was looking for a bit more natural looking style but since i'm not a virtual expert, i stopped with these 2 virtuals.
virtual 1 shows the new trunk leader etc... virtual 2 in leaf.
regards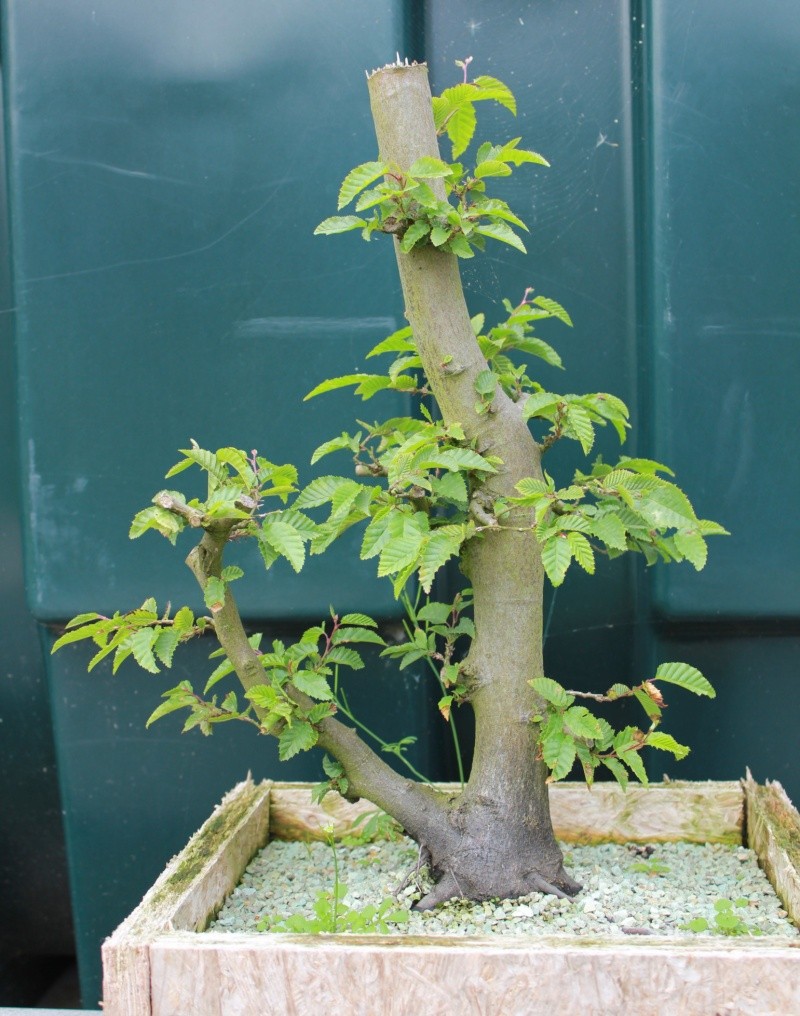 ---
Permissions in this forum:
You
cannot
reply to topics in this forum