Here's a few stone/deadwood combos. I may remove the tall portion of wood on this first one someday.

[/url[url=http://www.servimg.com/image_preview.php?i=83&u=15195597]

[/url[url=http://www.servimg.com/image_preview.php?i=84&u=15195597]
Fish rising
That's all for now, hope you enjoy

[/url[url=http://www.servimg.com/image_preview.php?i=87&u=15195597]
Hello Monte
Great use of dead wood,
could be very effective way to display.
need just a little refining...

Long arm on first one, your right!
remove about one third way up,
stone will be better seen....

last one is a great figure!
Very Santa Claus like,
especial with snow background...

Another photo of the first combo I posted, taken at a better viewing angle.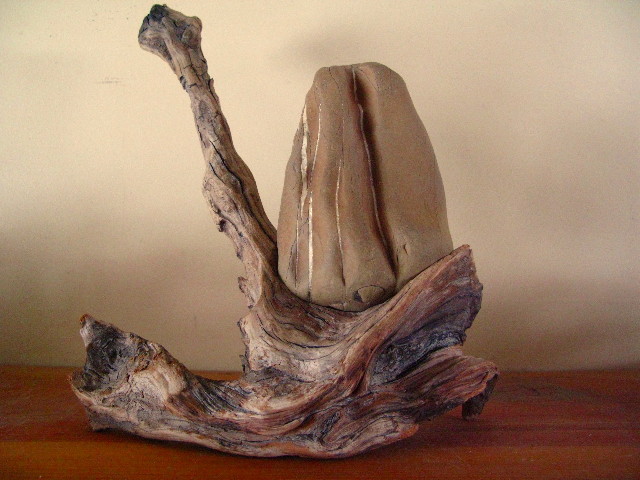 Another possible combination, this one is hanging on a wall. For now the stone is simply put on top and precariously balancing in place. If I decide I like it I will carve a secure seat and refine the wood a bit. The wood is old RMJ deadwood and the stone is a cambrian receptaculite fossil found while canoeing this summer. Not a common fossil I believe.
Kind of a weird alien gecko image, not too sure about it yet.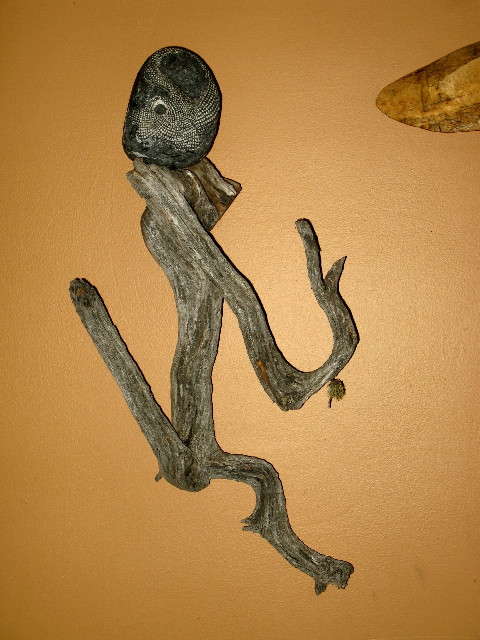 Hello Monte,
Thank you for posting.
The fish is a lovely combination.
The indoor picture of the stone you posted earlier, gives us a better reading of the shape of stone and wood,
but i am not sure of the proportions of wood and stone here.
The last one is really a strange dancing-jumping creature.
Sunip

Hello MONTE ,
_ A rare fossil ( I think so ) is mounted properly with dead wood... look lively and beautiful .
I like your creativity .
Thank you your share .
Sincerely ,
Hưng - Trần .
Thanks for the comments, I think I will carve a seat for the fossil into the wall hanging wood. The Fish is only nice from the front unfortunately, I just keep it against a wall.

mp

---
Permissions in this forum:
You
cannot
reply to topics in this forum