Hey Everyone,
Just wanted to post a few pictures from the Midwest Bonsai Show at the Chicago Botanic Garden this past weekend. I was really honored when my good friend and bonsai teacher Matt Ouwinga asked me to build a few stands for a few of his trees he was entering. I was blown away when he called and told me he won 1st Place in the professional class! One of the judges there was a Japnese judge named Hiro Yamaji (sp?) who said that 3 of his trees could have taken 1st but he liked the kaede the best. This kaede has always been one of my favorites in his collection and looks incredable in this pot! I hope you enjoy the pictures!
The first picture is of his 1st place kaede.
Next is his largest Kaede on a stand I built.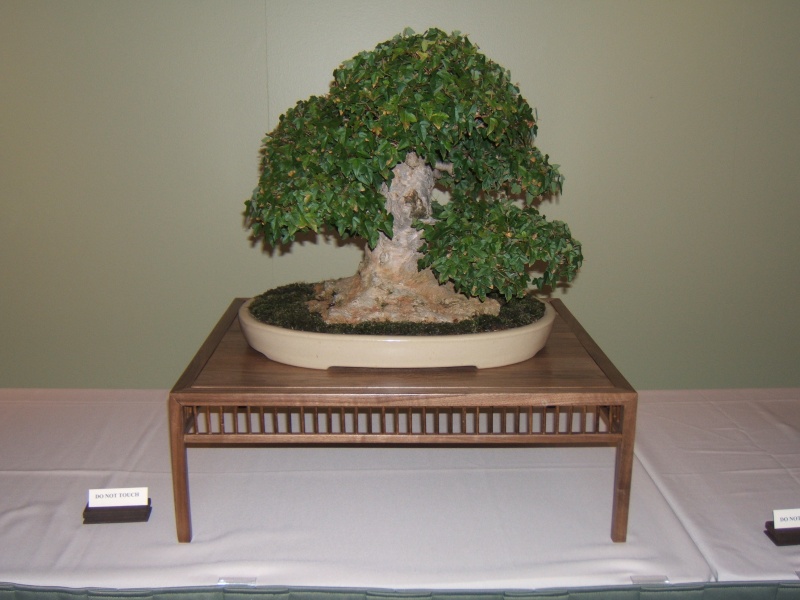 Next is his shohin Zelkova on one of my stands.
Next is a chuhin Kaede on one of my tables.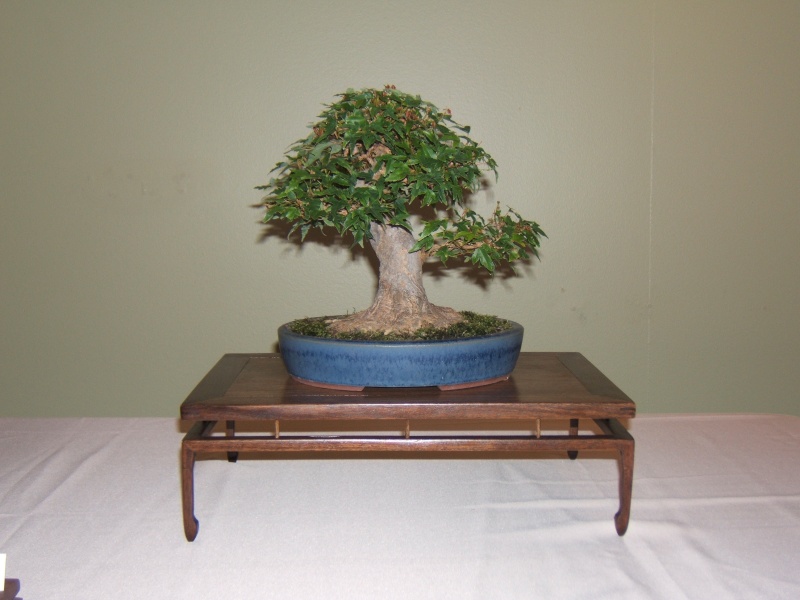 A beautiful shohin Japanese Black Pine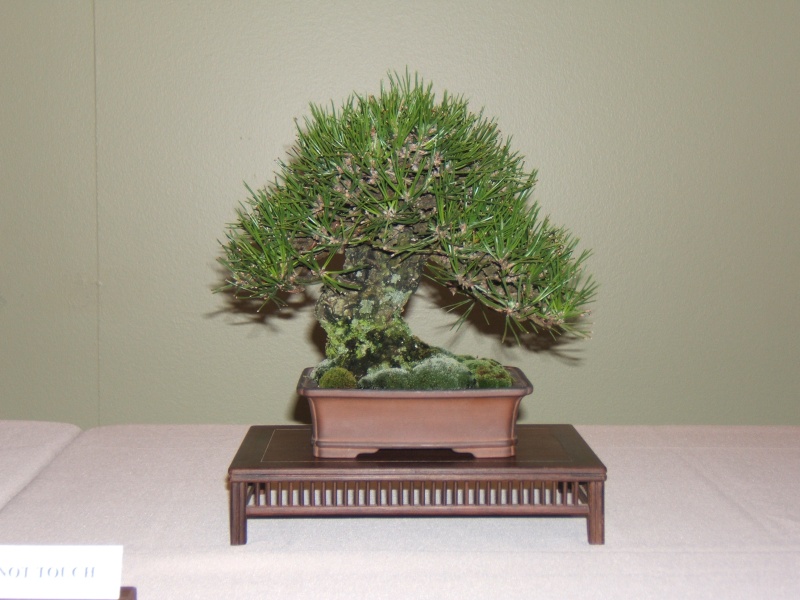 All 5 of the trees he entered before judging.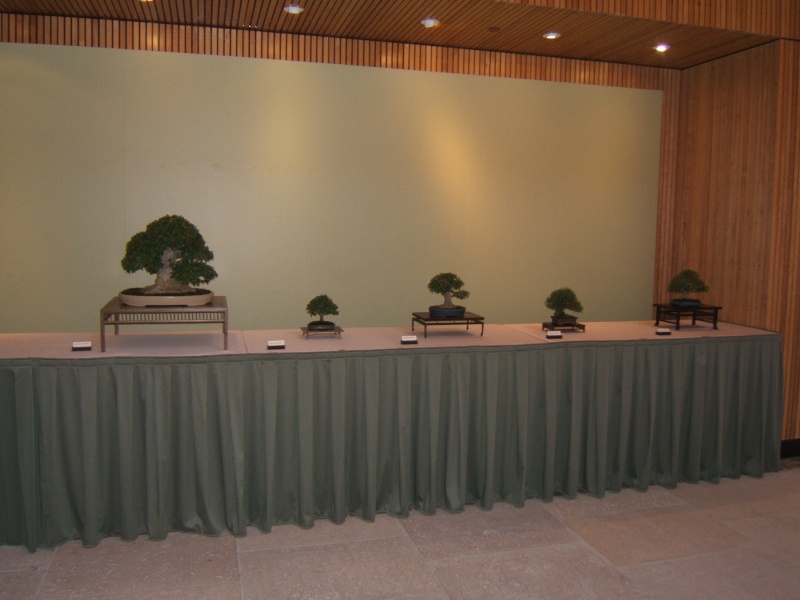 This is just as we finished set up. It gives you a good idea of the size of his largest Kaede with Matt in the background.
Lastly a pic of my daughter and I infront of his 1st place cup.
~ Jay
Beautiful stands (and daughter) Jay!

Nice stands seem to be the last thing people think about, and your post shows just how important they are. Thanks for sharing.

Russell

Russell Coker

Member





Nice job on the stands.
I have the finish drying on a large one I recently completed. I'll post a photo in a few days.

Nice trees by Matt too. Matt used to frequent here but alas has been missing of late. Get him fired up would you

Rob Kempinski

Member





Jay,
I leave for less than a year and here you both go having all the fun. I sure miss the fun bonsai work and cookouts. Wish I still lived in Illinois and could have shared the day with you both. My favorite as you know is the 4th stand pictured.

As an added FYI,
What Jay did not mention, is that he produced the stand for the zelkova in just at 5 days start to finish.

I have a stand of Jay's also & look forward to collecting a few more of his pieces. He's done a great job and really sped through a quick learning curve to produce some very, very nice work.

Congratulations to my two great friends and my bonsai teacher as well!
Jay,
I forgot...... Didn't Matt say that Jim B. won the open class with a Ginkgo?

Another congratulations to Jim!

Neil
Beautiful trees! Thanks a lot for sharing. (Beautiful lady in the picture with you...

)
Best regards.
Hey everyone, thanks so much for the kind words! I wish I could take credit for the trees too but those were all Matts years of hard work. Neil, we wish you could have been here as well, woulda been nice to grill some good steaks w/ blue cheese & a few beers after the show.
Rob, I'd love to see ýour stand pictures once it's finished, I'm finding myself more interested in working on tables than my trees these days. Maybe I'm just tired of watering!

Jay
What the heck is a 'Kaede'?
Looks more like a Trident maple (A. buergerianum)?


Reiner Goebel

Member





Wonderful woodworking.
Say 'Hi' to Matt, he and I were on a Bill Valavanis Kokufu-ten trip together in 2004.

_________________
"Eschew obfuscation"

John Quinn

Member





Thanks John, I just shot him a hello for you.
Jay
I agree, excellent job on the stands. Please tell Matt that we miss his wonderfully enthusiastic posts on Tridents here too.

_________________
"It is not the strongest of the species that survives, nor the most intelligent. It is the one that is the most adaptable to change." - Charles Darwin.

Kev Bailey

Admin






---
Permissions in this forum:
You
cannot
reply to topics in this forum