Our 6th biennial International Stone Appreciation Symposium began today in Harrisburg, PA at the Holiday Inn. This event is sponsored by six stone fanciers: Sean Smith, Marty Schmalenberg, Jim Doyle, Glenn Reusch, Arthur Skolnik and Wm. N. Valavanis.
Today we set up two of the three stone displays and had several workshops including a private workshop with Professor Seiji Morimae, S-Cube, from Hanyu Japan. All day tomorrow, Saturday and Sunday morning we will have educational programs on Japanese, Korean, Chinese and American stone appreciation.
On Saturday evening we will have a huge benefit auction with lots of fine-quality antique items which Professor Morimae sent from Japan. If you are interested in attending any of the programs or benefit auction or visit the three exhibits or vending area, please join us at the Holiday Inn, Hershey, PA (Rt. 81, exit 80).
I hope to see others enjoy the art we are sharing with others.
Here are a few photos from the main exhibit and a few from the registrants display which is not compete yet.
Bill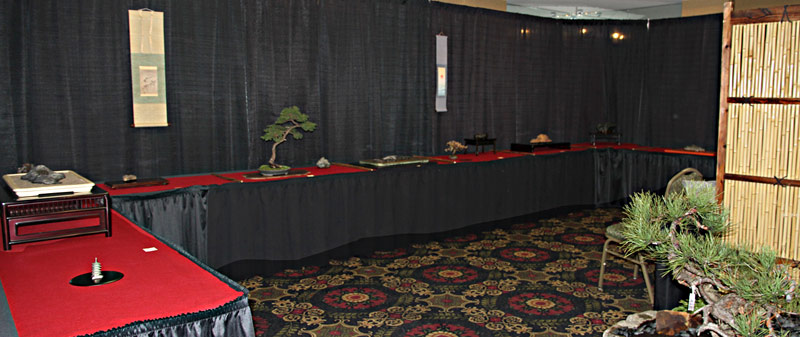 MAIN EXHIBIT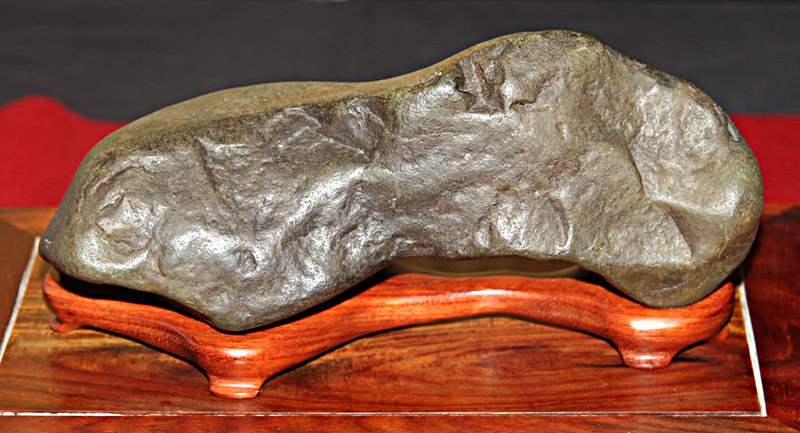 GLENN REUSCH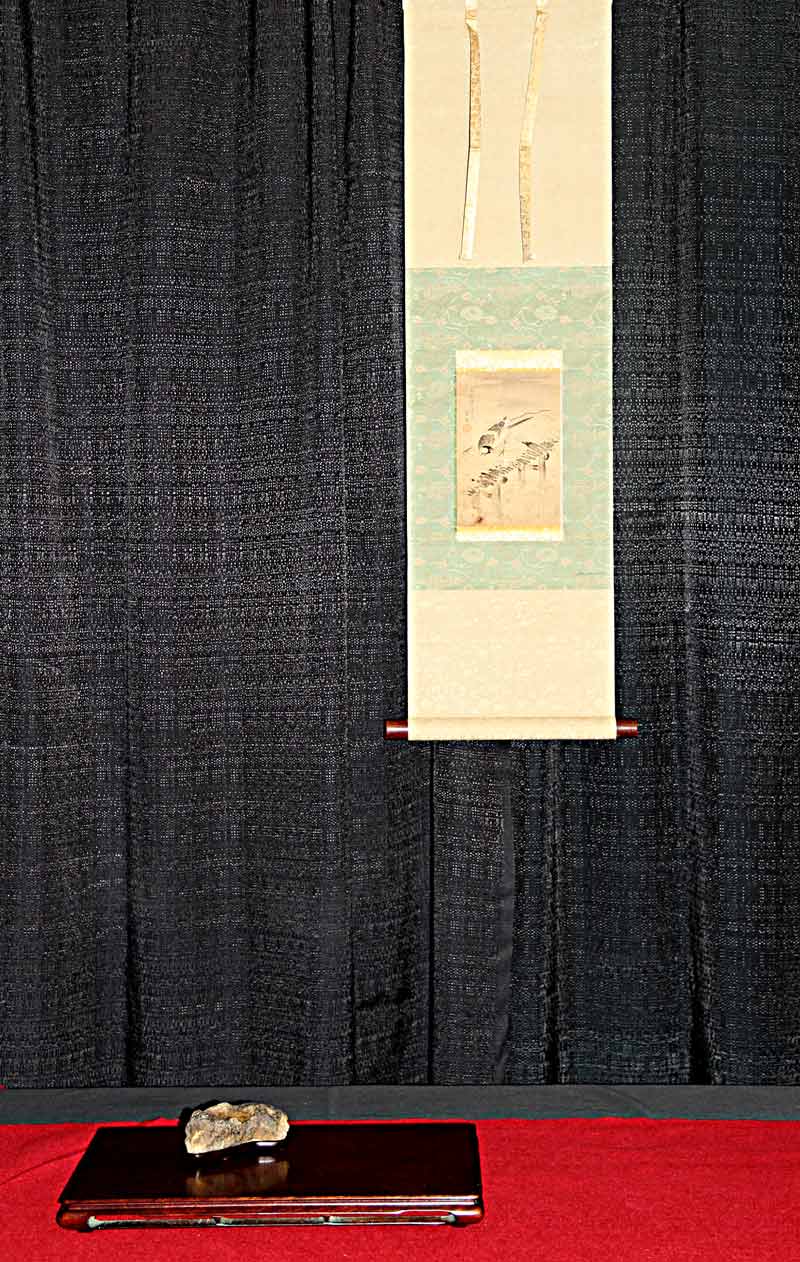 PETER WARREN
SEIJI MORIMAE
KORA DALAGER
SEAN SMITH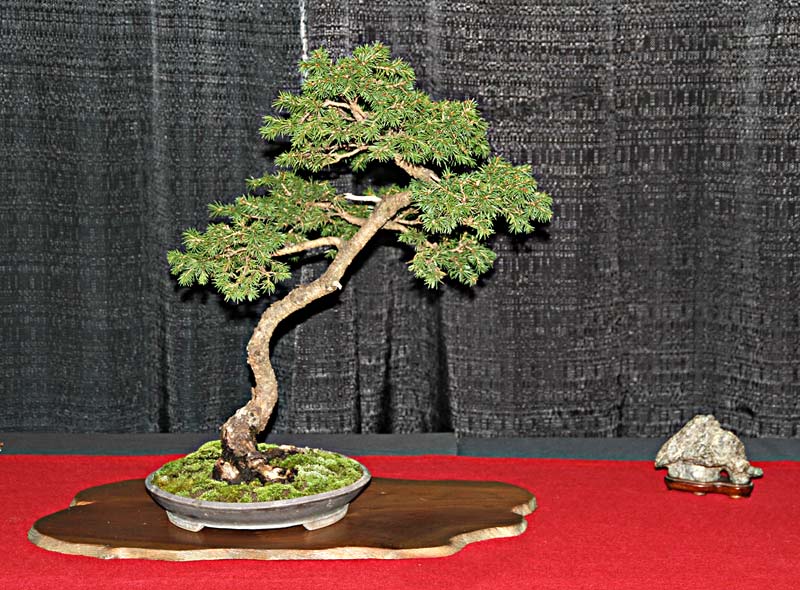 JIM DOYLE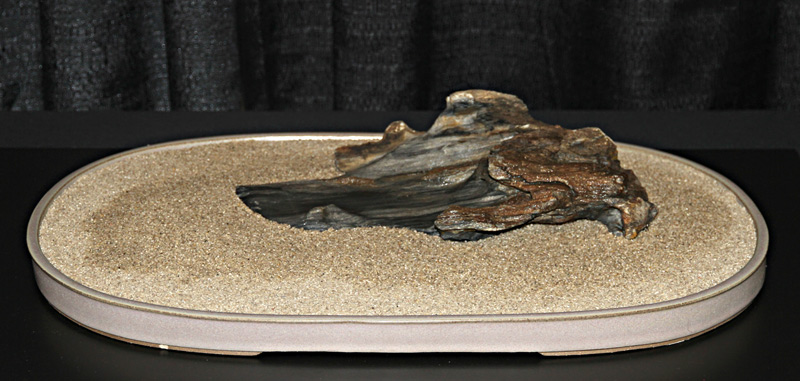 ARTHUR SKOLNIK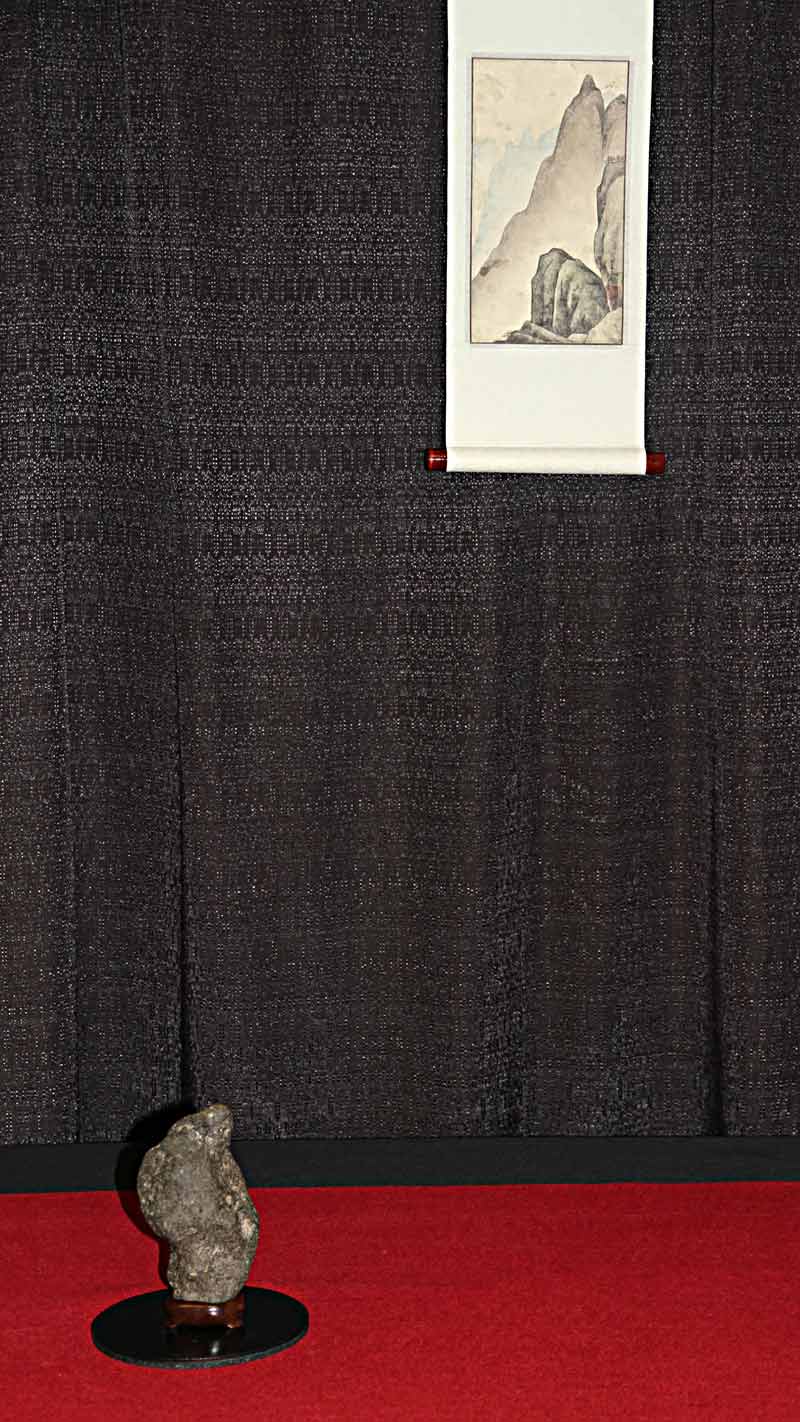 JEROME CUSHMAN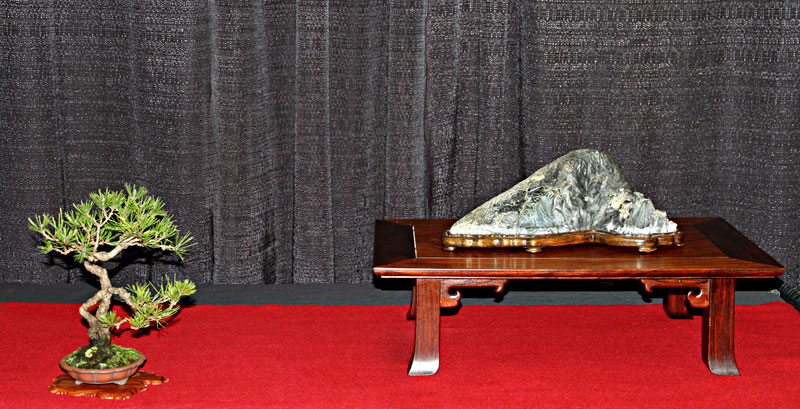 WM. N. VALAVANIS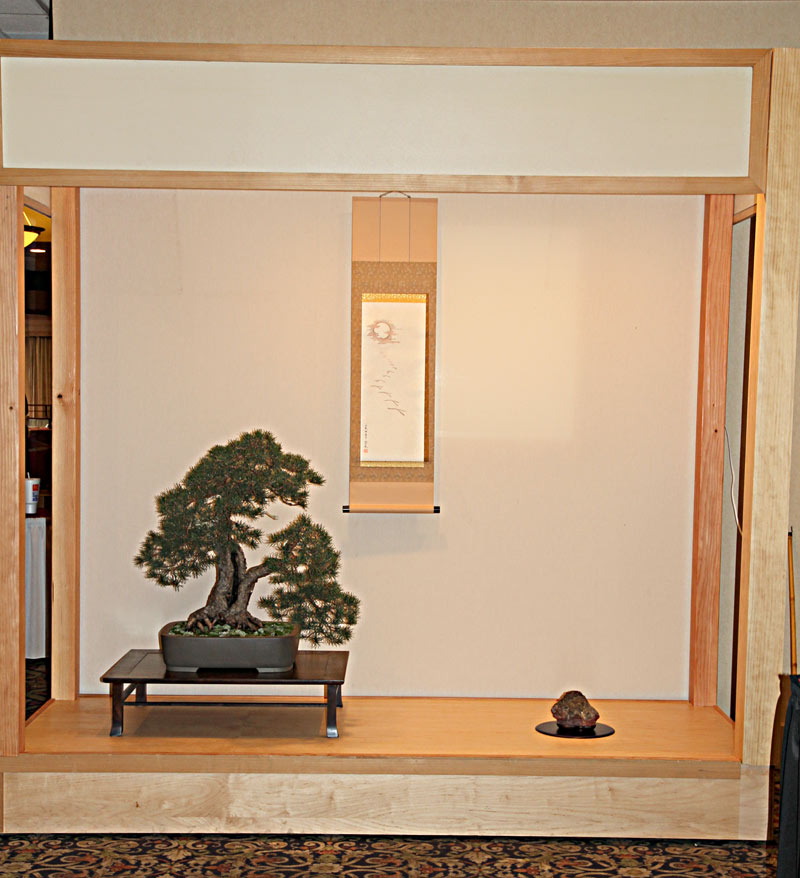 HALLWAY TOKONOMA
RON MAGGIO
JOE MOORE
MARC ARPAG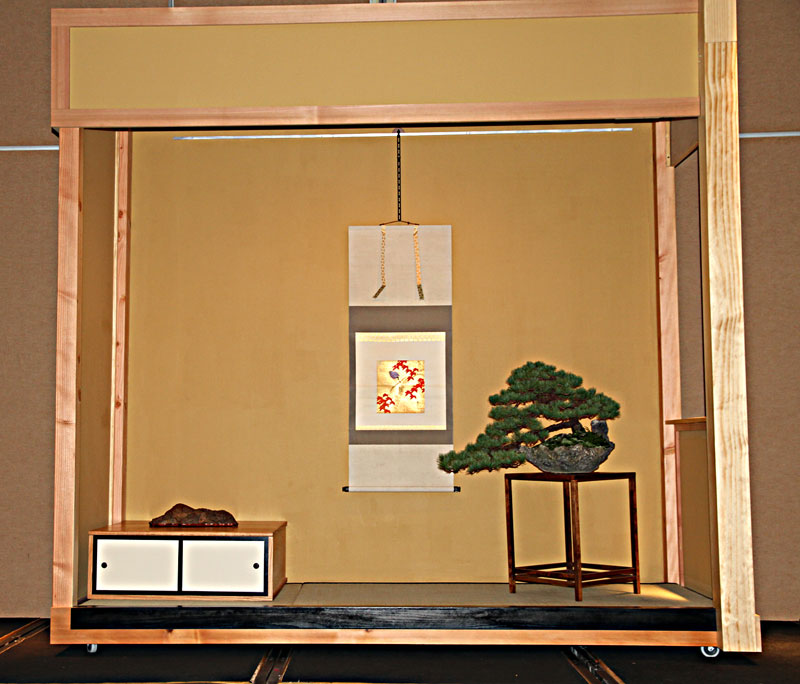 MAIN TOKONOMA ON STAGE DURING PROGRAMS
Professor Morimae will use it to teach display
A FEW AUCTION ITEMS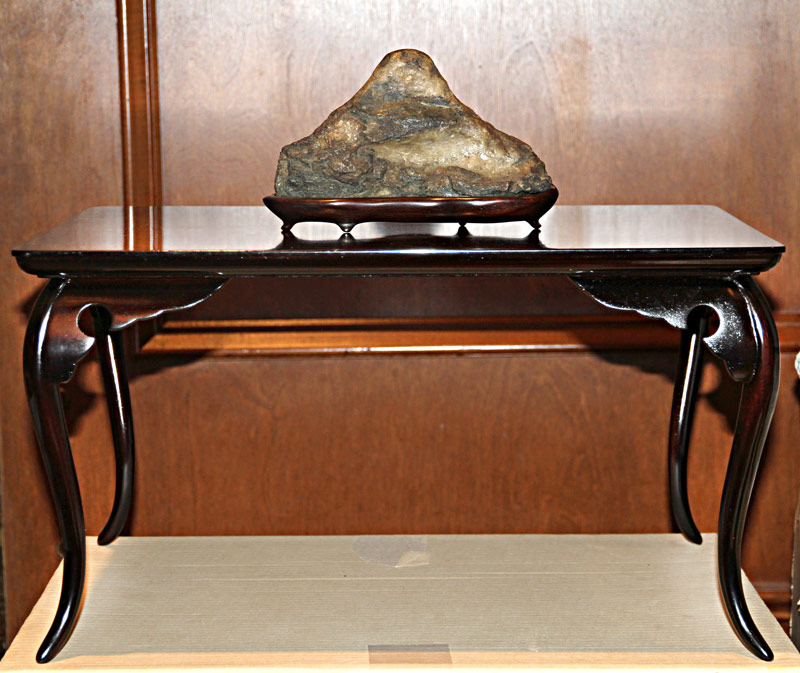 AUCTION ITEM
Antique suiseki and display table

William N. Valavanis

Member





Bill,

Thank you for sharing your photos!

Is there a proper term for the display 'box' Ron has his stone in. I think it looks great in its own little 'stone-onoma'

Best
-Jay

drgonzo

Member





Hi Bill

Many thanks for sharing the photos.
I would have loved to be there... being able to talk and share with other stonelovers.

Some times does a stone not clearly have a direction......My setagawa in the gallery, is like that. I want to place the stone in a display, so that the stone is placed in the right side of the display, even though the long flow also is in the right side of the stone.

With your stone I feel the same....is it something you can explain more about. Or do you just place it the way you did, because it is the right way, even though the stone may want something else

Kind regards Yvonne
The formal programs began today with Professor Seiji Morimae who spoke on displaying suiseki with bonsai. He also discussed the word origins and background for suiseki and bonsai. He was up all night painting the hanging scrolls for his demonstrations. Note the subtle differences between the two autumn moon scrolls made specifically for left and right side dominate displays.
A great day and it continued on with Chinese Scholar's rocks and Korean Soosuk.
Enjoy the images!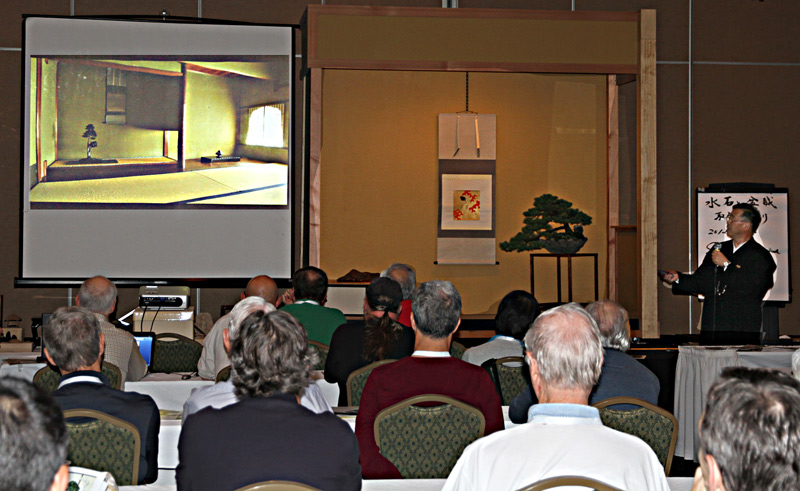 Professor Morimae showing images from the Genkokai exhibitions
Terminology explanation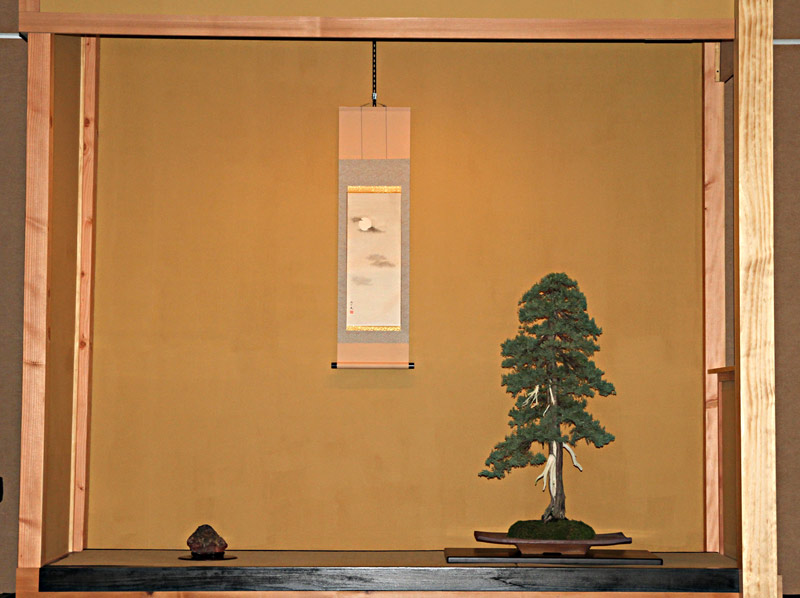 Formal upright style bonsai display
Cascade style bonsai display
Literati style bonsai display

William N. Valavanis

Member





add my thank-you for taking time to make this happen and for sharing.
I worked with a sumi-e artist here in the Pac NW to donate two original shikishi boards for the auction/raffles. i told her to stay away from Mountain scenes as that could be redundant with stones. yet going thru pictures posted here I spy the use of a Mt scene in a scroll,
so i hope i didn't steer her wrong.
was born and raised in New York yet as an adult moved to the west coast. Wish many of our events would have followed me


dick benbow

Member





Hi Jay... Ron's miniature Chinese-style lounger/bed platform with its moon circle entrance was unlikely constructed for stone display, but adapted to it. My recollection in one critique was to replace what Ron identified as a mountain stone with a human figure stone & to raise the height to fully see the stone (Bill bent deeply to take this photo). The seat is too cramped a space to encourage feeling for the grand view of a scenic suiseki but could suggest a human theme with its largely-enclosed intimate space. It is more creative than traditional in arrangement... and creative expression was seldom discouraged in the critiques of Seiji Morimae or Peter Warren, which I attended. Even for the most creative stone displays atypical of convention, useful advice on encouraging feeling through disciplined choice and arrangement of objects and open space was intensely revealing!

Hi Dick... Thanks for your good advice on scroll themes which encourage boundless expression of a scene or resounding metaphorical depth as opposed to distinct identification of a landscape. I only see one distinct landscape painting among the photos Bill shares, and it was paired at substantial difference of height to a figure stone. The figure stone presented by Jerome Cushman was magnificent-- when I saw it, the stone was complemented by three tiny colorful leaves on a thin board. A pair of spring & autumn moon shikishi have traveled to my home; now, I imagine that you participated in their creation... and treasure them in linking our friendship.

Chris Cochrane

Member






---
Permissions in this forum:
You
cannot
reply to topics in this forum