Hi
I would like to share some pics from the workshops carried out by Kevin Willson in BCG's garden. BCG (standing for Bonsai Culture Group-Malta), this year celebrated the official opening of its clubhouse. As part of the celebrations the BCG invited Kevin Willson from the UK. Kevin focused mostly on deadwood techniques. Members were invited to attend these two workshops and brought trees on which Kevin worked.
We really enjoyed watching Kevin. He worked like a bee (indeed he started from 9am till noon, 1 hour break, then again back to work from 2pm till 6pm). Thank you Kevin for such a good time.
Hope you like them.
Kevin making his pick. He chooses an olive bought from Modica, Sicily.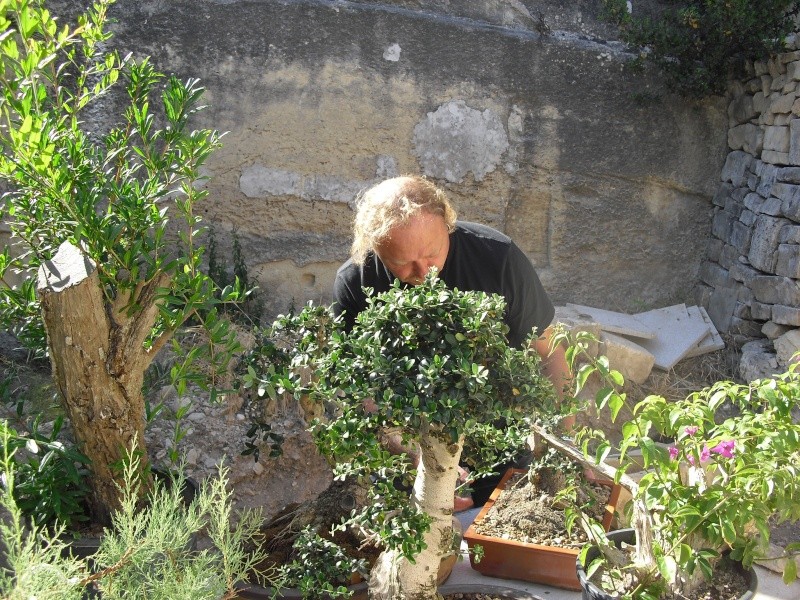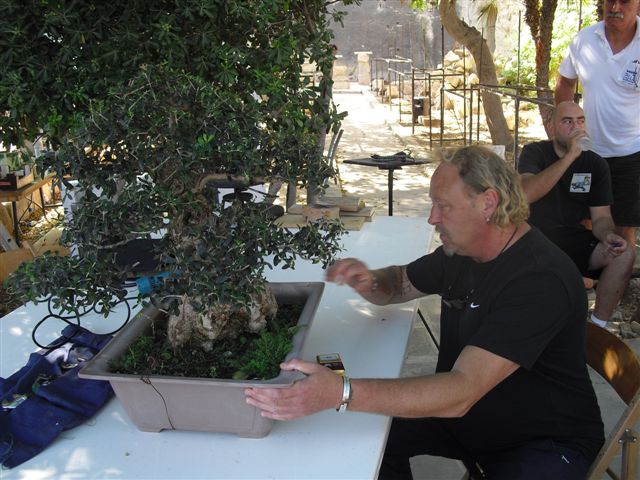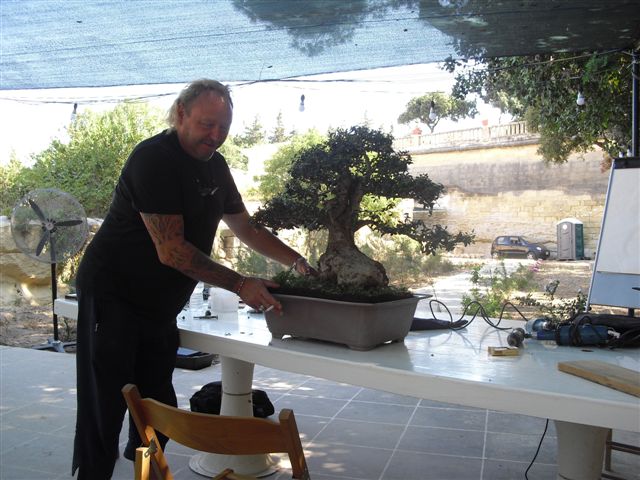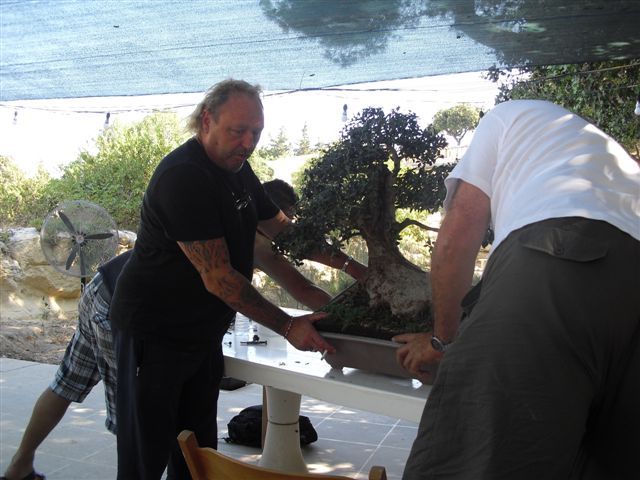 cosmos

Member





Hello cosmos...I have followed Kevin's work for a few years now.. It is always mind blowing and absolutely incredible.. I would actually like to see more of his work highlighted in the bonsai world. One of my favorite bonsai is a yew that he worked on maybe a couple years back. I saved the picture as soon as I saw it. The tree was not even in a bonsai pot yet and it is still one of my favorite bonsai.
Here is the yew I am talking about.
Rob
I like his works. A true artist. No bullshit. Please post more.

Cheers,

CJ

newzealandteatree

Member





hi rob,< and all> i always get a buzz seeing kevin on ibc, he was my inspiration and tutor for several years. he came and stayed at my home in uk for a week and worked on my trees, it was awesome watching him work. that yew is so amazing it was copied by someone in ceramic and the ceramic copies were about 1000 ukp each < maybe someone else knows more about them > i actually saw the yew in kev,s greenhouse before he styled it and he said he was going to put a mattress on the floor next to it, because he said when people see it they,re going to fall over lol

. regards john
I have been following Kevin Willson for years now. I think that he is a pioneer in driftwood both in the UK and in Europe.
More pics.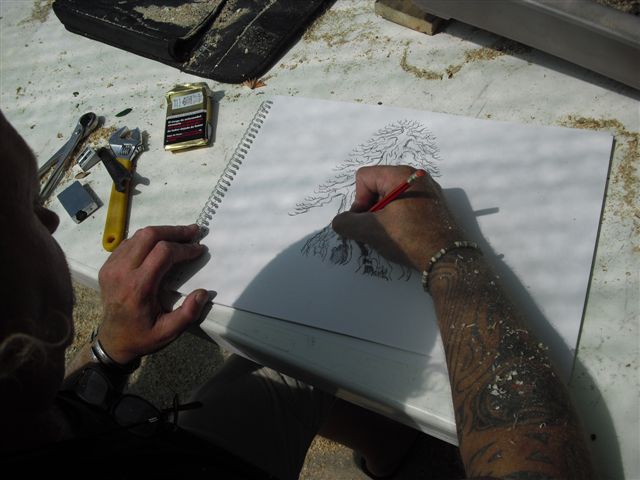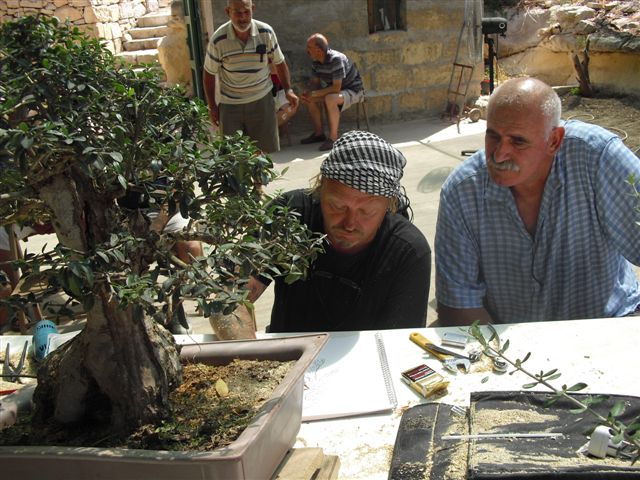 For each tree Kevin made a scetch drawing of what the tree would look like.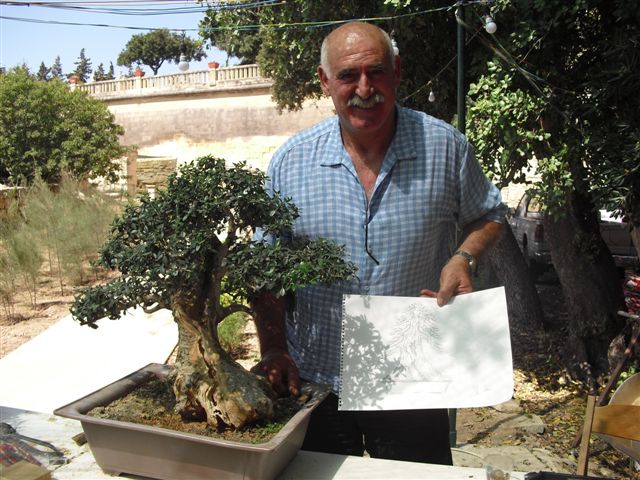 cosmos

Member





Is it possible to show a nice big closeup of the finished tree?....It looks like a truly great carving

Kind regards Yvonne
Hi Yvonne
I will tell owner of tree to send me a close up of the deadwood. In the meantime more pic of another tree that Kevin worked on.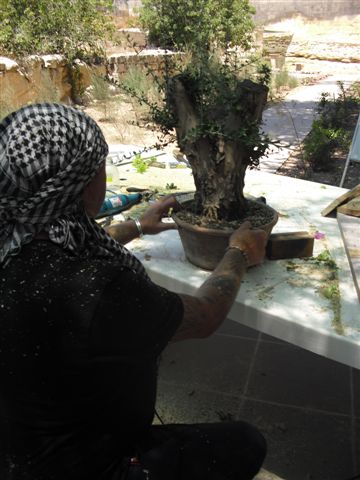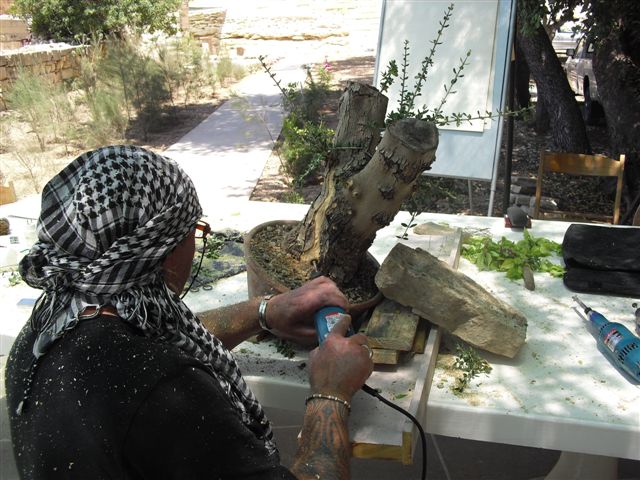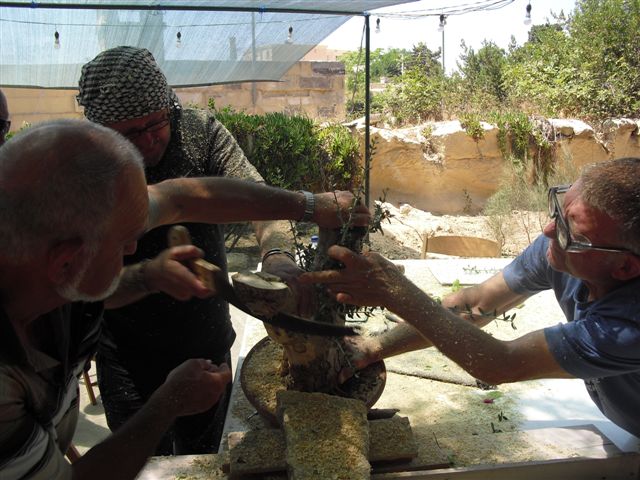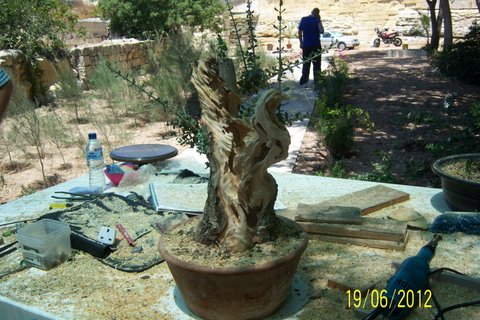 cosmos

Member





Again the futuristic vision of the tree as scetched in just 5 to 10 minutes by Kevin.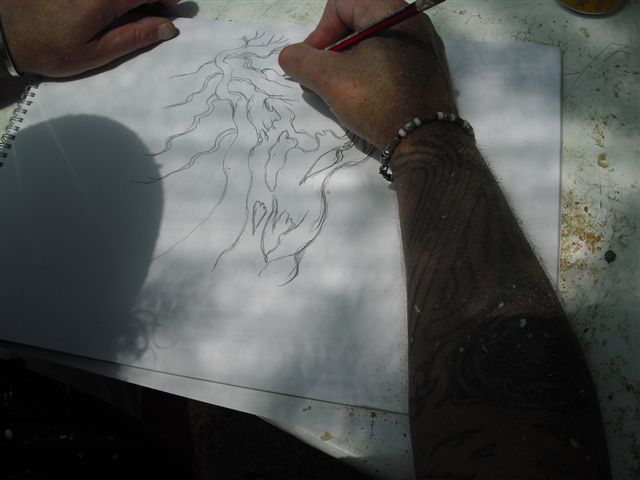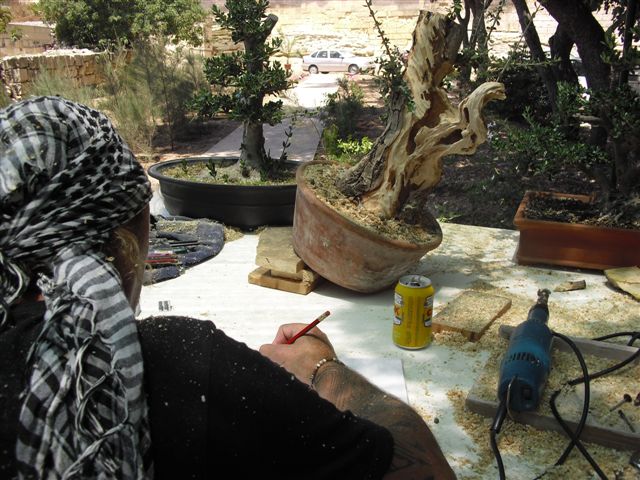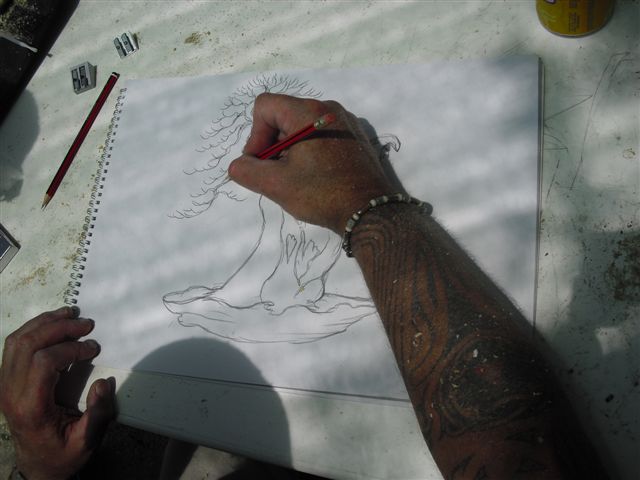 cosmos

Member





Hi Cosmos
Look forward to see the photo

The next tree is also amazing....kevin understand movement. He can make a tree dance.
The first tree with the fat belly, made me think on my own shohin-olive, it is like a lazy fat potato...inspired by kevin, and the resent workshop with Will, did I today make deadwod work on it...hollows and everything.
Great fun.....
Kind regards Yvonne
Anothe tree and Kevin's interpretation.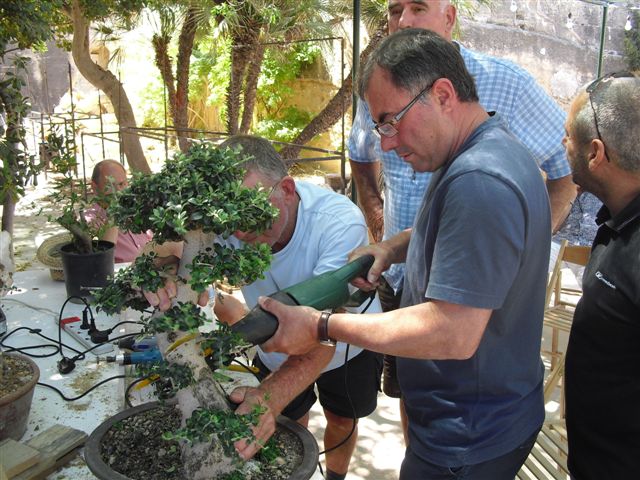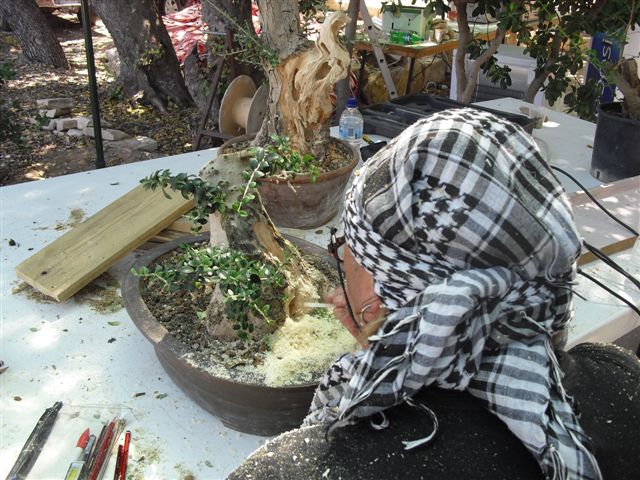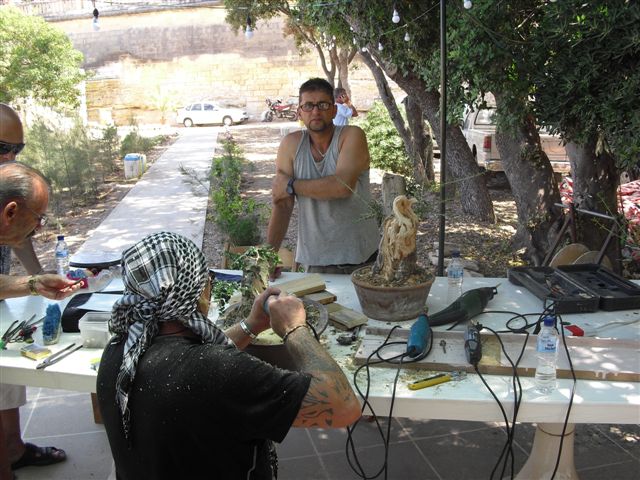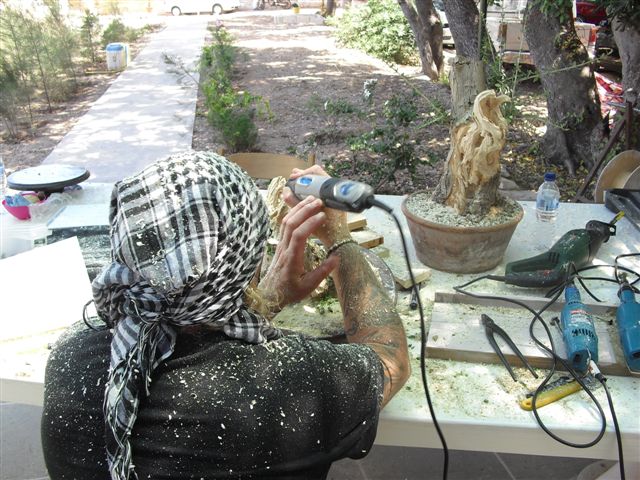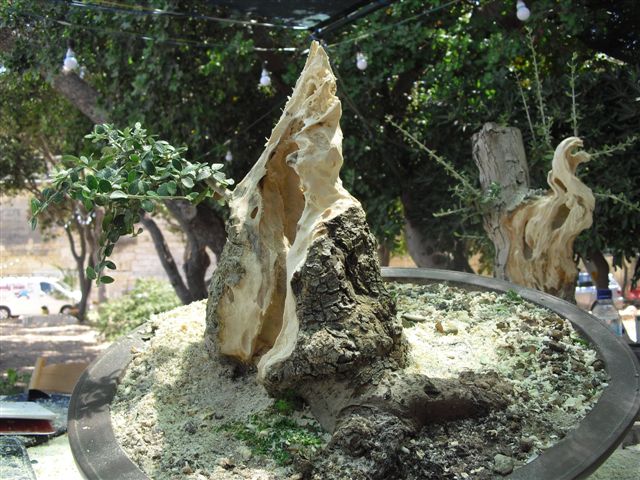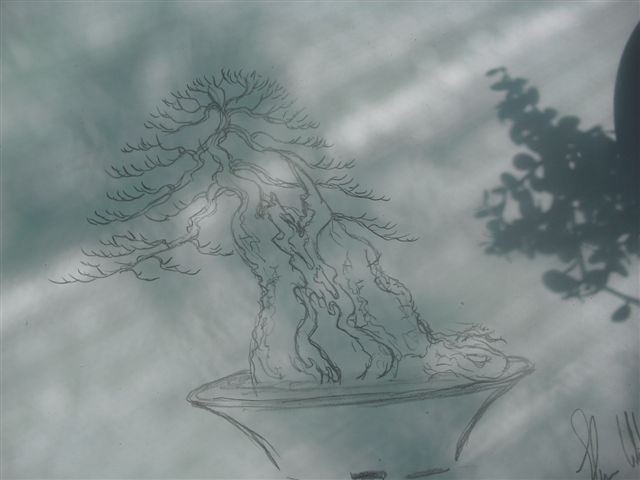 cosmos

Member





---
Permissions in this forum:
You
cannot
reply to topics in this forum