Last Spring I dug up two trees from a corner of my garden that I had rather neglected, with rather poor results in terms of lack of taper and size of cut wounds. I let both trees grow unrestrained in a grow box last year. One is a winged elm (Ulmus alata), which I will present in another thread. The tree in this thread, a hackberry, seems to me to be the more workable of the two, although it has large wounds where overgrown branches were cut off. I plan to let the top leader continue to grow another year to improve the taper before cutting it back, but would like suggestions as to how to deal with the rest of the tree.
Oliver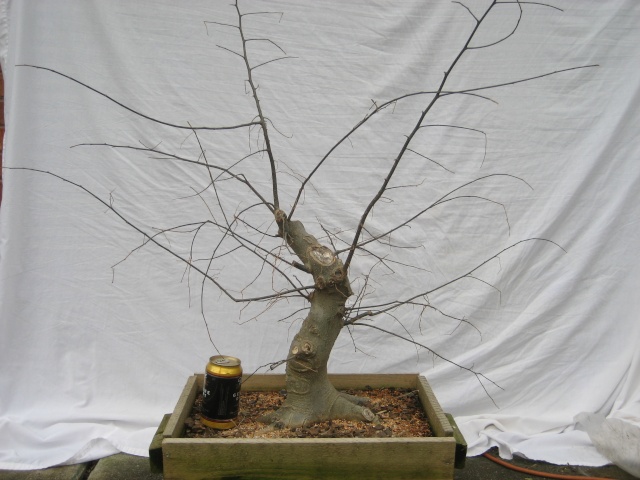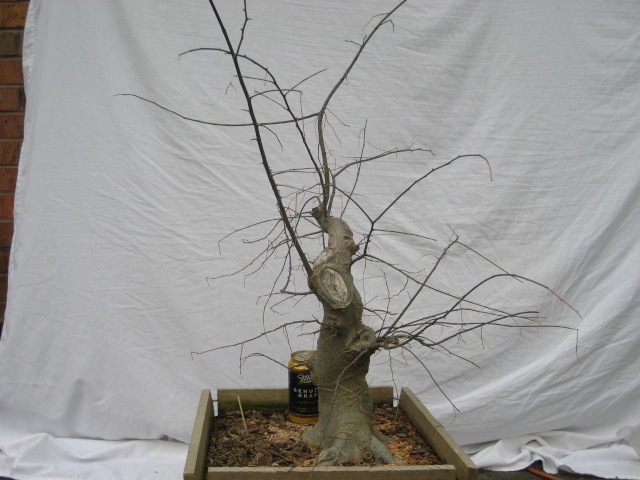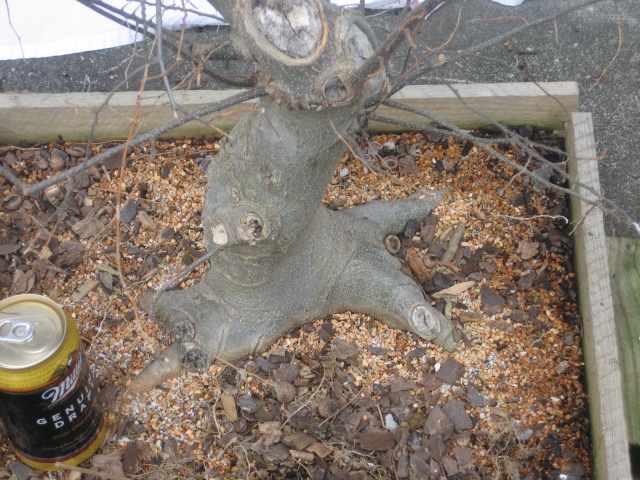 Gosh Oliver, I don't know why you're being so critical, I'd KILL to have a hackberry like that!
It has big cuts... so what? How many tridents started life the same as this? They'll heal over.
If it were mine, I'd eliminate very few of the branches and start wiring. At this point, even if you're pretty sure you won't be using it, keep it. They'll help to heal the cuts faster and you can always use them for thread grafting later if needed. At this stage of the game most people are too quick to begin styling and final branch selection, and they end up eliminating future options.
But if you're really disgusted with it, I'll be happy to take it off your hands
.

Russell Coker

Member





Thanks, Russell! No, I'm not really disgusted with it at all. As a matter of fact the more I look at the photos, the more I like it! I guess I was just thinking I could have tended it better back when it was in the ground, and avoided some of those large chops. Yes, I will get started on wiring it this season.
Oliver
I think I agree with Russell on both the Elm and the Hackberry. But I would like to see a photo of the Elm with the split head on.

Billy M. Rhodes

Member





IMHO That split is a problem, it is too big to hide and too narrow to be a feature? What about opening it up a little?

Billy M. Rhodes

Member





Billy, thanks. Yes, it is a problem. I may try widening/spreading it.
Oliver

Similar topics
---
Permissions in this forum:
You
cannot
reply to topics in this forum