The Upstate New York Suiseki Study Group had our first collecting trip today. Our two year old group has been lead by Marc Arpag who also organized the collecting trip. He took us to one of his secret locations where he as found some great hard dark colored stones.
The group first met at the International Bonsai Arboretum to organize the details for our upcoming first exhibit on September 3-4, 2011 which will be held during the Autumn Open House and Sale by Bill Valavanis to celebrate his 60th birthday. Demonstrations on advance bonsai techniques will be by award winning artists Harvey Carapella and Bill Valavanis. All events are free.
We were sworn to secrecy about the location and some of us were blindfolded so we could not return to this great location. Ten members including Les Allen who traveled three hours from Erie, PA to Rochester left the International Bonsai Arboretum at 9:30 am. We had beautiful weather and everyone found some great suiseki. There were two large waterfalls which were breathtaking and a good spot to clean stones to find their true coloring. Everyone walked up and down the stream, nobody broke their foot or any other body parts, but Ron Maggio did fall in the water, or perhaps he was pushed in.
Afterwards we met to sort out the "leaveitrights" and we proceeded to have a lovely late lunch in a nearby park. My stones are now outside "aging" and perhaps some of our members will display their new treasures in our upcoming show.
Bill
Our collecting secret location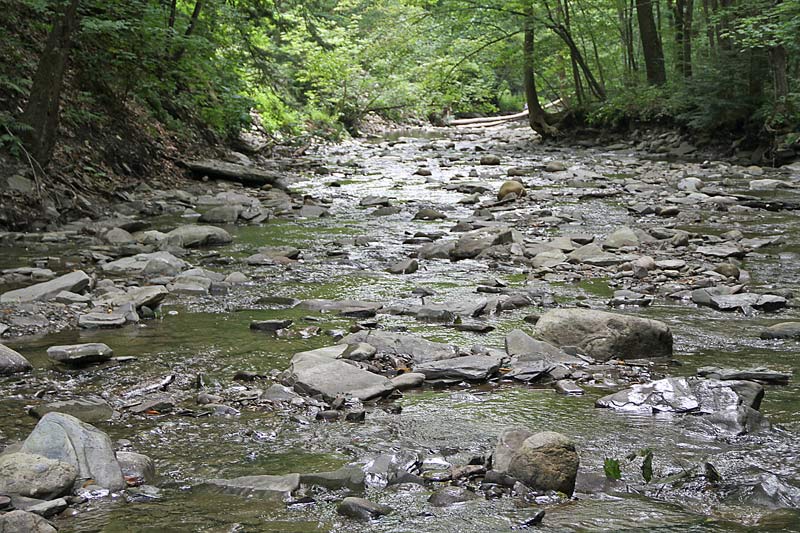 Shallow water made for easy hunting
Bob Blankfield, Les Allen, Jerome Cushman and Joe Moore searching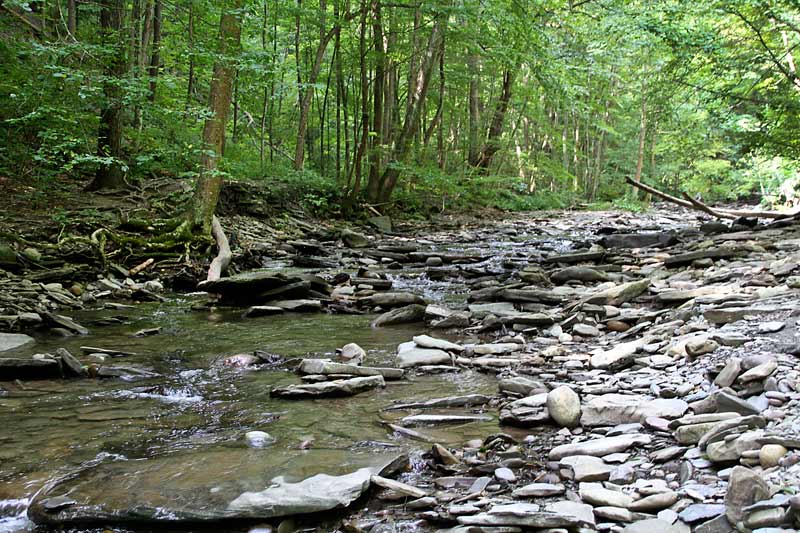 There were an abundance of stones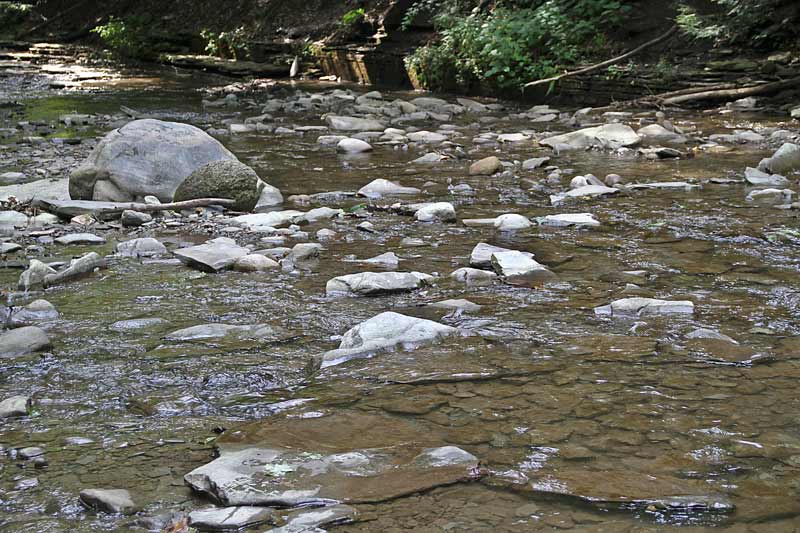 Shallow water was great for walking to cool our feet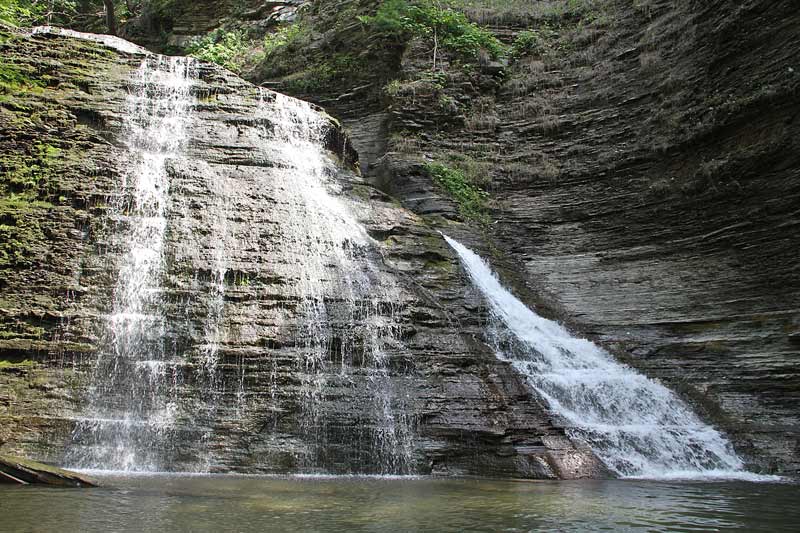 Second waterfall at the end of the steam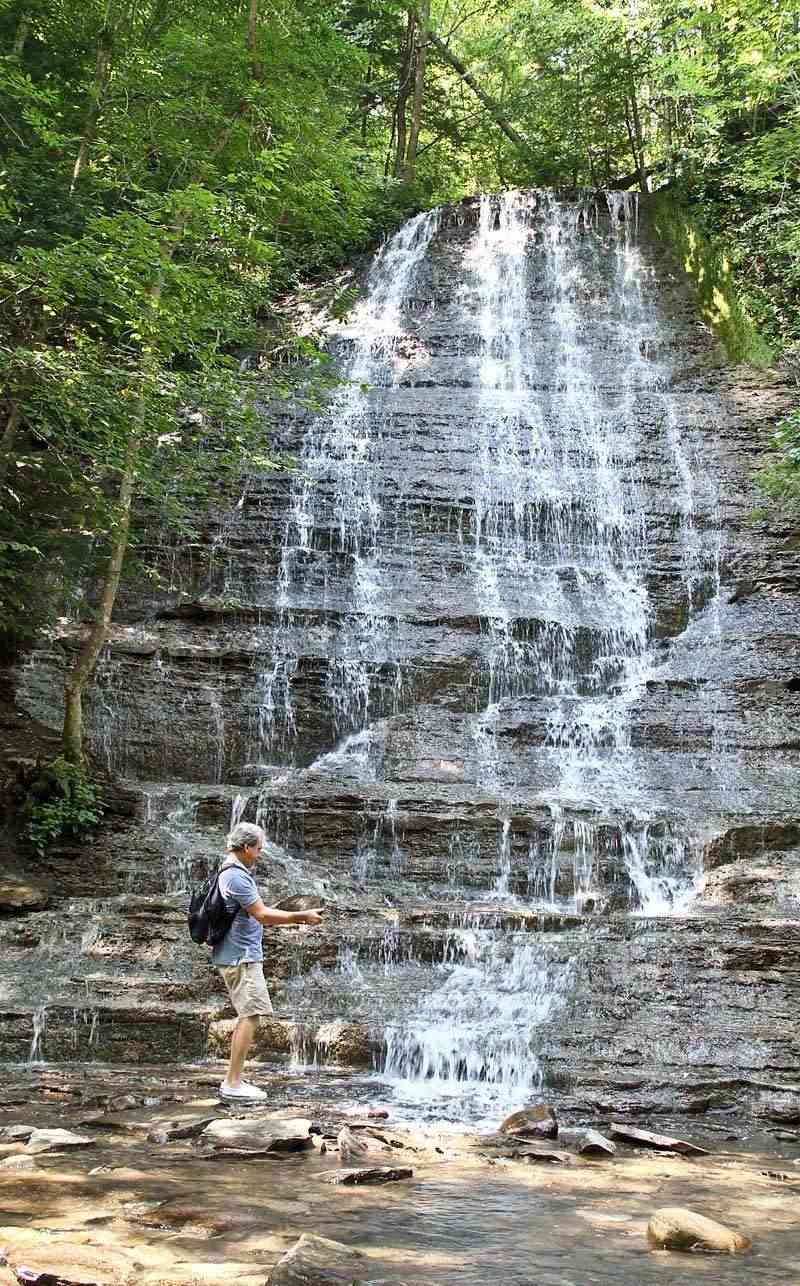 Bob Blankfield inspecting a new suiseki at the base of the first waterfall. It was too large so he carefully replaced it in the stream

William N. Valavanis

Member





Diane Valavanis helping Jane Schuster navigate
Marc Arpag studying a suiseki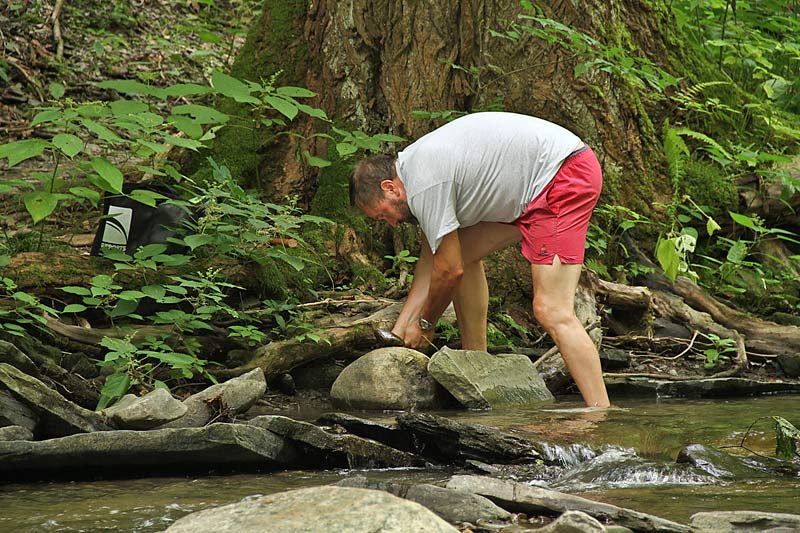 Joe Moore spent quite some time getting this stone bue decided to leave it right there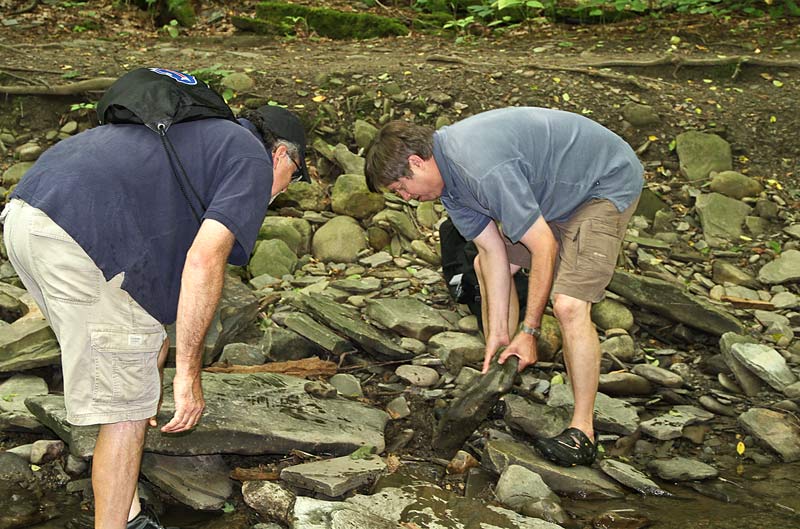 Marc Arpag helping Les Allen look for a good stone to take home to Erie, PA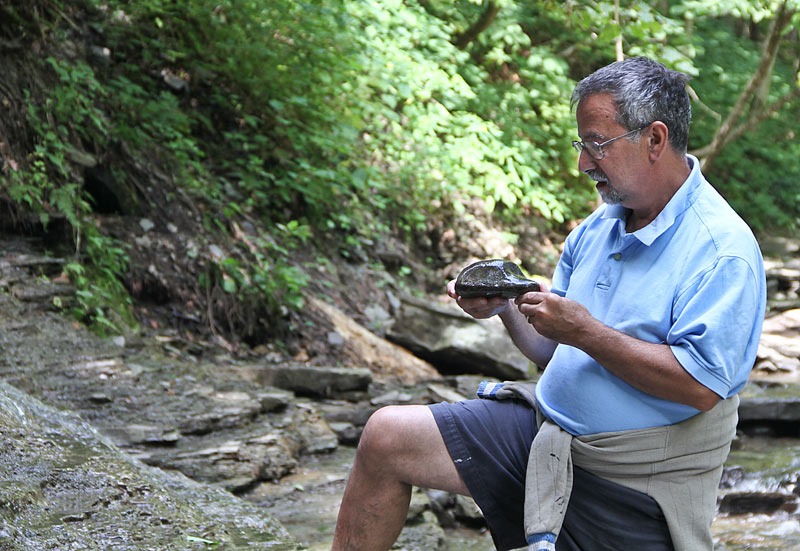 Bill Valavanis studying a stone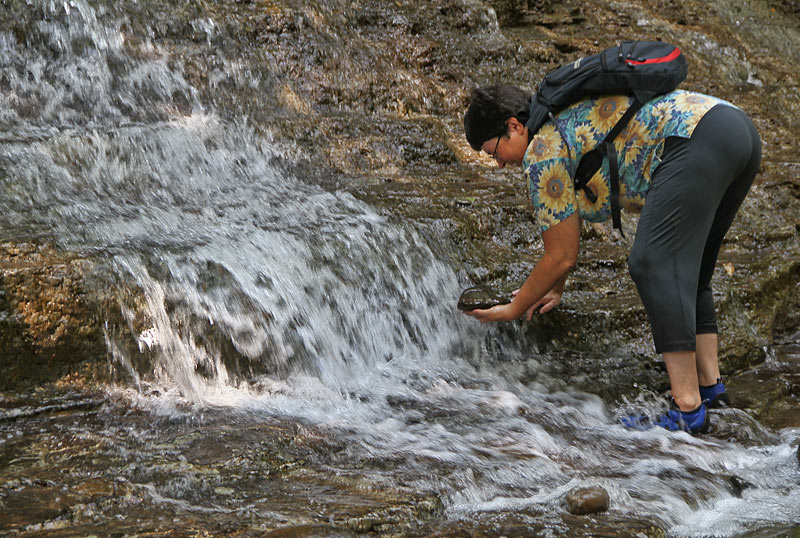 Diane Valavanis helping wash the stone
Bill Valavanis asking for Marc Arpag's opinion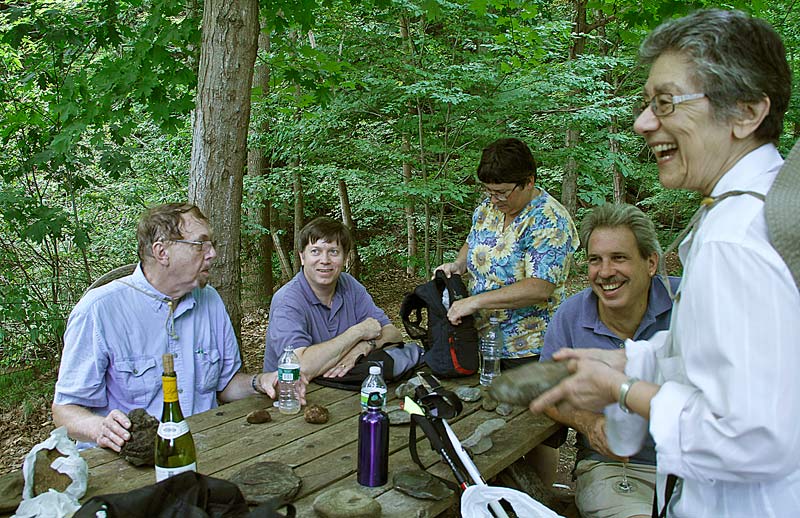 Most of our collecting group after the event

William N. Valavanis

Member





Great photos, beautiful scenery, happy collectors. Thanks for sharing, Bill.

Chris Cochrane

Member





Thanks for sharing theese wonderfull photos....
Was photos taken of the collected stones, would I be happy to see them.

Kind regards Yvonne
Man that looks like fun. I gotta get out into a stream somewhere. Thanks for sharing the trip.

Jim Doiron

Member





appreciate your sharing and photos, Our first outing is in one week. here in the Pacific NW, snow loads were record levels so all of our streams are still way too high. normally we'd have had several trips by now. As much
as i look forward to these excursions, I have a Koi seminar to do that date (previously scheduled) and won't be able to attend, we usually have so big a group that our scouts have to go out before hands and locate facilities close by that can accomodate us all. When we go as a group everything is open. But a few over the top types always have their secret places they go ( they usually have the nicer stones as well) back in the day when I was fishing editor for a local paper chain, I'd get hate mail from those who felt their private fishing hole was trashed because i had shared it in my column. So Understand the importance of the need to keep things under wraps.

dick benbow

Member





That looks like many of the shale bed creeks I scour down my way. Good hunting grounds indeed. I'm also very much looking forward to finally getting up to the arboretum to both see your collection and meet you on the 3'rd! Very exciting!

drgonzo

Member





There are great viewing stones to be found in the Northeast! Looks like a good collecting spot. Anita and I are headed up to my old collecting area in Maine in a few weeks. I am hoping the water is not too high.

Craig Cowing

Craig Cowing

Member





Hi Bill,
I don't do the stone thing, but it looks like you guys had a wonderfull time in a beautiful setting.

Regards
Mick
P.s. it will be good to see you in Sydney soon.

---
Permissions in this forum:
You
cannot
reply to topics in this forum