Hi IBC members.
Following is a series of pictures of evil things I did today with a biggish F. microcarpa. I got the tree yesterday was impressed with the overall taper of the main trunk. The branches, however were herring-boned all the way up and perfectly straight with zero taper. There was a lot of reverse taper to be seen too from previously removed areal roots. The big hassle for me is the nebari, which forms a heel on one side and toes on the other, making everything really unbalanced.
My initial plan was to just pack it full of cocofibre, wrap it in plastic and forget about it until enough areal roots had formed on the trunk to spread out and even things up in the nebari. Then I realised that one or two of the branches had strong areal roots attached, so I decided to fuse one of my tree's arms, effectively, onto it's butt. Here's the sequence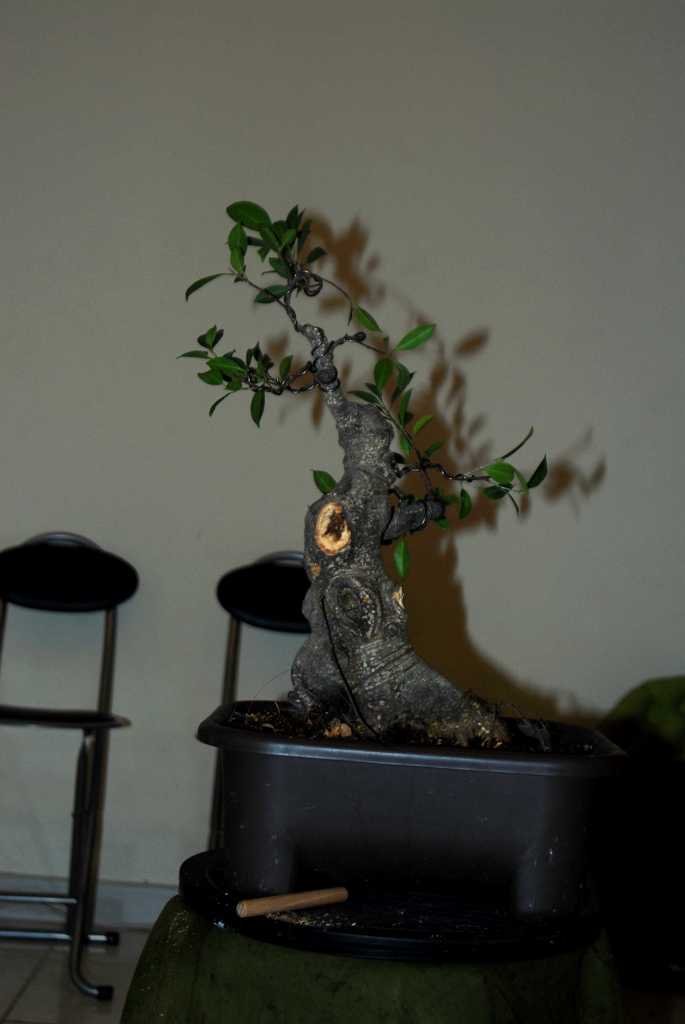 One side of the tree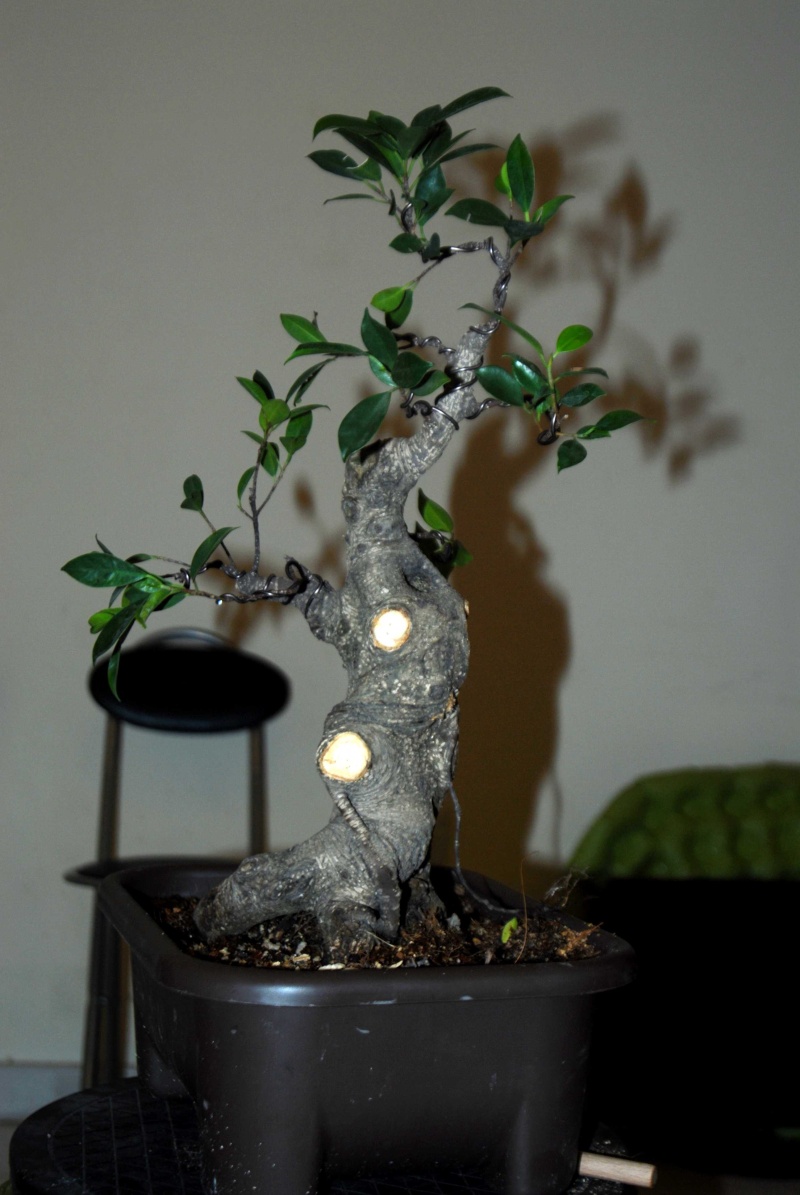 The other side showing nasty heel and reverse taper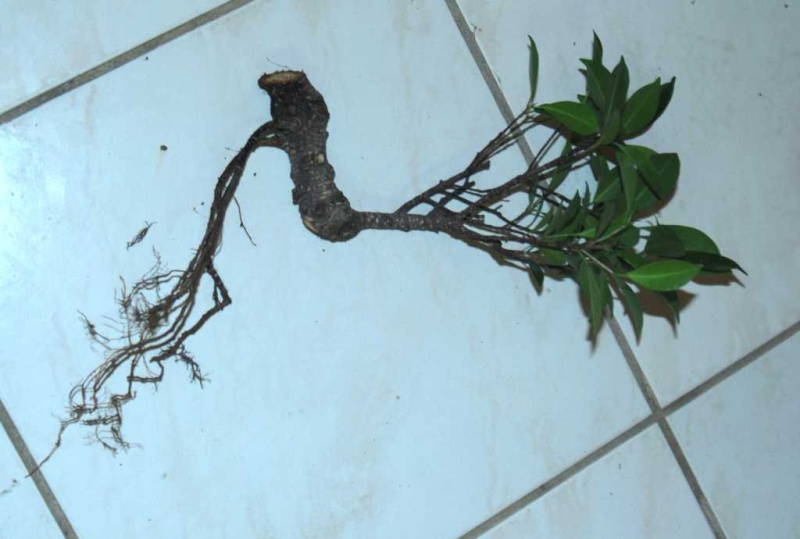 A branch removed with areal roots attached
Branch loosely put in place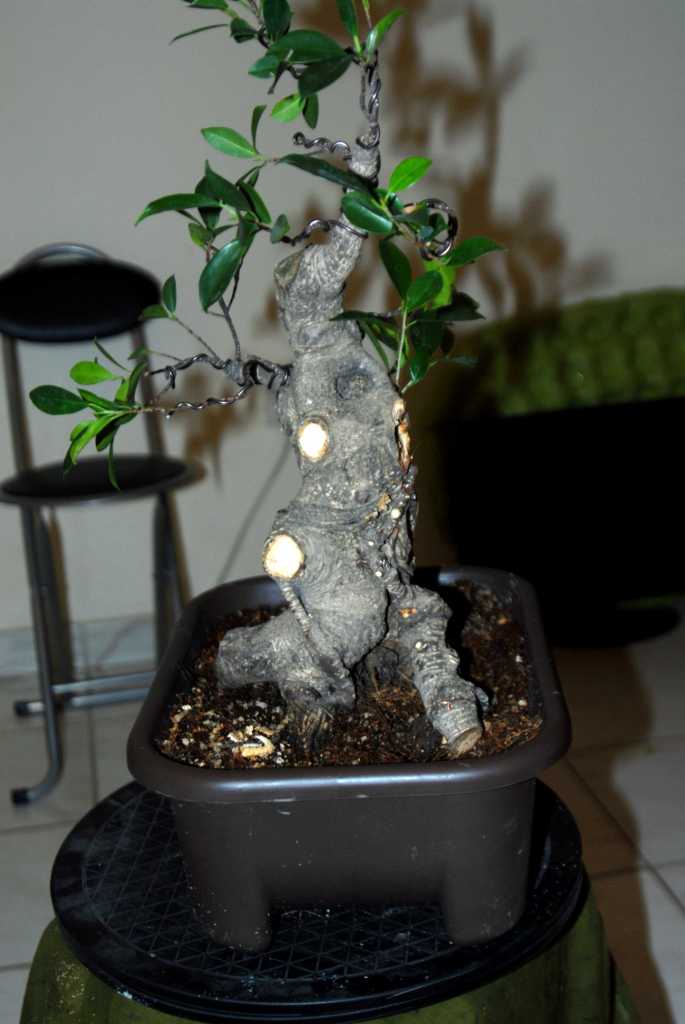 Screwed in to follow the contours of the trunk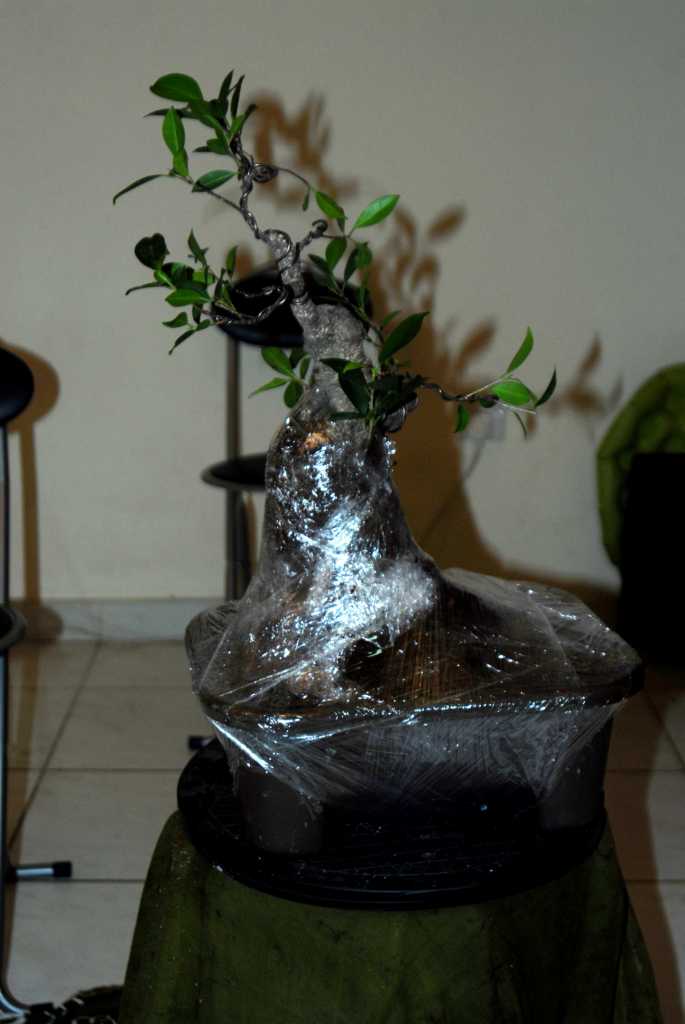 Packed with wet coco fibre and wrapped in plastic.
I've popped it in a sunny position near a big window, where it will remain until autumn, when it will be slightly cooler outside. I reckon the heat will be too much for it right now. Ultimately I'm looking at styling this into an obese, short tree with low, dense foliage and massive, root ridden trunk.
I'd love to hear comments etc

Damienindesert

Member





Last edited by David Cortizas on Fri Dec 18, 2015 4:55 pm; edited 1 time in total
Hey!

I did srew it into the main trunk. I also hammered tiny panel-pins on either side of the smaller branches of the doner branch and bound them in place with fine copper wire, then everything was squashed in place with cling-wrap. Ideally, if the branch takes, I'll grow a single leader up to the top somewhere and maybe even thread-graft it to where I think a new branch should be. I want the trunk to grow out with millions of areal roots though, so I can shape and bend them into a nice nebari.

I like the progression of the ficus shown in your pictures. The way they melt together always amazes me.\

Regards

Damien

Damienindesert

Member





Last edited by David Cortizas on Fri Dec 18, 2015 4:56 pm; edited 1 time in total

Hank Miller

Member





Last edited by David Cortizas on Fri Dec 18, 2015 4:56 pm; edited 1 time in total
I am not sure - probably around 50-75 cuttings.

Hank Miller

Member





Hi guys.
Thanks for the replies. I changed things a little on that tree. I completely forgot that I had half a tree growing in a pot, largely neglected. It was the stump of a smaller Ficus that I had air-layered. It was cut off almost vertically due to the slant of the trunk and has a bunch of aerial roots well established.
Anyway, I bare-rooted it and started playing around with positioning it on the big tree. It looks good! So alas, I've gone and screwed it in. I then dressed the seams with existing aerial roots and taped the whole lot in place. In this heat and humidity, it only takes about two months for foreign bits of trees to fuse together, so after that, I'll take the tape off and wrap it up in moist coir for aerial root production.
I think the transplanting is great for filling spaces and evening nebari's, or even building up your own custom tree
but I still think the aerial roots on the trunk take the cake. I just love the 'melted candle effect.
One other thing, the largely healed upper scar on that trunk has formed a significant hollow (I scraped it out yesterday). The fresh one I made the other day, by removing a large branch, will likely go the same route (with a bit of help
). I'm looking at the possibility of joining the two scars and extending them slightly to create one long hollow down the front. The callous material really makes it look incredible a few years down the road.
This tree won't stand higher than 45 cm in the end. After some regenerative growth, I'll pull the apex down a further notch. It's gonna be a fat boy of note!

Damienindesert

Member





Here's roughly how I'd like it to look in a few years.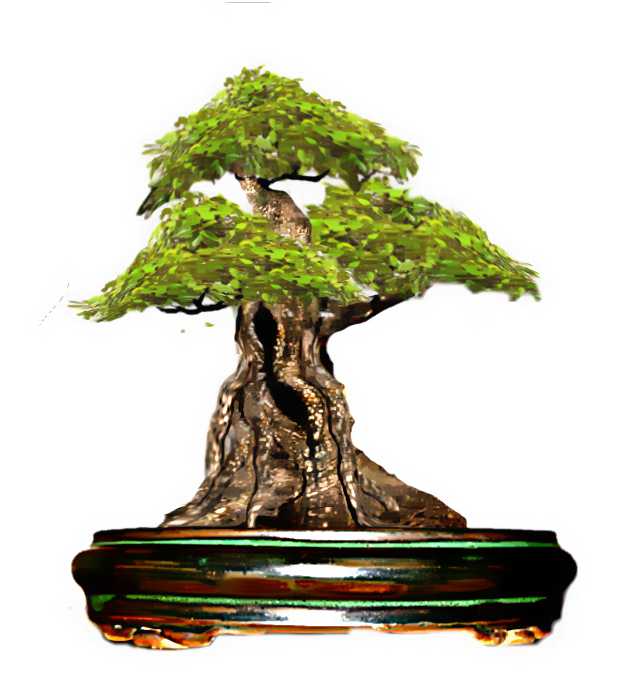 Damienindesert

Member






---
Permissions in this forum:
You
cannot
reply to topics in this forum