Hi
I think it is better to open a new topic on this one and don't disturb Pavel's azalea topic.
As mentioned in Pavel's topic, satsuki are kept by flower and not bonsai enthusiast,
whatever the reason, on imported satsuki there is often a lot styling work to do.
for example here with some inverse taper. The apex is been removed two years ago to build a new one.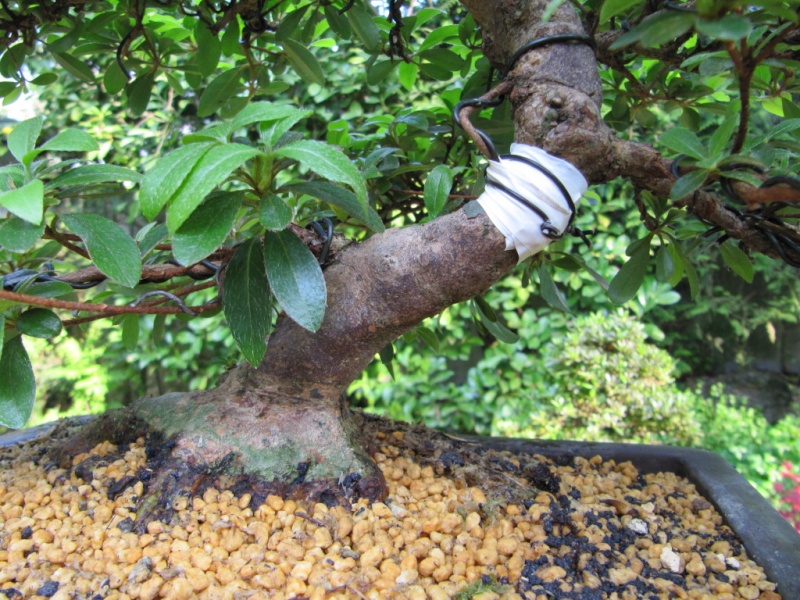 Has anyone an idea why on satsuki branches are styled the way is shown on the following
two trees, both on the first left branch?
Both suffered some drought during sea container transport,
but when those two regained some more strength i try two change the flow of those branches.
regards, Sunip

---
Permissions in this forum:
You
cannot
reply to topics in this forum