Mark Cooper

Member





So beautiful and I very much enjoyed seeing them for real.

Mike

Mike Jones

Member





Hi Mark,
Stunning, just stunning

Regards Chris

chris

Member






At your brilliant best Ritta,just stunning
Couldn't agree more. Exquisite.
_________________
"Espouse elucidation"
_____________________________________
my website

fiona

Member





Very nice! Could we see the display for context?
Wood
Mike - thanks. Sorry that we didn't get the opportunity to say hello.
Chris, Bob and Fiona - Ritta says thanks very much.
Gary, here's a photo of one of the above shitakusa used in the display with our Cork Bark Chinese Elm, a tree we have had for a couple of decades now and grown from very humble material.
I don't have a photo of the display that the other Shitakusa was used in. But I do have a picture of the tree at the show, a tall Trident Maple, root over rock style, if that helps ?... do say if you'd like to see that.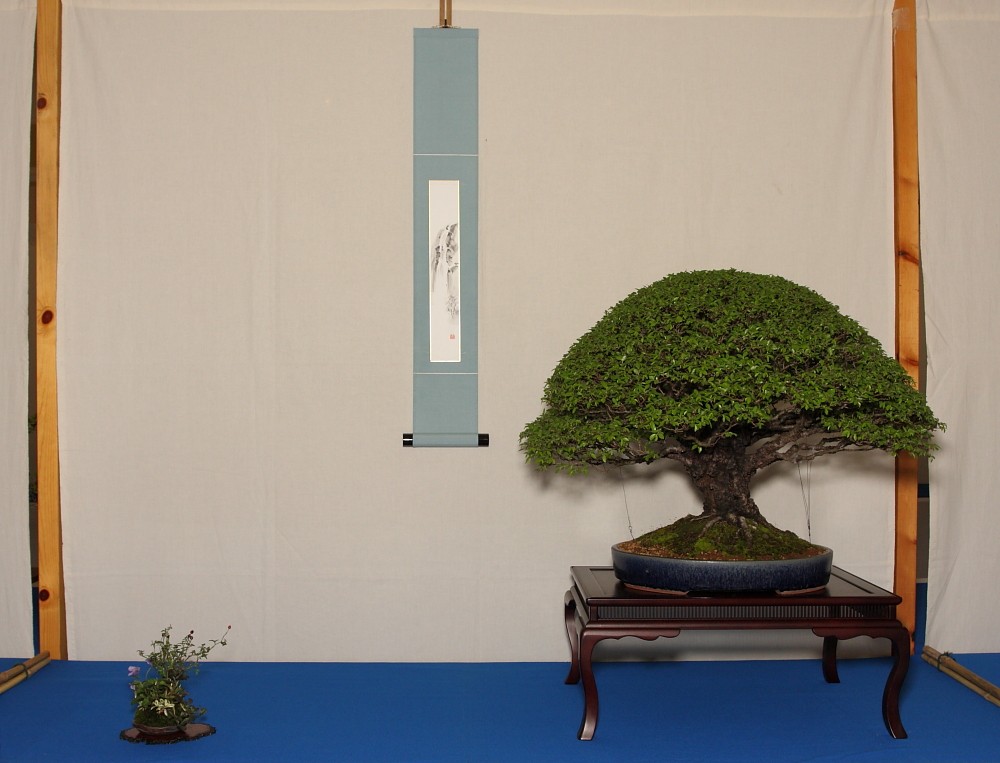 Mark & Ritta

Mark Cooper

Member





Again, Very nice! It very much reminds me of a Spring scene that is typical in the Willamette Valley region of Oregon.
Wood
Beautiful work from Rita. Of course
Regards
Morten

---
Permissions in this forum:
You
cannot
reply to topics in this forum