i went tree hunting about a month ago and staked out a couple of possibilities. this one i found growing under a rock. there is a nasty scar from where the trunk met the rock, so i want to chop below that, but how far is the question. also it has a side branch and a large deadwood branch. i was planning on leaving the dead wood so i could use it in the future.
the red is where the scar is, on the other side, and the green is where i was going to cut and wait to see what buds. if you suggestions for where to cut in a different spot then me please tell me the dead wood is on the right side of this picture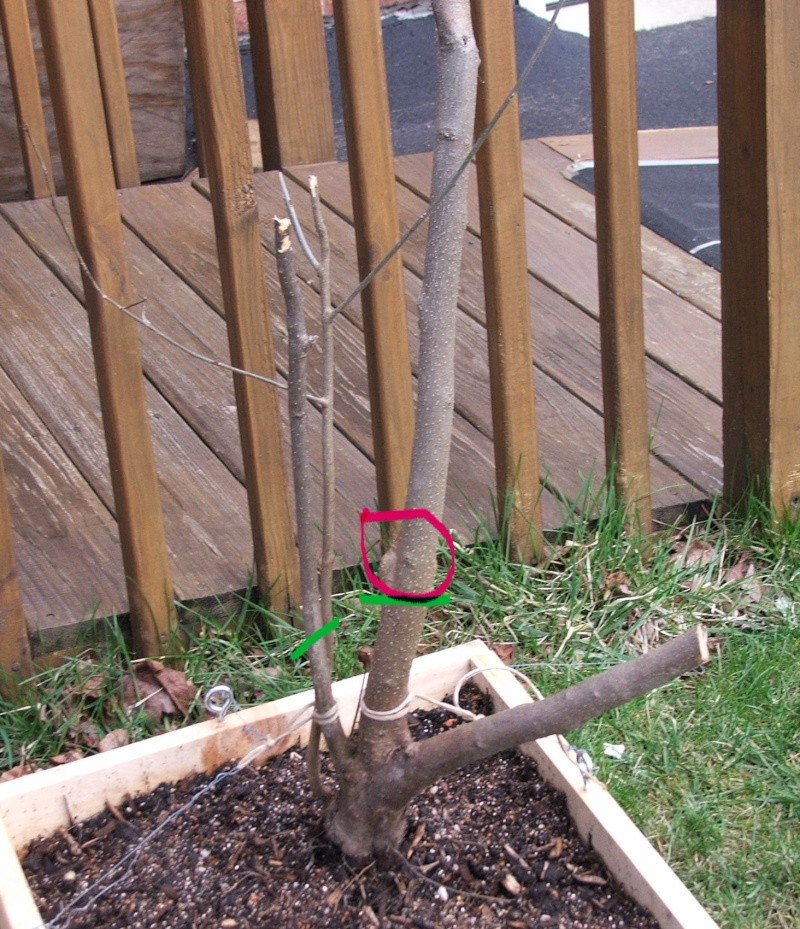 the is a pic of the trunk of the tree, i fell in love with it a first site.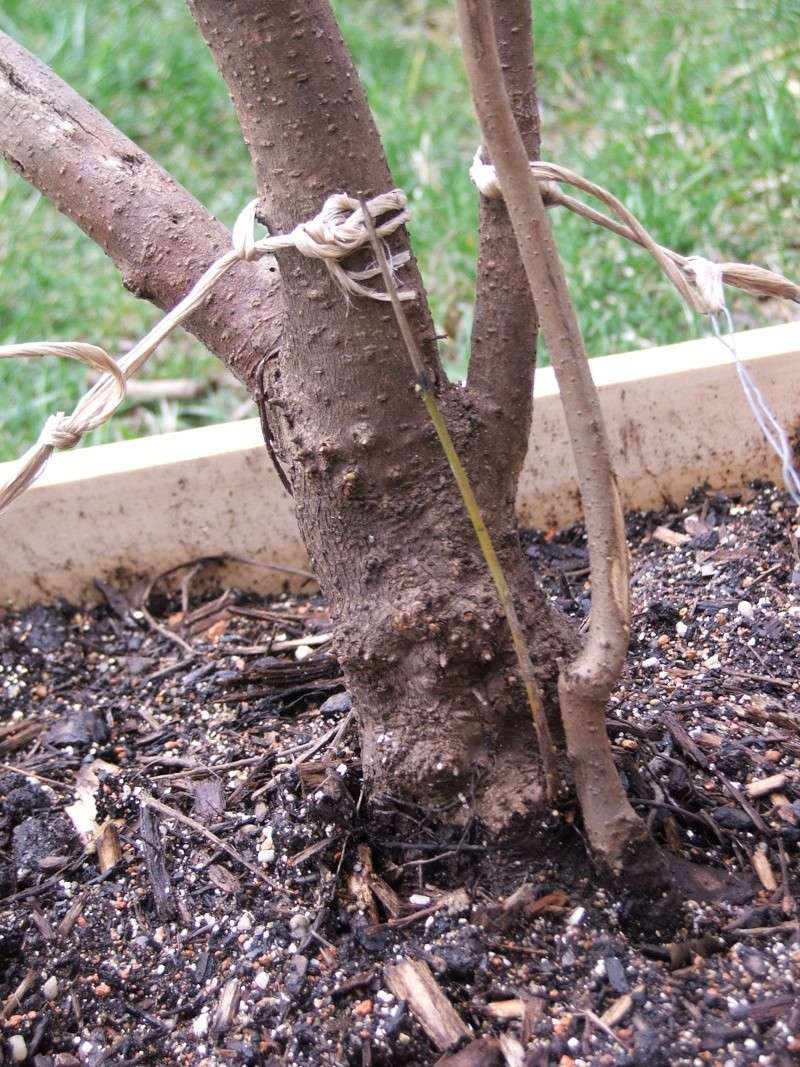 this last pic is a veiw of the scar, and a sapling that was "attached to the tree" it was either really tangled in the roots or a part of it because i couldn't remove it with out killing a large part of the roots.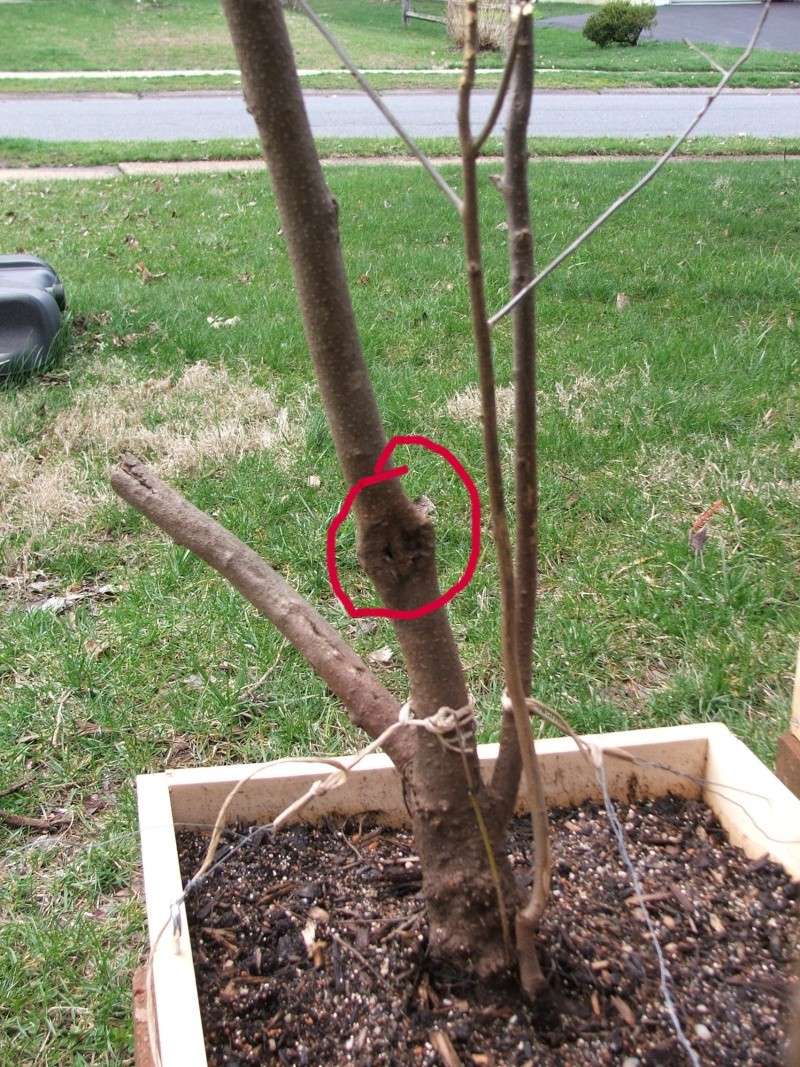 thanks, Zac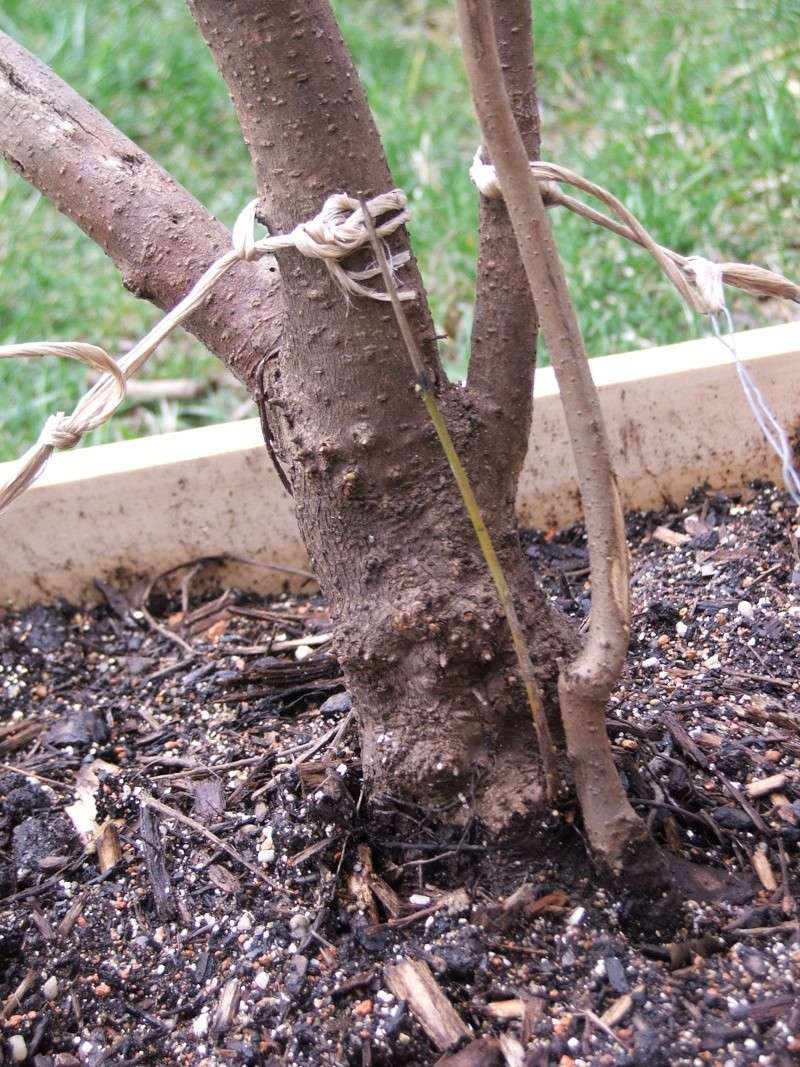 Hi Zac.
What species is it?
With some species you have to count with some die back of the branch after cutting.
I think the cut you suggest is ok, try to make a slanting cut.
I would remove the sapling and also much more of the dead branch.
You got with this trunk a nice start.
But since this tree is in the box for one month and some fine roots are maybe coming
you could easy disturb this process of new root growth.
regards, Sunip;)
not sure what species it is, im going to id it when the buds break, i know i fell in love with the trunk too!
I would chop where the white string is tied. Then I'd remove all the other branches. There's too little taper in all the current branches and trunks. Let it resprout and select the ones you want.
_________________
Jim Lewis - lewisjk@windstream.net - Western NC - People, when Columbus discovered this country, it was plumb full of nuts and berries. And I'm right here to tell you the berries are just about all gone. Uncle Dave Macon, old-time country musician

JimLewis

Member





I think that is an Ash (Fraxinus). I am basing this on the bark of the big one and the look of the sapling. I cant count how many little seedlings I have popping up all over my yard.

Mr. Moody

Member






---
Permissions in this forum:
You
cannot
reply to topics in this forum