Two weeks ago I posted some stones from South Sumatera River. Now I post again 2 of my stones which I collected a few years ago.
First stone I called Yellow stone, its two pics, which one is more interest the first or second pic?
Pic 01 :
Pic 02 :
Second stone I called brownies stone. I post some pictures in some views. Hope some one advise me one of them should be choose for the best view
Pic 01 :
Pic 02 :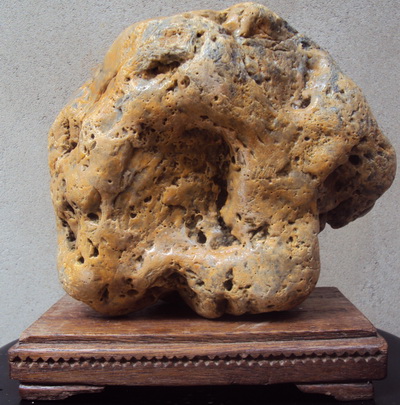 Pic 03 :
Pic 04 :
Pic 05 :
Pic 06 :
Pic 07 :
Now I am waiting your respond
Sincerely Yours

Mangku

Member





Thank you Sunip for your idea, what about daiza? and also pics #1 and Pic #2 wich one more interest?

Mangku

Member





Hi Mangku

The last stone, can be placed in a suiban. You can turn it anyway you want it...I will call it a coastalstone.

Kind regards Yvonne
Thank you Yvonne and Sunip for your ideas, I would like to try your ideas on this stone, but I am very sorry, I have not any knowledge about suiseki especally what suiban is? would you like to post some pics of suiban, please?

Mangku

Member





Thanks a lot Yvonne for your posting

Mangku

Member






---
Permissions in this forum:
You
cannot
reply to topics in this forum