Last edited by tatave2000 on Sat Oct 16, 2010 8:10 pm; edited 1 time in total

tatave2000

Member





Hi Jerome,I have one in my bonsai-collection to
You must keep the ground always wet on this species in the summer,they like wet feet
If you do this,they will show you good growth
Here a example from my tree,it's in training for about 7years now.
Greetings Ed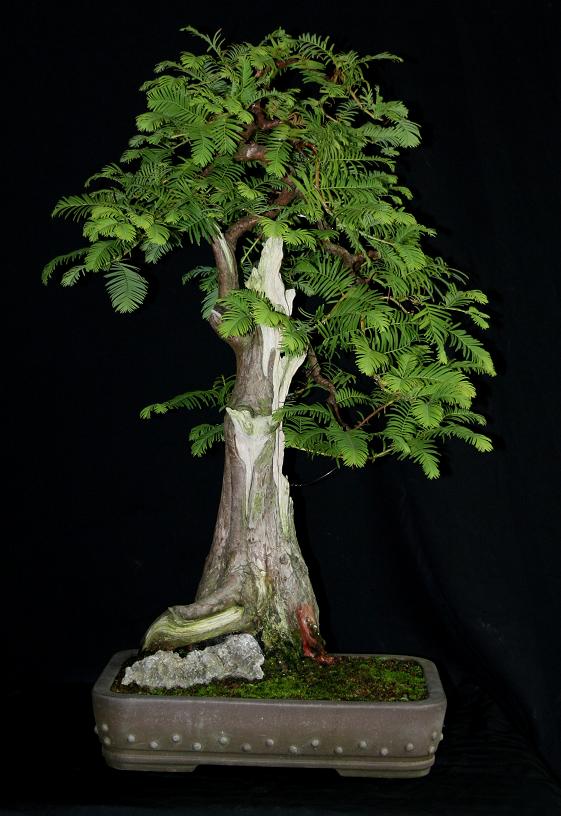 Ed van der Reek

Member





Thank you very much Ed,
Yours has a very nice trunck. Do you think that sequoia's truck can get bigger in a pot? What kind of ground do you use?
I will do my best to keep the ground always wet in summer, I leave in the south of France...

tatave2000

Member





I have a couple pre-bonsai sempervirens growing in boxes. They are growing primarily in auto shop absorbent (diatomaceous earth - similar to kitty litter). I try to keep the ground wet, but there were at least a couple occasions this summer where they went a week with no water in 80+ degree heat (27c). They showed no ill effects and have been growing extremely vigorously.

So far they have seemed to be very forgiving trees.

I also keep a layer of dead needles covering the ground to help retain moisture.

slowly but surely

Member





Thanks Slowly,
Your experience with sempervirens calmes me. Does it need to be protected during lower winter temperatures (here: -5°C/23°F)?

tatave2000

Member





Unfortunately I can't answer the last question based on experience. Where I live I only get a couple nights each year that even get as cold as 0c.

Best of luck,

Elias

slowly but surely

Member





Nice start tatave.
I grew up in the California redwoods and they're one of my favorite trees.
I would suggest for future styling of your tree you greatly shorten the branches. Redwoods are huge trees and shorter, more ramified branches would make your tree look more like an ancient giant.
Here's a photo of a good one ( not mine ) I took at a recent show.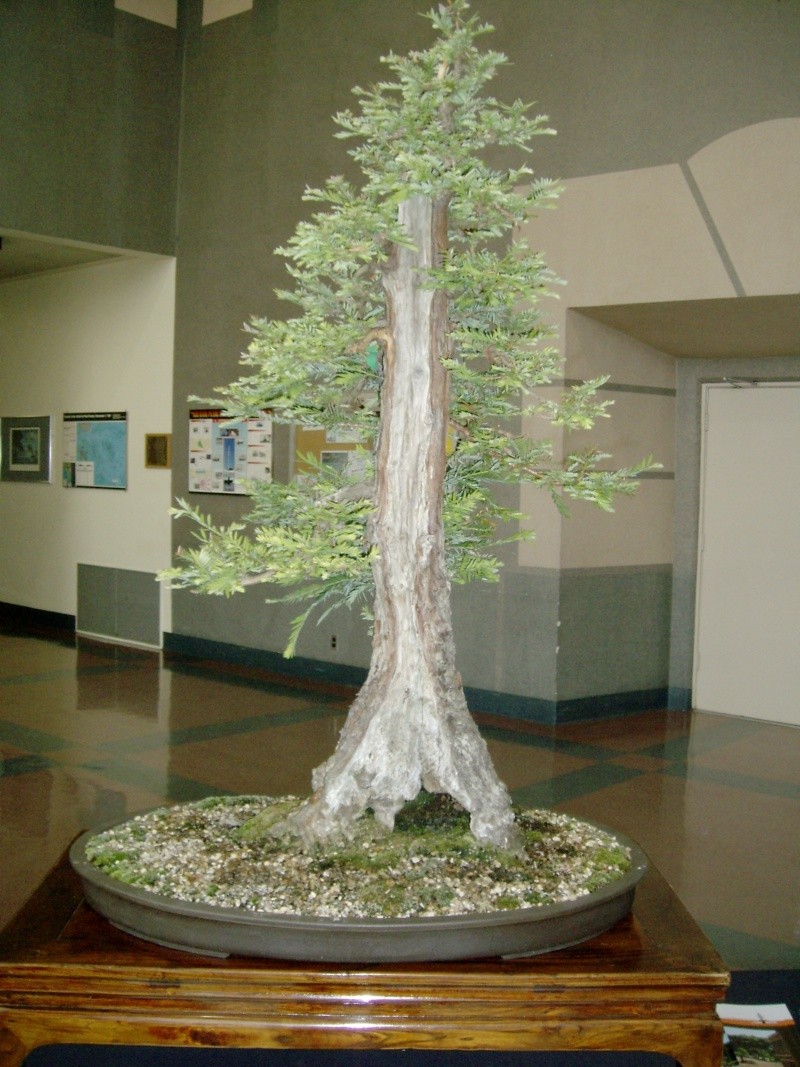 This tree is in the GSBF collection at Lake Merrit in Oakland, CA.
Paul

PaulH

Member





Ok Slowly, I will endure, next week, the first negative temperatures of this year (-1°C in the morning, 3°C in the afternoon) during three days...

Hi Paul,
I will cut shorter the branches but later.

Later, as well, I will create a ten jin to make the tree look like an ancient giant. But The professional (Jean-Bernard Gallais) who was there for the lesson said the tree is to young to be pruned like that. Let's be patient...
The one you shown should be better with a ten jin (the large truck disappeares unfortunatly in the foliage). Obviously, this sequoia is a really nice tree.
NB: Sorry for my English.

tatave2000

Member






Similar topics
---
Permissions in this forum:
You
cannot
reply to topics in this forum