this raft is a favorite. the bare stump came into my hands almost 2 years ago and was planted straight away into this 20 inch wok style pot. after the tree recovered , the first task was to develop usable branches, to create the image I visualized. I now have the branches I need - perhaps twice the number I can use - which I always view as a good thing. the next objective is to eliminate branches, focusing energy to the keepers. branch thickness , taper and twigging (already begun) will result. foliage size reduction is already underway. the goal down the road is to create branch/foliage layering at different levels throughout the tree for the finished image.
the first photo shows the tree this morning. the soda can provides perspective.
the tree is really healthy. see leaf reduction underway at apex and upper right of canopy.
hours later, the tree has been defoliated, some branches eliminated (with more to come), branches shortened and wire applied. deadwood highlights have been treated. the future tree is taking shape.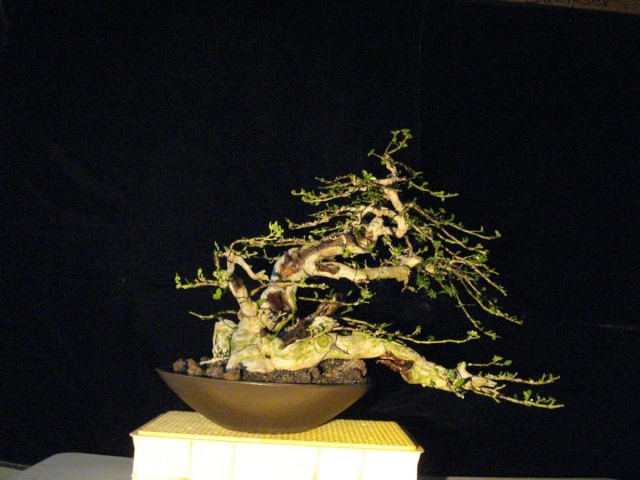 last picture for now
Last edited by kauaibonsai on Wed Aug 11, 2010 9:02 am; edited 4 times in total (Reason for editing : correct spelling)

---
Permissions in this forum:
You
cannot
reply to topics in this forum