Here is a picture of a pot of Pleione orchids. I had forgotten to take them into my garage and as a result they froze solid in -10degsC. Luckily they hadnt been sujected to a lot of rain and the soil is well drained comprising of 70% medium to coarse grained Fuji grit with peat based compost forming the remaining 30%.
When I took them indoors they were obviously okay and as a result of the higher temperature have bloomed some 4-6 weeks early. But not in time for the Swindon show.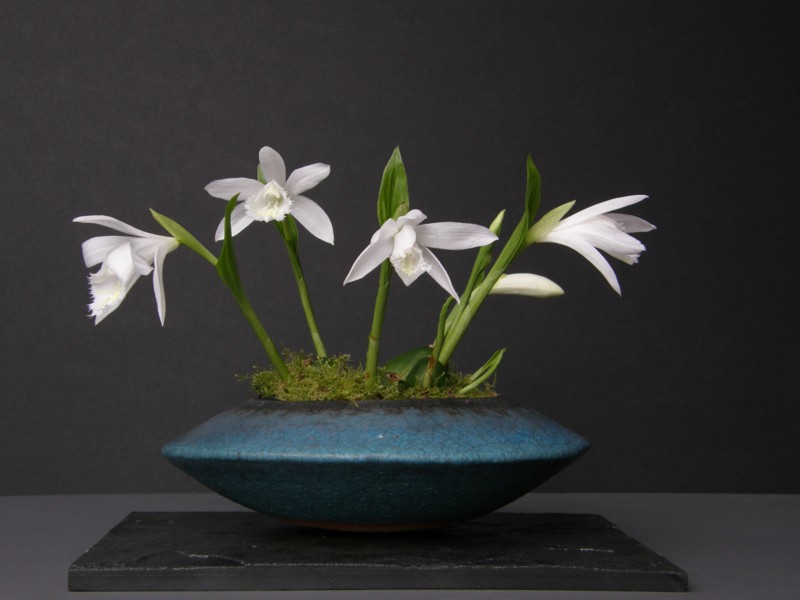 Best wishes
Dave.

Dave Martin

Member





The pot of course is a flying saucer from Dan and Ci Barton.

Dave Martin

Member






_________________
"It is not the strongest of the species that survives, nor the most intelligent. It is the one that is the most adaptable to change." - Charles Darwin.

Kev Bailey

Admin





really beautiful composition dave
you really have a knack of producing some stunning accents
steve

bigsteve

Member





Here are two other varieties of pleiones both owned by my partner Dora
(Note to Big Steve; Even YOU would be unable to prise them from her grasp even if you used all your charms!)
A red spotted white pleione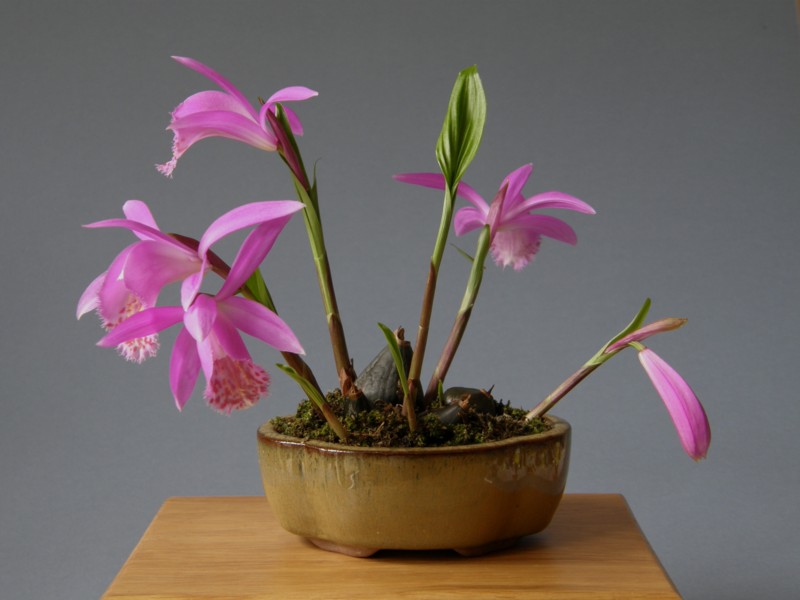 Pink pleione
I beleive the bloom on the left is unusual as it is a double flower from a single flower bud.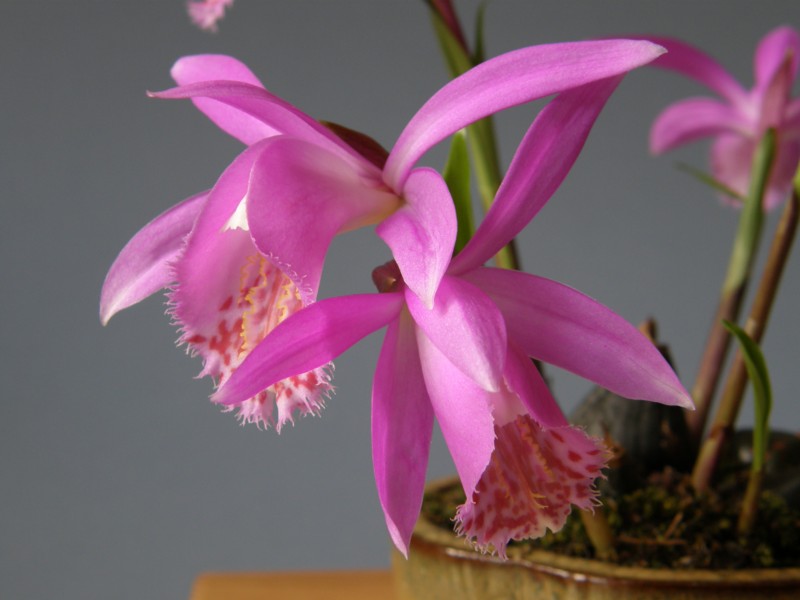 Dave Martin

Member






Todd Ellis

Member





Its a very nice picture.I like very much this plant.Pleione are winter-dormant and are ideal for pot cultivation under cool glass as long as they can be stored free of frost. One or two species appreciate a warmer growth cycle.That Pleione looks incredible,Huge and Very nice.When the US and Vietnam get the CITES mess worked out, the Pleione would be a wonderful seller for export.

---
Permissions in this forum:
You
cannot
reply to topics in this forum