Hi, I posted this on another forum but would like to get as many thoughts as possible as to what may be wrong so hope you don't mind me posting here as well.
I'm concerned about my Japanese maple. I re-potted it last year and it is coming out into leaf everywhere bar a couple of branches that have buds but they don't appear to be swelling. I've been feeding every 7-10 days with liquid seaweed since mid-march. Is there anything I can do to force the buds? I have some Superthive and some Rhizotonic which I've used on ailing trees in the past which has seemed to perk them up but unsure if it will help in this case.
I've added a photo, hope someone can help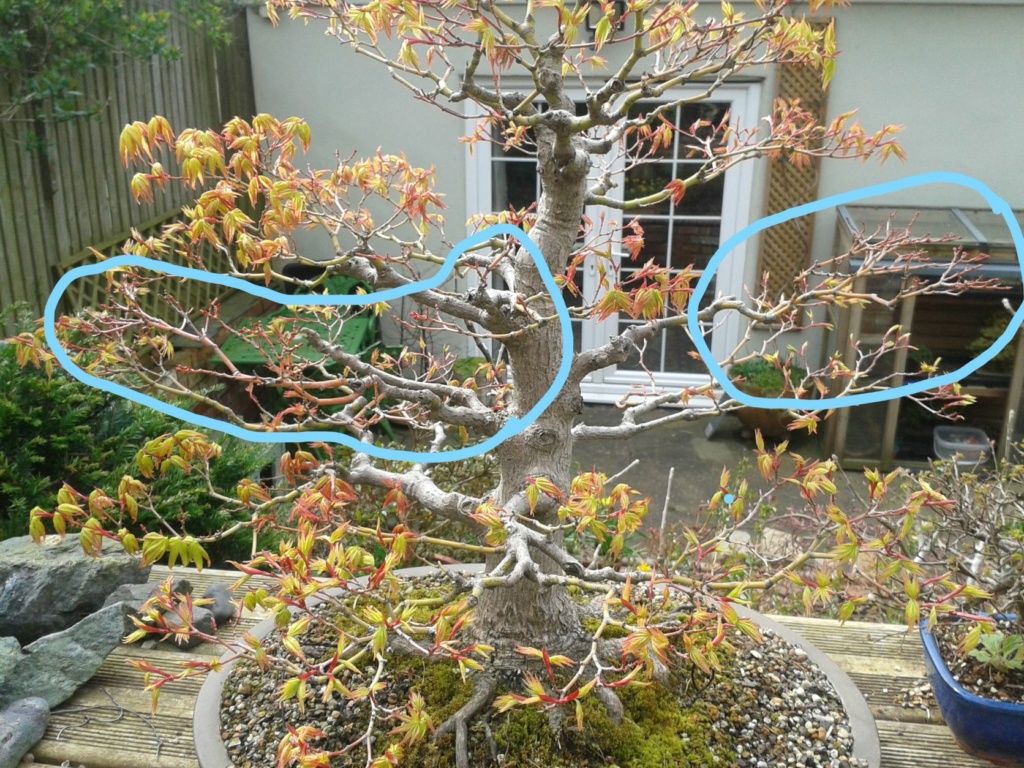 Just noticed that the branches I'm concerned about are red/orange in colour rather than the green of the other branches. Could that mean that these branches are diseased?

RedQueenie

Member





Hiya has anyone got any advice that might help?

RedQueenie

Member





It looks like it is the reddish branches that have issues, but there are other branches from the same primary branch that are pushing leaves. If this is the case, I would suspect a fungal disease of vascular system. Only solution I know of is to cut back to healthy wood using sterile tools and sealing well. Do it sooner than later and cut back further than you think is needed. I had to cut back one in the ground from over a meter to about 15 cm and I think I got it cleaned up. Otherwise, good watering and proper fertilization to keep the tree strong.

Similar topics
---
Permissions in this forum:
You
cannot
reply to topics in this forum