It seems that I haven't put here any of my two hornbeams
I digged this one in spring last year (march 2020). When I brought it home, I realized that this is quite problematic tree, because it was broken in the past and it developed three brunches growing from the same place in almost the same direction
So OK, I let it grow and this year I made a cut - I think that this was the only possibility: to leave only the lowest brunch and remove everything else.
I did nothing with the rootball, it is in 6l container, so there is plenty of space. Possibly I could also let the roots grow from the bottom into the ground.
I will check the roots next year.
As the leaves will develop, I will feed it and let it grow.
After one year in container. It is hornbeam, so it should be OK to be hurry.  
Problematic nod: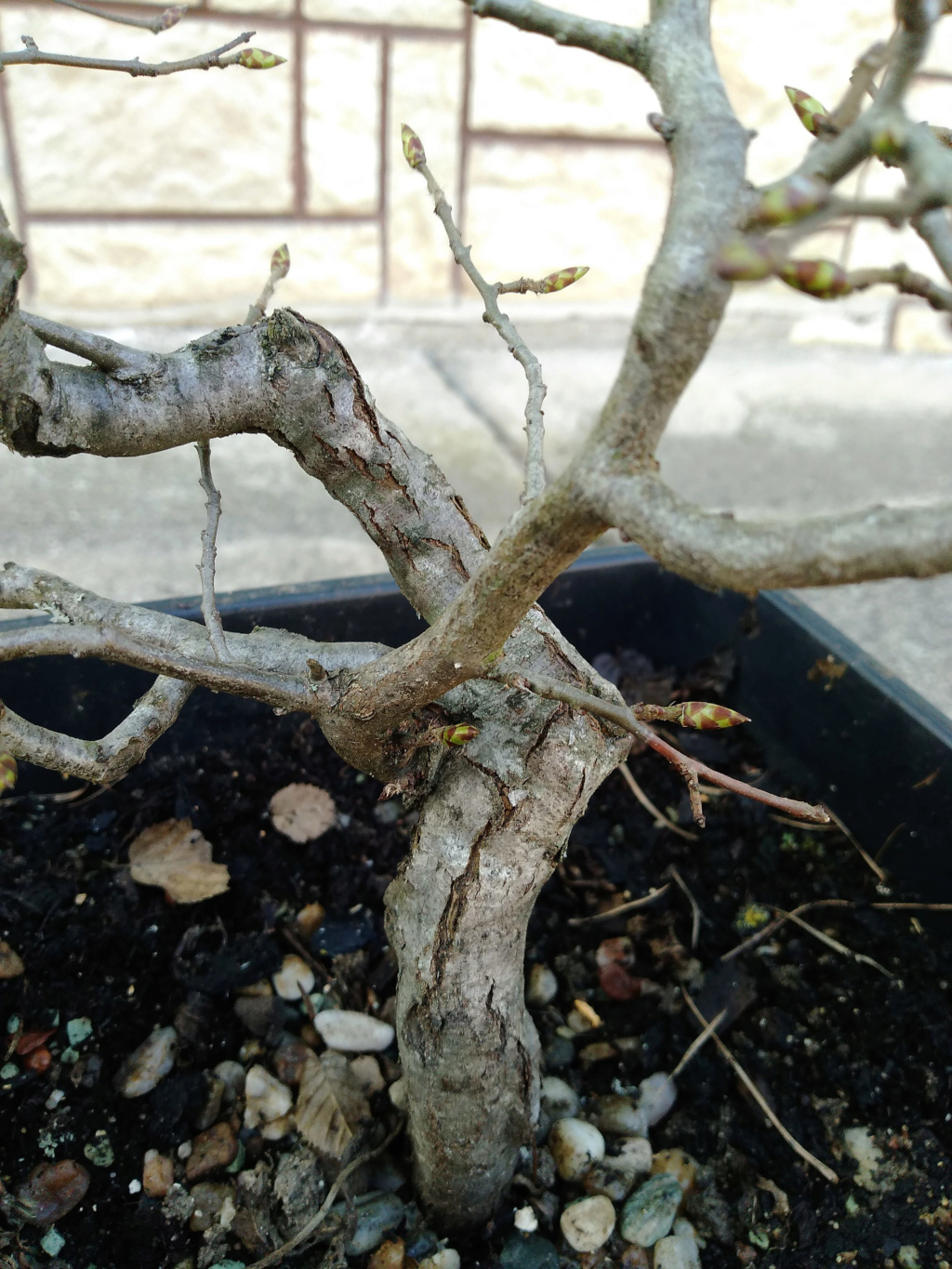 Brunches from top was removed, wound is sealed, it should be OK. Now I'm hoping for budback. I scratched the bark in several places, so I will see if the new buds will appear or not.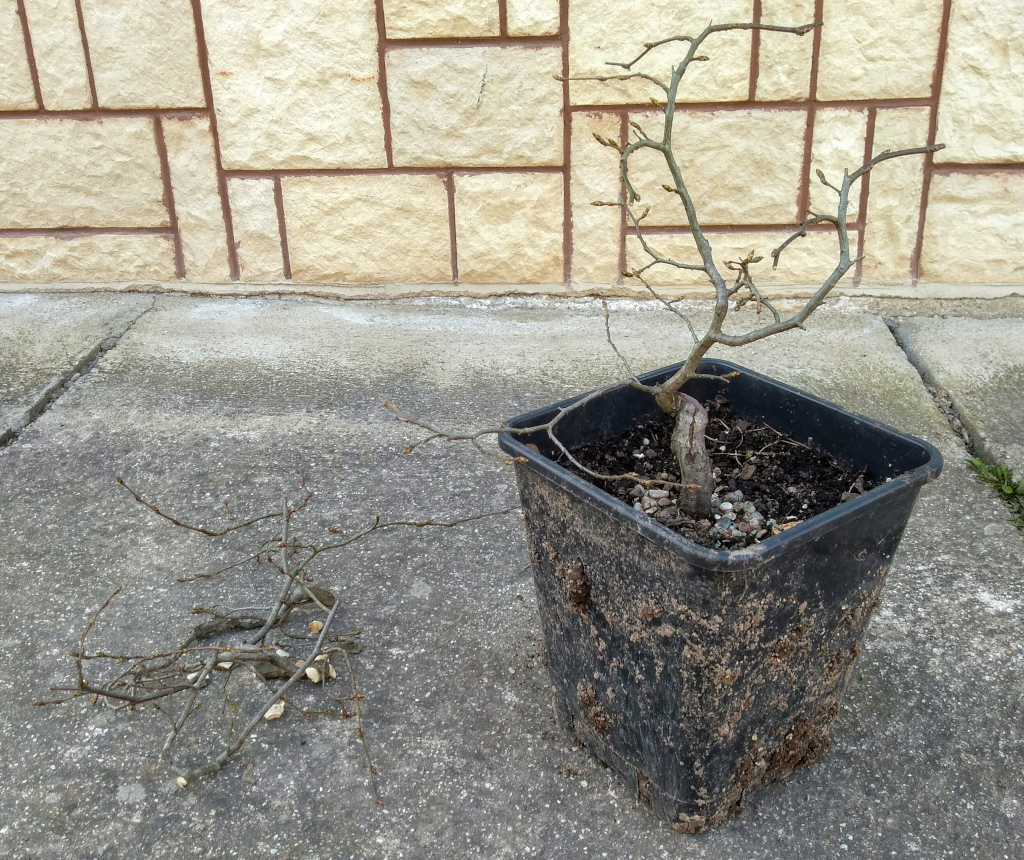 JanG.

Member





That is a great start on a tree with lots of movement and taper. It is hard to make such major cuts, but often they are the best ones for the long term development of the tree.

JanG.

Member





Leaving a stub when making a large cut is often safer. The tree will then die back as it reroutes nutrients to the remaining branches and you can trim it back to make it look better. Sometimes when you cut back flush you cause the tree to die back too far and you lose the branch you want to keep. Not always, but often enough that I am now taking the slower route to leave a stub and then clean it up in a few months. This is really only necessary on larger cuts. A larger cut depends upon the species and what is being left behind.
Marty agree with you. More likely next sezon the stub is dry and you can remove it. Better be safe than sorry.

yamasuri

Member





I know what you mean.
But with hormbeam it should be OK and quite safe. Also it helps when the wound is sealed.
Usually what I saw in the forest, hornbeams budback just from the place where the wound was made (usually hard wounds caused by logging in the forest).
Maples for example dieback a lot (information not from my experience, but people always say it), so if it would be a maple, I would choose different approach.
But - we will see
I could find out that you were totally right with the hornbeam as well. Well, this is the life

JanG.

Member





I do agree with Marty & vlad. Better to be safe than sorry. Bonsai is a long trail. You know what my bonsai guru J.A. Komensky said about "kvaltování". Fingers crossed your carpinus will make it but I would take slower approach next time anyway. Good luck and happy repotting.

Vlad

Member






---
Permissions in this forum:
You
cannot
reply to topics in this forum