Hi there,
I have recently (two weeks ago) acquired a Chinese Elm and I am already experiencing few issues.
The leaves are getting yellow and they are falling off. Moreover I could see some little black spots on the yellow leaves. I have read quite a lot of posts on this topic and I have seen that this can be caused by various factors (excessive watering, fungus, etc), so I am hoping that someone could help me identify the real issue if I post some pictures.
I am living in London and my tree is kept indoors by the windows. I know it is best to keep the tree outdoors, however, I am living in an apartment and that is a bit impossible for me.
I am only watering it when the soil seems to be dry (I am checking this daily). Sometimes I use water spray to mist it. Few days ago I have used a bit of fertiliser (in indicated quantities), which has the NPK 1.9; 0.7; 3.9. The tree does not seem to be ill as it has new leaves growing and overall I think it is in pretty good shape.
I have also noticed some "movement" on the soil, particularly when I am watering the tree. I think these are little spiders/bugs (Should I be worried about this?)
I am attaching some pictures, hopefully I will get some advice!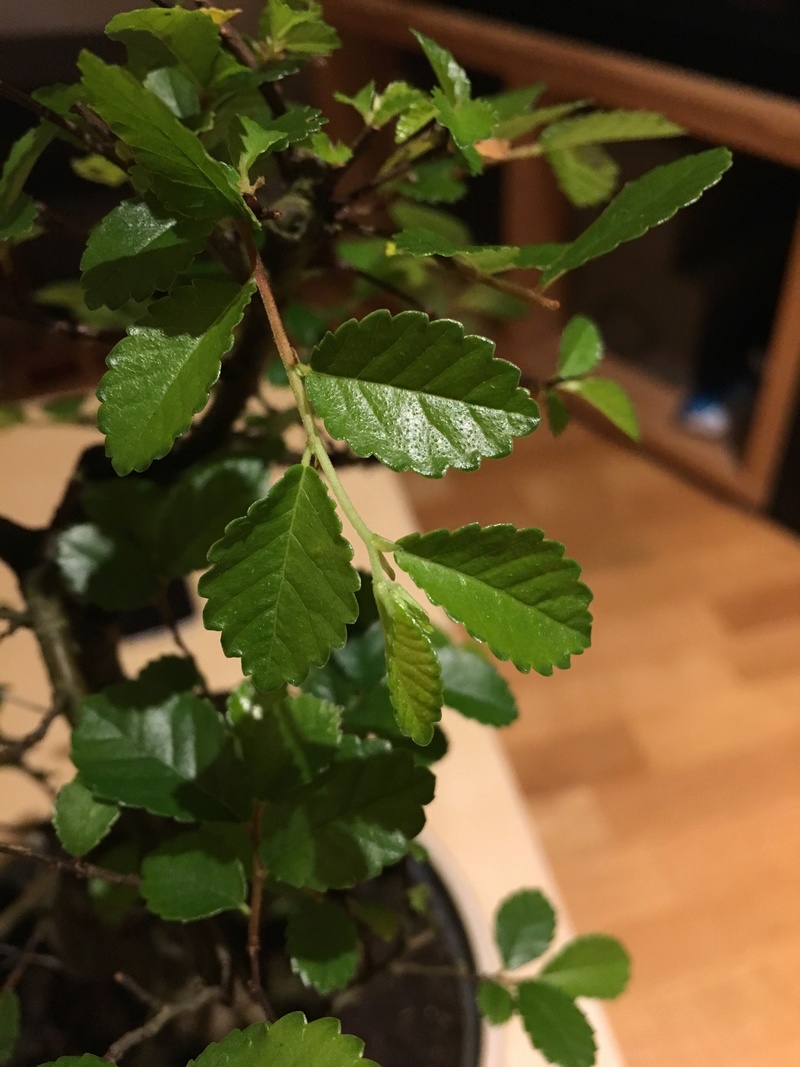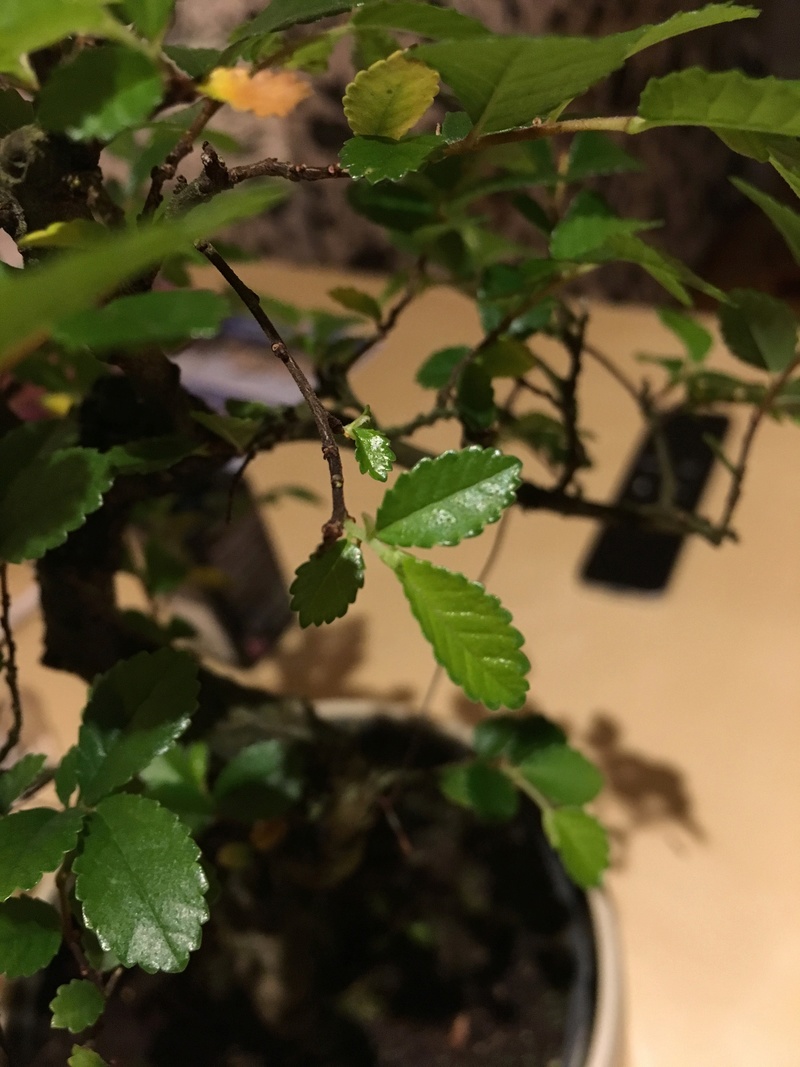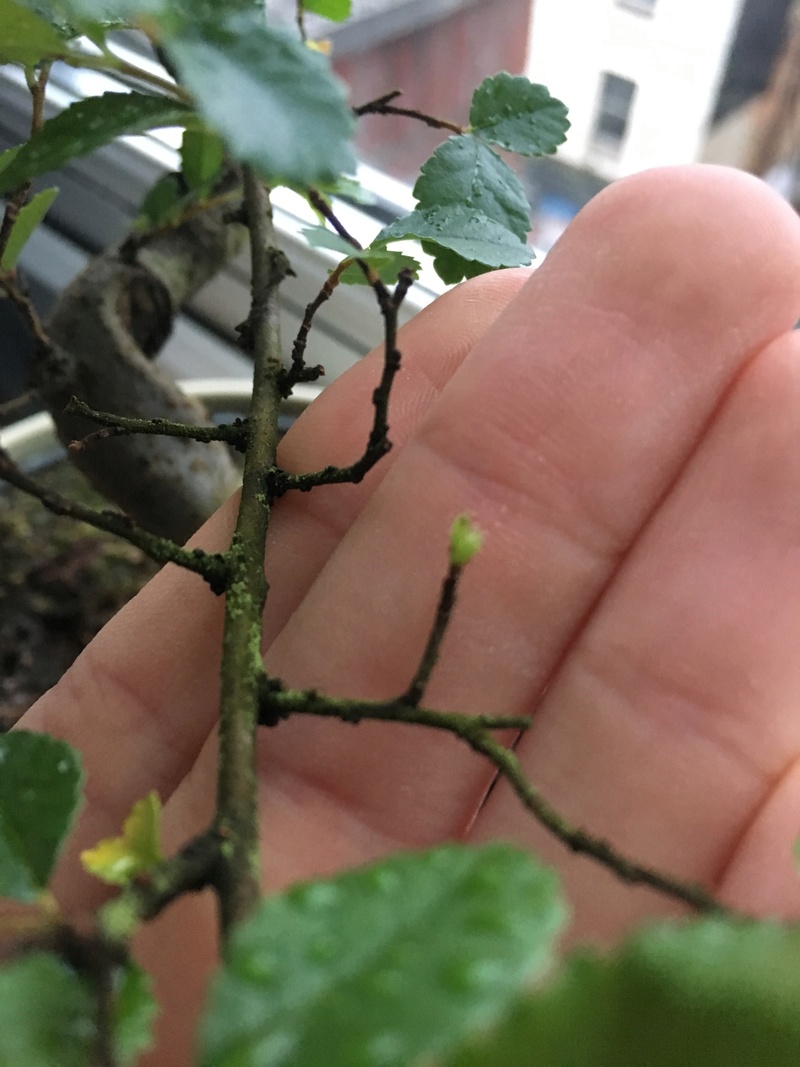 Thank you very much!
I have a feeling that you may have picked this tree up from a garden center. As such its most likely getting less light than it used to. Therefore it may lose a few leaves in the adjustment process. Keep watering when it needs and fertilize every other week. It should be just fine
Anyone else throw in for a laugh
Yes indeed, this was picked up from the Kew Gardens. I suppose it was in a better spot there...

Thank you for your answer!
I am not sure how much is to be gained by misting the leather, hard leaves of a Chinese elm.

Normal response ---------- you will have to learn to water, or end up killing with kindness.

If you want to fertilse - purchase a small bag of organic Bonsai fertiliser. Use very sparingly.

Nothing else until the temperatures go back to 70 deg.F day or night.

Best to get 10 plants to learn from. Can be all Chinese elms.
Resist the urge to prune/wire or repot ---------- please I beg.
Laters.
Khaimraj

Khaimraj Seepersad

Member





Thank you for your advice!

Any tips on watering? I read quite a lot about this, but I suppose knowledge only comes with experience, so I can only hope I am doing the right thing while interpreting the signs.



Similar topics
---
Permissions in this forum:
You
cannot
reply to topics in this forum