We had a great weekend with a lot of nice trees and friends, the competent demos was by Bruno Wijman and friends...a big thank you to everone who came, and made it a event to remember
A few Photos...I spend most of my time talking with friends, and watch the demo...maybe someone else can add some Photos  
almost ready...Bruno ands friends awesome shohintrees is already there
More of Bruno and friends awesome highclass shohintrees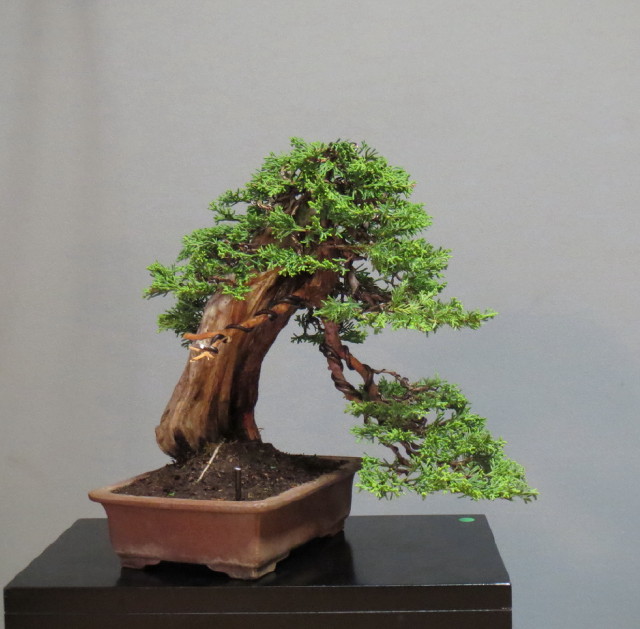 Bob Van Ruitenbeek's demotree...one, out of more layerings from a old japanese yamadori
My entries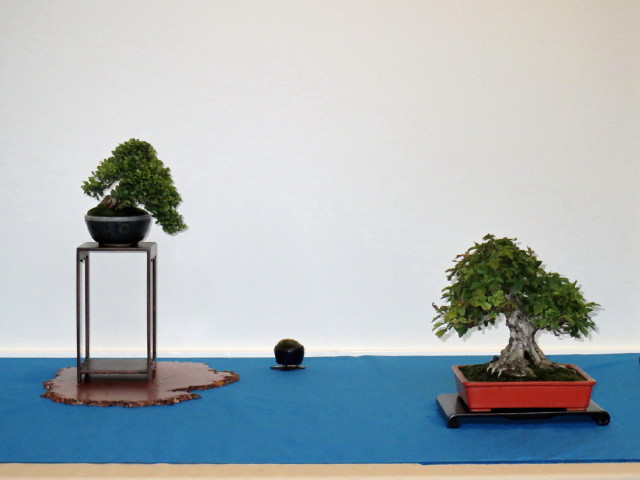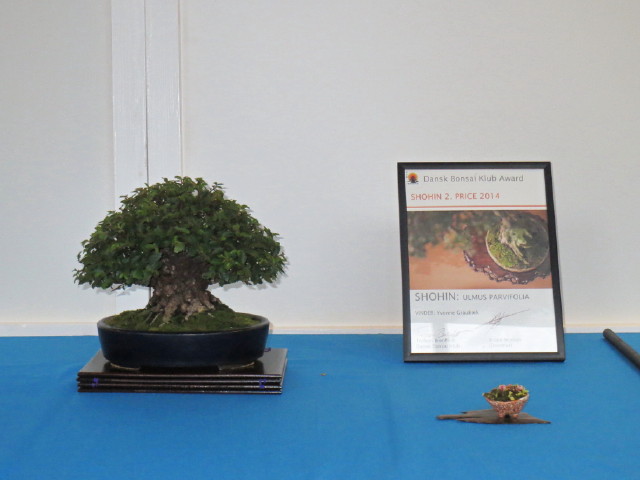 Kind regars Yvonne
Thanks for sharing, I always love to see what other show have to offer, especially the shows that are too far too visit.

Amazing little Juni layer.

arihato

Member





Thank you Yvonne.
I wish one day we can arrange some show of our own here in my country

my nellie

Member





Hi Ariato and Alexandre
I will recommend theese guys any time, whenever....
Incredible! Thanks for sharing your wonderful exhibition.

The Pool stone, do you have a close up of it?

Love Light and Awakening
Andre

Andre Beaurain

Member





Hi Andre
The stone was a bit long for the display, but I wanted to use it anyway  
....It used to be a inkstone, all natural, but with a horisontal cut on the surface, afterwards was the ink basin carved....I like this stone, because I can display a small figurine on the cut surface.... To my use was the basin too shallow, and I have hollowed it out deeper. Now I can use it like I just did...the pool surface filled with moss to cellebrate the upcomming autumn.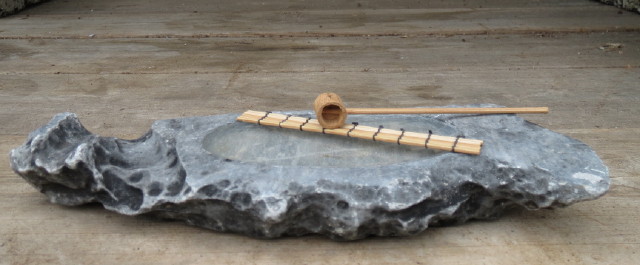 This can be a summerdisplay...a part manmade poolstone like I see them in tempelareas in Japan.
I have not had the stone for a very long time, and it stay in the garden...I will be kept there untill it have a old  mature patina....only to be taken in for a exhibition now and then, just like my suiseki does.
Kind regards Yvonne...the stone is 21 cm. long
Yes that is a lovely stone.  

Even as a Cut stone.  Which I dont normally prefer.  But the stone looks great.  

In saying that I do like cut stone (Masonry) troughs and antique watering dishes.  I also collect Zulu grinding stones, from Kwazulu Natal. I already have 23 of these stones.   They got deeper over time as you grind maze for porridge on them.  Over time as they got deeper they were discarded as it became to uncomfortable to grind in them.  And this is the ones you collect.  They are today National artefacts and cannot leave the Country.

Your stone reminds me of a new Zulu grinding stone.  Search Google for Zulu Grinding Stones.  And you will see what I mean.  You can display an pestle (the stone used for the grinding purpose) in it to support the theme.

All old cultures has their own form of grinding stone...

I like the way you placed the moss in the basin.  Looks really cool.

Love Light and Awakening
Andre

Andre Beaurain

Member





Hi Andre
Went to the zulu page, and yes the stones are realy nice
Only in suiseki is a cut stone, something bad, for most/some people...All other stones can you cut as you please for sculpture and grindingstones etc., and my inkstone is too, it must not be confused with a suiseki, it was carved for use, Google photos, and you will see mine is hardly carved comparet to other inkstones, this got me inspired to do the two kinds of displays you can see on my photos....In china they have natural stones called inkstones, they are not cut, and is for suiseki.
Kind regards Yvonne

---
Permissions in this forum:
You
cannot
reply to topics in this forum