After all the discussion about willow leaf fig, Ficus salicaria 'Willow Leaf,' I finally have one that is fit to display in a family-oriented website.
I bought it from Pedro Morales bare-root 3 1/2 years ago. That is a 5 inch pot.  It spends the winter indoors under fluorescent lights and the summer outdoors in the sun, somewhat sheltered between big plants.
For the first two years, it struggled. In fact, I lost another mini willow leaf. Then last year I repotted it in a coarse mix I use for conifers, and lately for Ficus. It took right off. Meanwhile I bought a shohin stand. It didn't quite fit in the spot I have for it there, so I put it in a shallower pot. I also have it raised so it is close to the tubes. I feed it half strength. Now it is really happy. Needs more work. I am trying to encourage more growth on the left side. Comments welcome.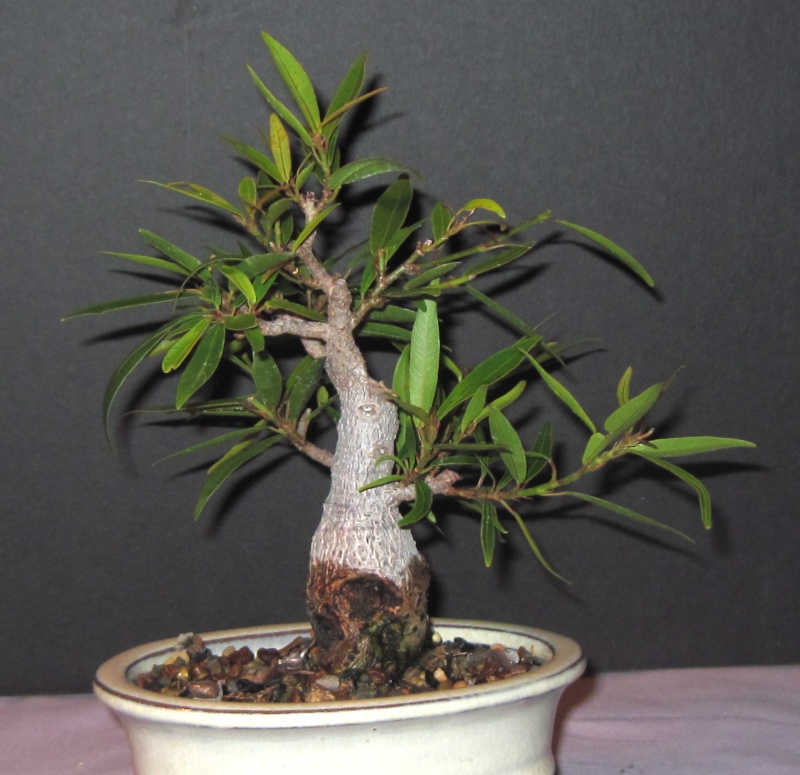 This is what it looked like last August. Sorry, I should have taken pictures earlier.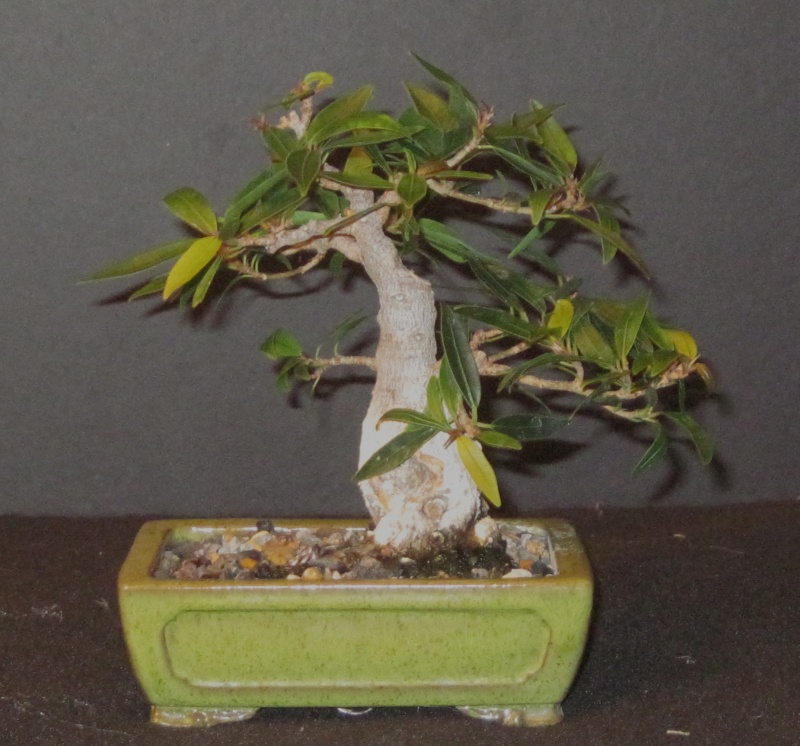 This is what it looks like now.
Iris

bonsaisr

Member





Have you thought about putting it into a slightly bigger pot to increase the growth? I would try to find a way around the issue of the slight swelling above the base. Maybe apply a wire tourniquet and bury the wired section into some soil and let it grow wild.

KennedyMarx

Member





I don't want it any bigger. I just want it to fill out & ramify some more. Maybe encourage the canopy to get a little wider, not taller. The tree came with the pot-belly, Pedro likes it as it is, so I'm not going to mess with it.
Iris

bonsaisr

Member





Coming along very well.
Jerry

Jerry Meislik

Member






bonsaisr

Member






---
Permissions in this forum:
You
cannot
reply to topics in this forum