We have a Couple of these Conifers, they have been standing around for years, not really knowing what to do with them, till I landed here!
This is the First One...A Tripple trunk, was a Nightmare to look at, But I think IMHO that I cracked this one, Maybe not with my Eugenia, but this one? What do you guys think?
Its in a Drip tray, that is drilled full of holes , very lekker for training.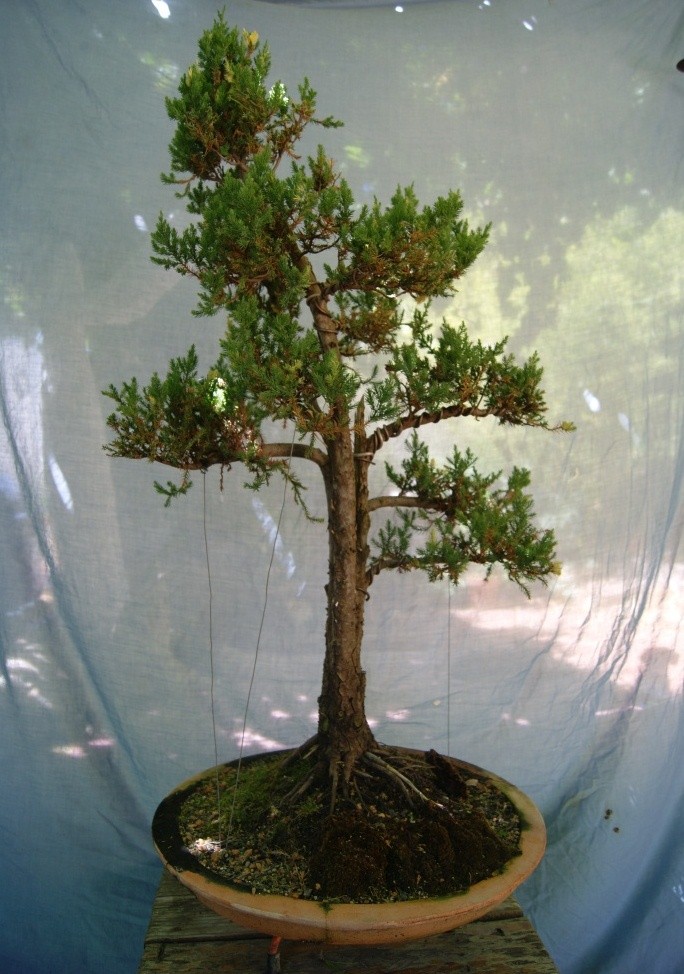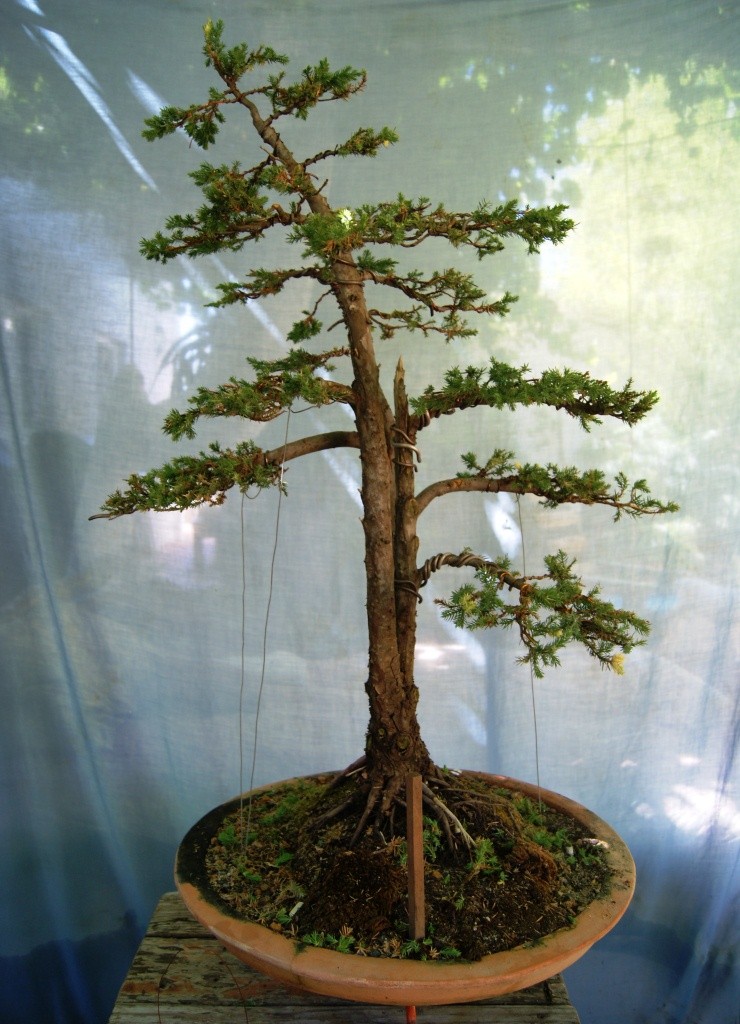 Love and light

Andre Beaurain

Member





Well, with a bit more work. I like it, but . . .

I'd rather that it was a straight, formal upright. The bend is so gentle that it looks like the tree is wilting.

And, the also-gentle bends of the branches from the trunk -- like a bow (of bow and arrow fame) don't look natural. The branches need to be pulled down at the trunk line.

But there's potential there.



JimLewis

Member





Thanks Jim.
This tree use to be Very Fromal, then somebody form the Cape bonsai club told me the tree needs to bend its apex toward the viewer, so I did..... I did thought that it looked better. Now I'm confused.
I know the thick branches does bend like a bow from the stem, and I know that it is NOT desirable, I would like to change this.
I can't get them any better, they start tearing away form the trunk if I bend them more.
How would one be able to bend it more? Is there a trick?
Also with my Virgin Brush Cherry, who's branches are straight, it is now recommended to bend them like a bow......

Andre Beaurain

Member






JimLewis

Member





What can one do, if they start tearing away form the trunk, Can you for instance fill the open tear with woodfiller?

Thanks for the advice Jim.

Love and light

Andre Beaurain

Member





Hi Andre

I would use only the long trunk, it will give a nice tall elegant tree...if the 2? others are a part of this trunk, would I make them deadwood...

Kind regards Yvonne

Similar topics
---
Permissions in this forum:
You
cannot
reply to topics in this forum