Many of the local "weeds" and other plants are being covered by some sort of white "powdery'' attacker. I noticed that it has spread to my Japanese maple, tomato plants, and others. On the tomato plants and bean varities I am growing it seems to turn the leaves spotty. I just noticed mites on my tomato plants as i was taking the pictures. They have almost wiped out my entire stock.
[img]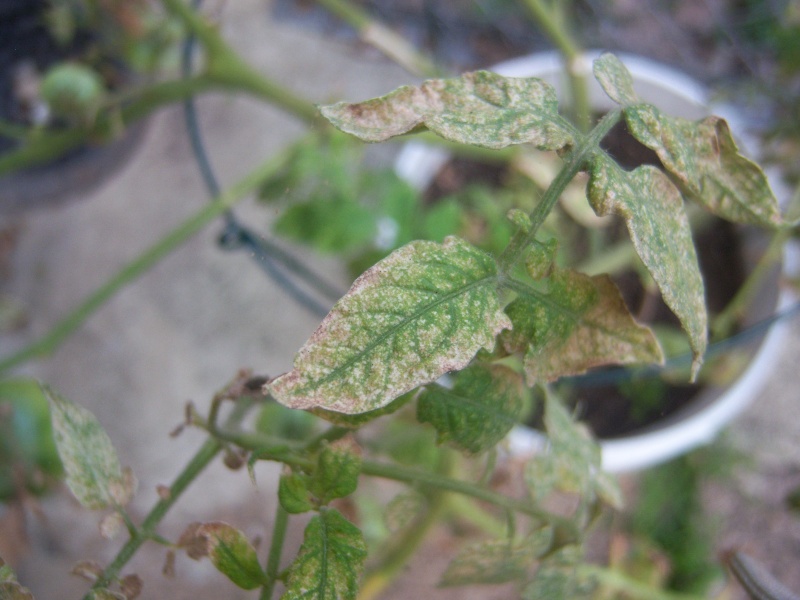 [/img]
[img]
[/img]
[img]
[/img]
[img]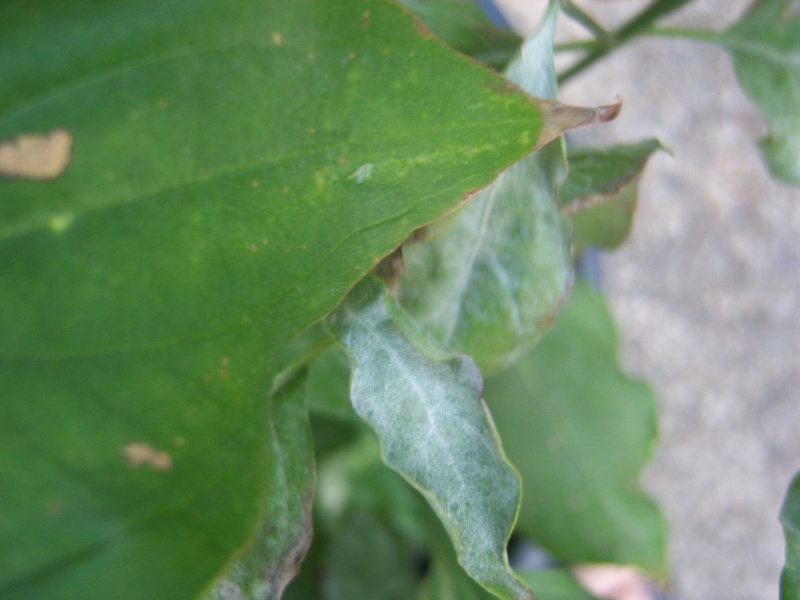 [/img]
[img]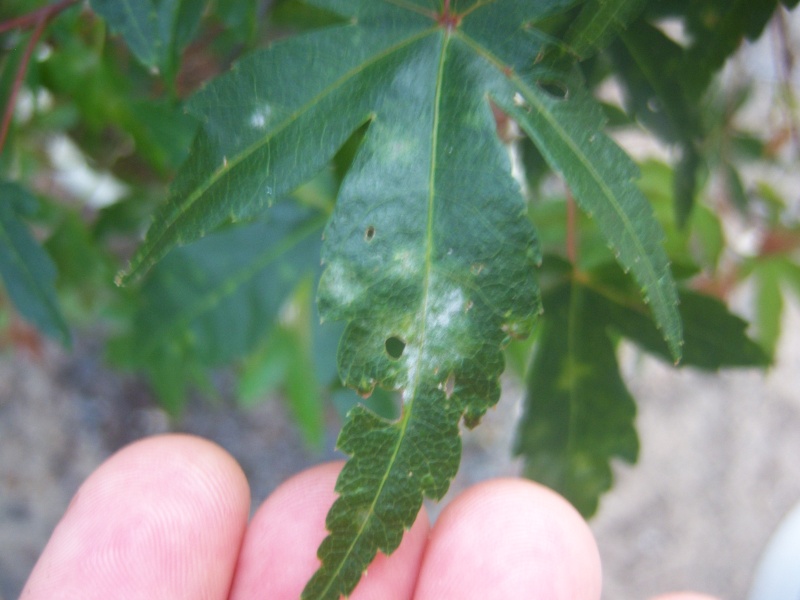 [/img]
Any help would be greatly appreciated. Thanks.
_joe

Joe Hatfield

Member





Tis the season. Days are getting shorter. Leaves are getting old and tired tired and more vulnerable. Days're also still hot and humid and a lot of fungi love those conditions.

Some of what you are seeing is powdery mildew. A solution of baking soda will help keep that in check:

Ingredients needed:

* 4 Level teaspoons or 1 1/3 tablespoons of Baking Soda
* 1 teaspoon of Mild Soap (Dawn, Ivory, should be biodegradable with no phosphates)
* 1 gallon of Water

Mix thoroughly and spray on affected plants.

JimLewis

Member





Powdery mildew?
powdery mildew
Jim, I see our responses crossed in cyberspace!

John Quinn

Member





Thank you very much for the info.

After taking photos I googled the look of the leaves and found powdery mildew to be the closest in appearance. It said that it wasn't very harmful to most plants. It is the first year I am finding this on my veggies or bonsai. I noticed more and more weeds (some variation of dandelion) with the same mildew in the last 2 weeks then ever before.

Again thank you for the info.

-Joe

Joe Hatfield

Member





Well, of course it's powdery mildew, but those are at least three different powdery mildews. The one on tomato is Erisyphe neolycopersici, a new mildew that came here from Europe. It can be damaging if it defoliates the tomato plants and allows the fruit to get sunscald. There are a few different powdery mildews on maple, and these tend to cause only minor damage. The one on bean can reduce yield, but it's not worth trying to control it.

The only mildews I would worry about, bonsai-wise, are the dogwood powdery mildew and the crape myrtle powdery mildew. The dogwood PM can stunt dogwoods and cause premature defoliation. It's a mildew that probably came here from Japan, where kousa dogwood is somewhat resistant. Our native Florida dogwood is very susceptible. Crape myrtle PM is not very damaging, but is unsightly. One could try Jim's recipe, or spray with a refined mineral oil (summer oil, not dormant oil). However, the best way to reduce mildew is to increase air circulation. You could first try moving the bonsai.
Looks more like spider mite damage on those tomatoes, they love them!

Similar topics
---
Permissions in this forum:
You
cannot
reply to topics in this forum