Dear IBC,
two weeks ago I repotted my harland boxwood into a new, bigger pot with well drained soil. Previous one was too small with sandy soil in it and the root ball was very tight.
Two days ago I've noticed a yellow leaves on a tree? I didn't cut any roots, plant is watered heavily once a day, placed in shade / sometimes full sun. Please tell me what could be a reason of this withered leaves.
Regards,
Arkadius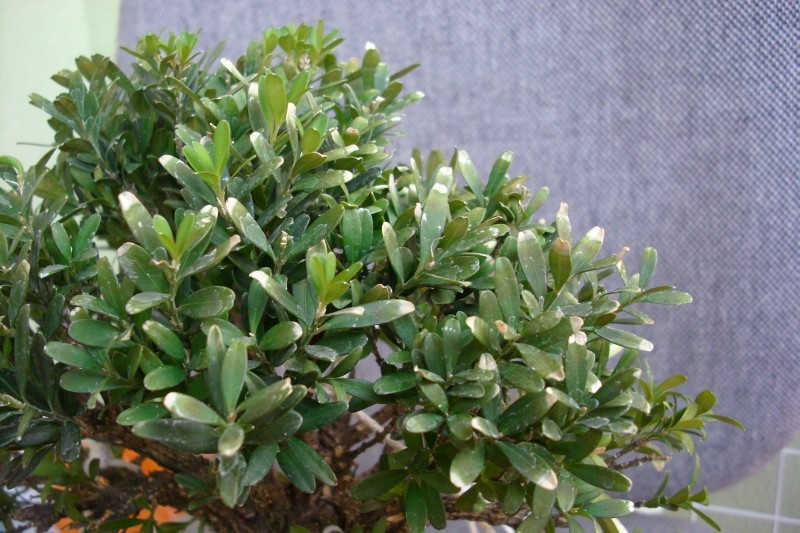 Even though you didn't cut any roots it may be simply transplant shock -- especially if you bare rooted it. I assume you did bare root since you were changing the soil. In addition, this is not the optimal time to be repotting -- especially if it has had its roots bared. It probably does NOT need any sun at this point.
_________________
Jim Lewis - lewisjk@windstream.net - Western NC - People, when Columbus discovered this country, it was plumb full of nuts and berries. And I'm right here to tell you the berries are just about all gone. Uncle Dave Macon, old-time country musician

JimLewis

Member





Hello Jim,

thanks for you reply, and yes, it is not a good time to repotting, but plant grew up in small pot.
The problem was that the half of pot high was a root ball, another half - soil. Roots hasn't got a good conditions so I've decided to repot even its a not a time for that.
Root ball didnt contained any soil, so there wasn't a reason to bare roots so much, only extricate the rootball edges.
I hope that this wont affect on plant health in future.




---
Permissions in this forum:
You
cannot
reply to topics in this forum