I just purchased this plant today from a home improvement store that is part of a national chain. I don't know how healthy the plant is, but it does have some new growth and I didn't see any dying leaves. I have already pruned it to the basic shape that I want it to be by removing some branches and some of the bigger leaves, but I want to know more about how to keep it in good health and to take care of it. I bought it for it's interesting trunk and figured I would do some research about it when I got home, but I couldn't find anything about the care of this plant when using it for bonsai (other than some general stereo-types that usually end up being wrong for specific species of plants). Does anyone have any suggestions/tips about the care of this plant? Also, I am not sure what the style is called, but I want the foliage to be in a triangle type shape. Did I do ok with the first pruning, or is there something I should do immediately to fix any mistakes I might have made.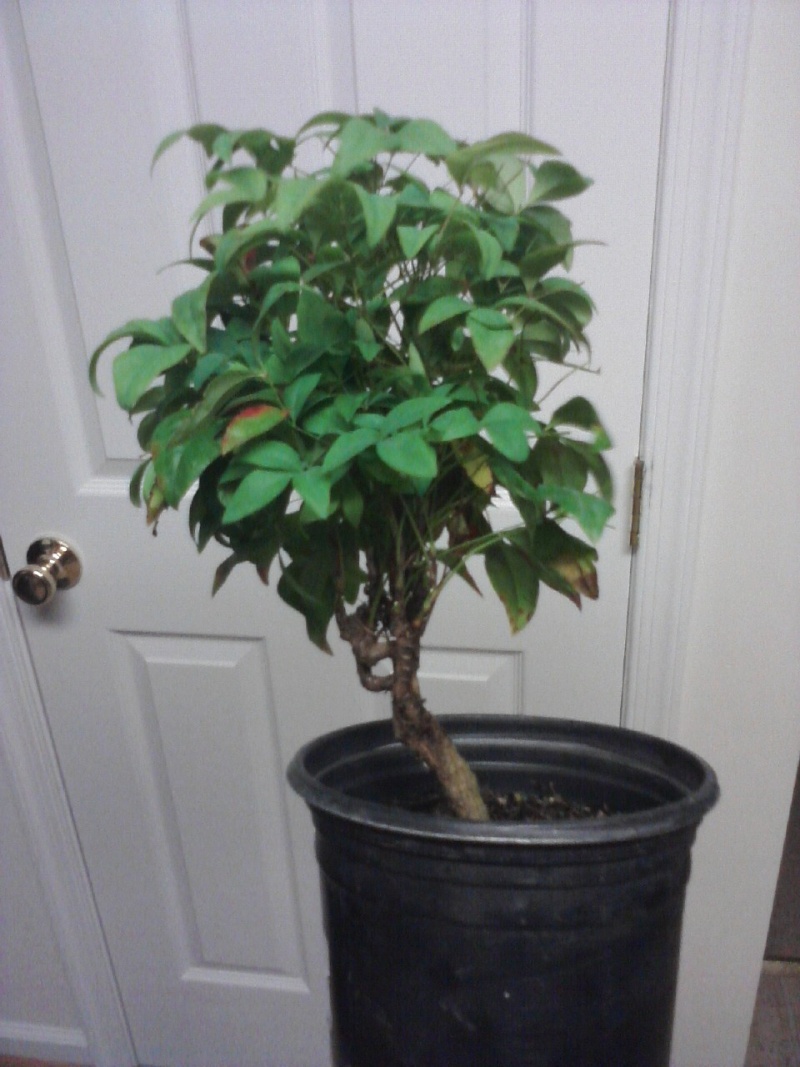 This shows the front of the plant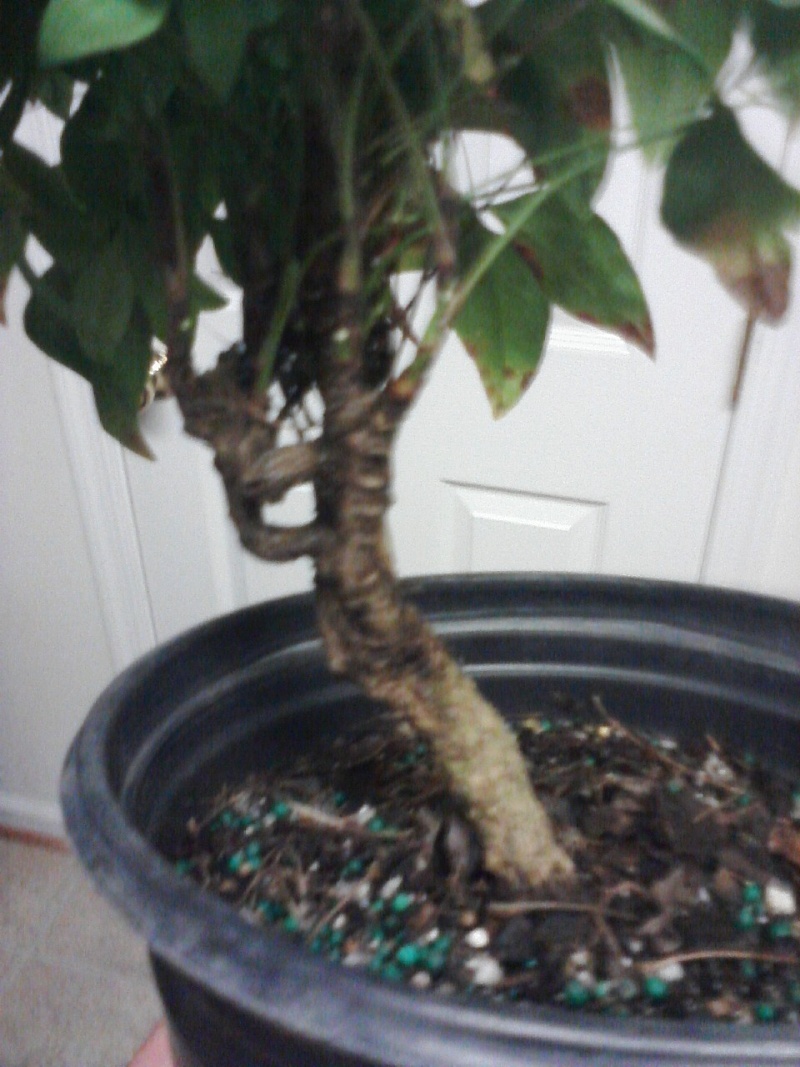 A closer look at the trunk from the front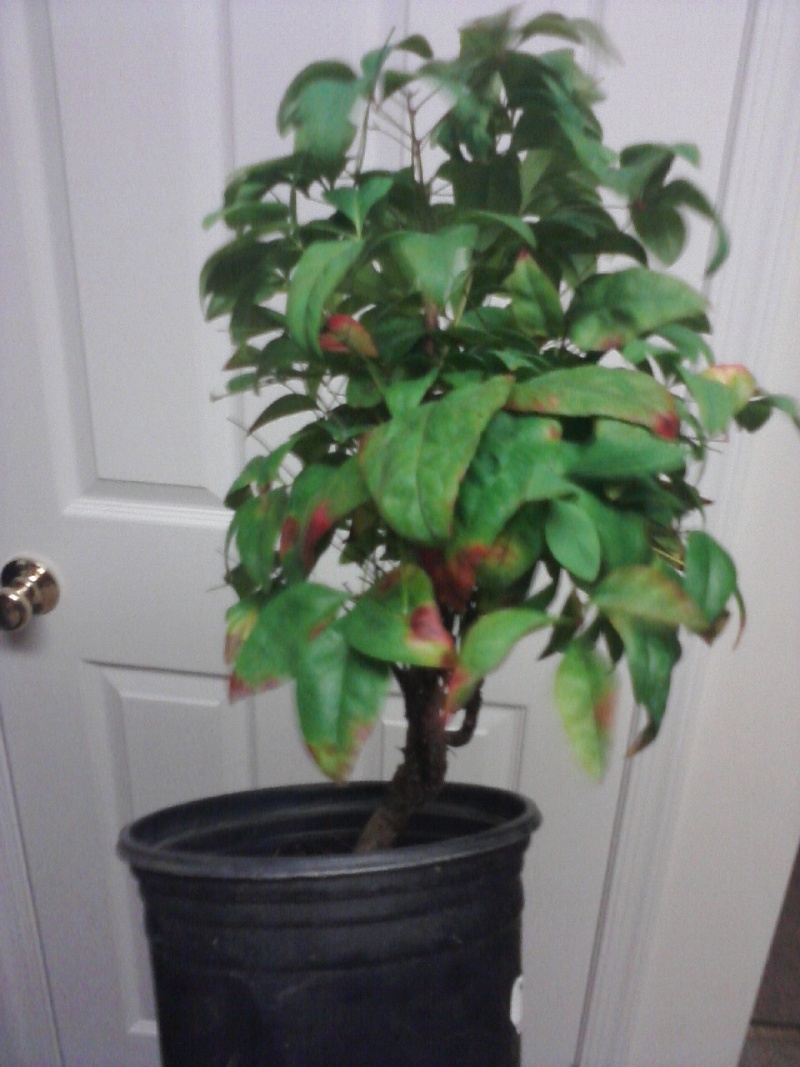 The back of the plant
A closer look of the trunk from the back.
I've never seen nandina bonsai trained into conventional tree-like shapes, because they don't grow in a conventional branching way They're usually more of an accent plant. I like them when there's a thick old trunk base with young fresh shoots growing up in a clump style.
http://www.bonsai4me.com/SpeciesGuide/Nandina.html

---
Permissions in this forum:
You
cannot
reply to topics in this forum