I was working on this Little Juniper.Just a quick tidy up when my mind wondered back to how it began.I bought it from a Garden center whilst on holiday in Wales.I was only just getting into Bonsai at this stage.I looked into my photo collection and found a few pics .The 1st being taken on a 1.3 camera none to good.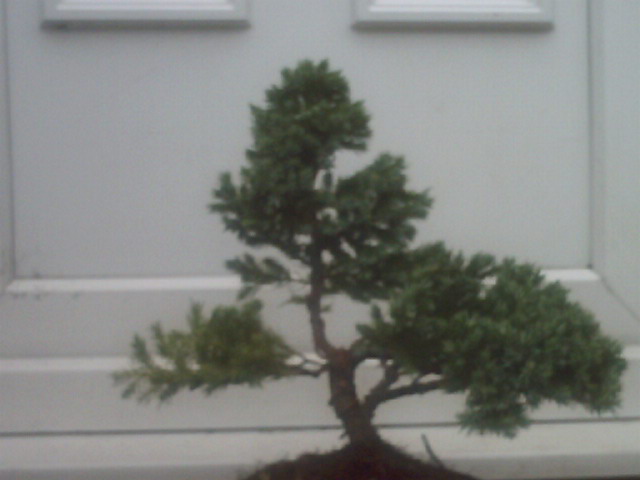 The 2nd image was my early attempt at turning this into a Bonsai.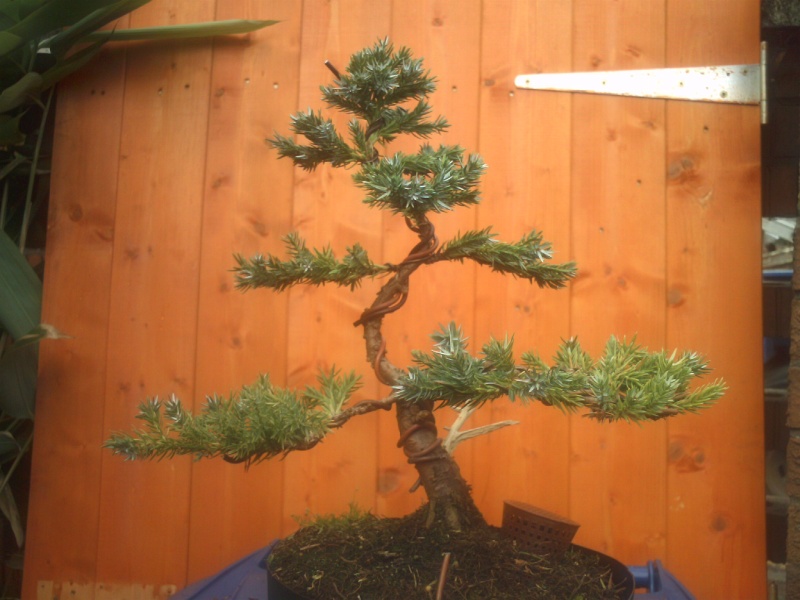 The tree was going nowhere until i found a fantastic piece of Yew dead wood whilst on a collecting trip with my good friend and mentor Tony.I decided to try my hand at a Tanuki.This is the result and the then front.
[img]
http://i44.servimg.com/u/f44/13/64/94/90/dsci0012.[url=http://www.servimg.com/image_preview.php?i=53&u=13649490]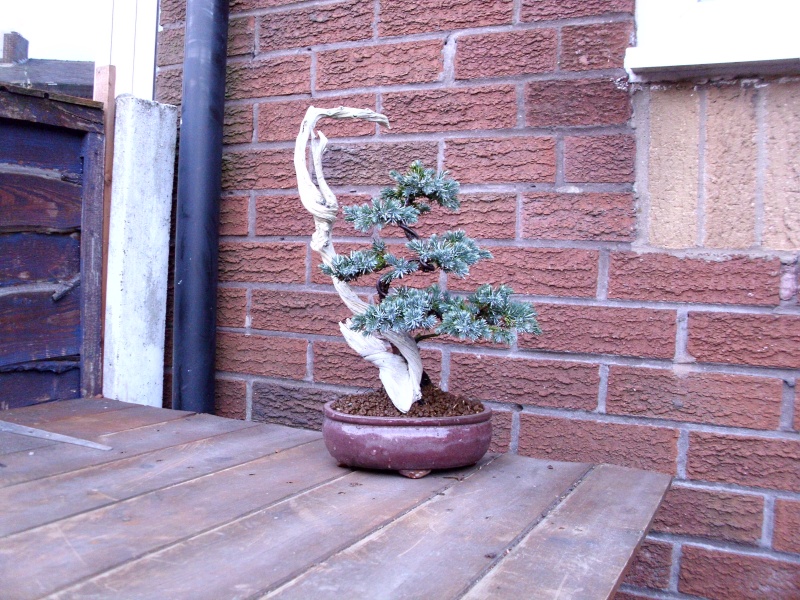 jpg[/img][/url]
I now think the reverse side is the best.And this is the tree now.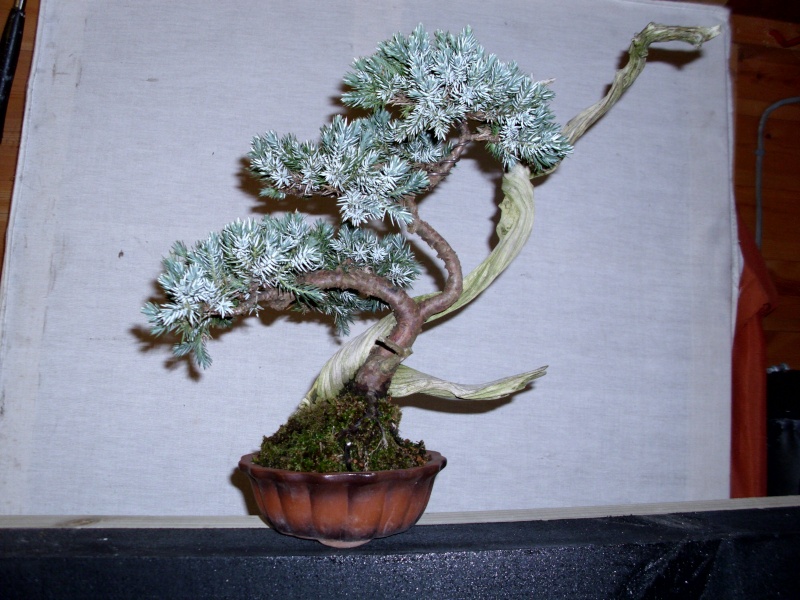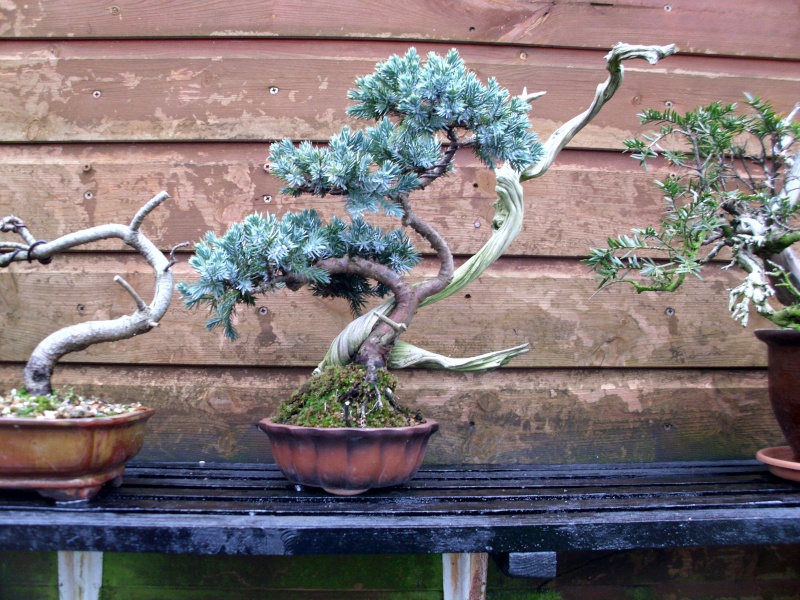 All through this trees life as a Bonsai I have considered it to be an insignificant tree.Using it to practise techniques on etc.
Suddenly it has become a very interesting little tree.Hope you like it.

Bob Brunt

Member





Dear Brunt,
Your tree is very nice.
If it would be my tree I would not design it as a Tanuki (at least with this piece of deadwood).
(Because) when I look at it, I feel the tree and dead wood moves and flows in different ways. Also your tree seems like a nice dancer but dead wood seems like a beginner in dancing. Also I feel a negative space between tree and tanuki at mid-height. I am not sure if I could explain my feelings.
Of course, this is what I feel when I look at it.

Taner

Sakaki

Member






---
Permissions in this forum:
You
cannot
reply to topics in this forum