i made two trips to a vacant lot I got permission to collect on today and here are the results...
The first three are siberian elms (branch abandonment I've heard?)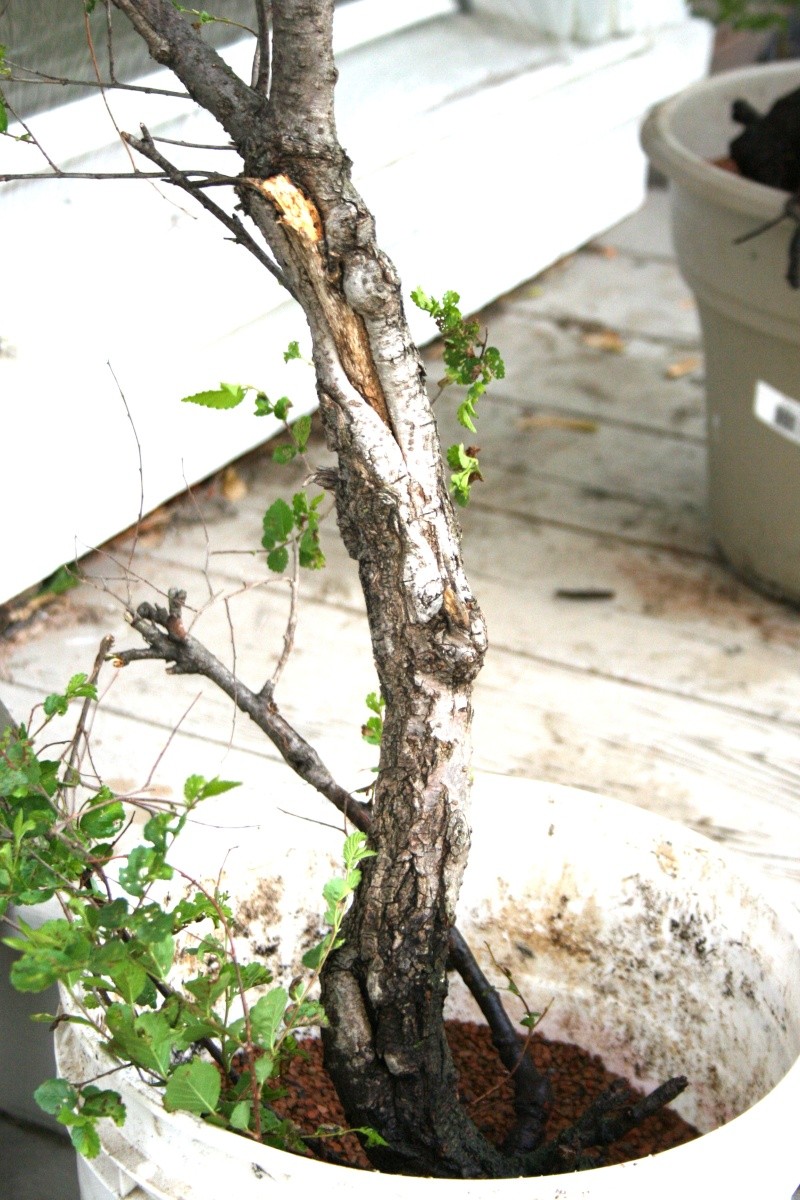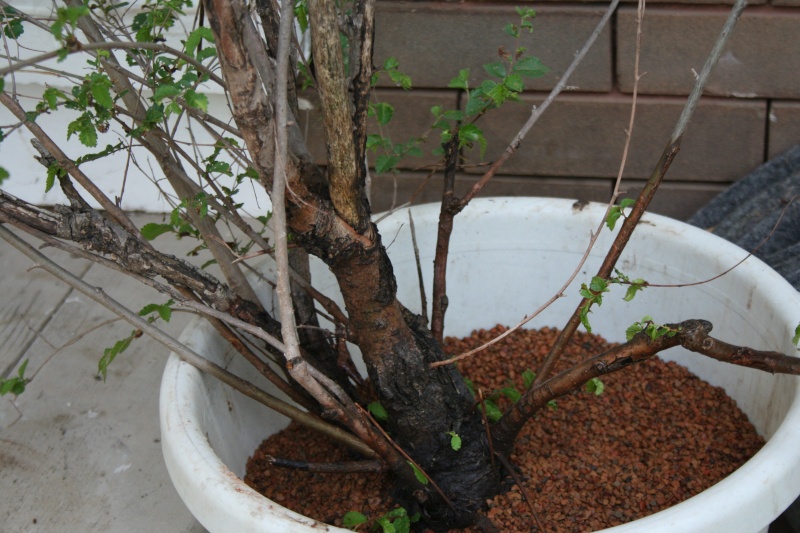 Next tree is a coral berry,
Symphoricarpos orbiculatus
. I haven't seen this used ,as it normally doesn't have a very thick trunk, so I am unsure about how well it will adapt to life in a pot but theres only one way to find out!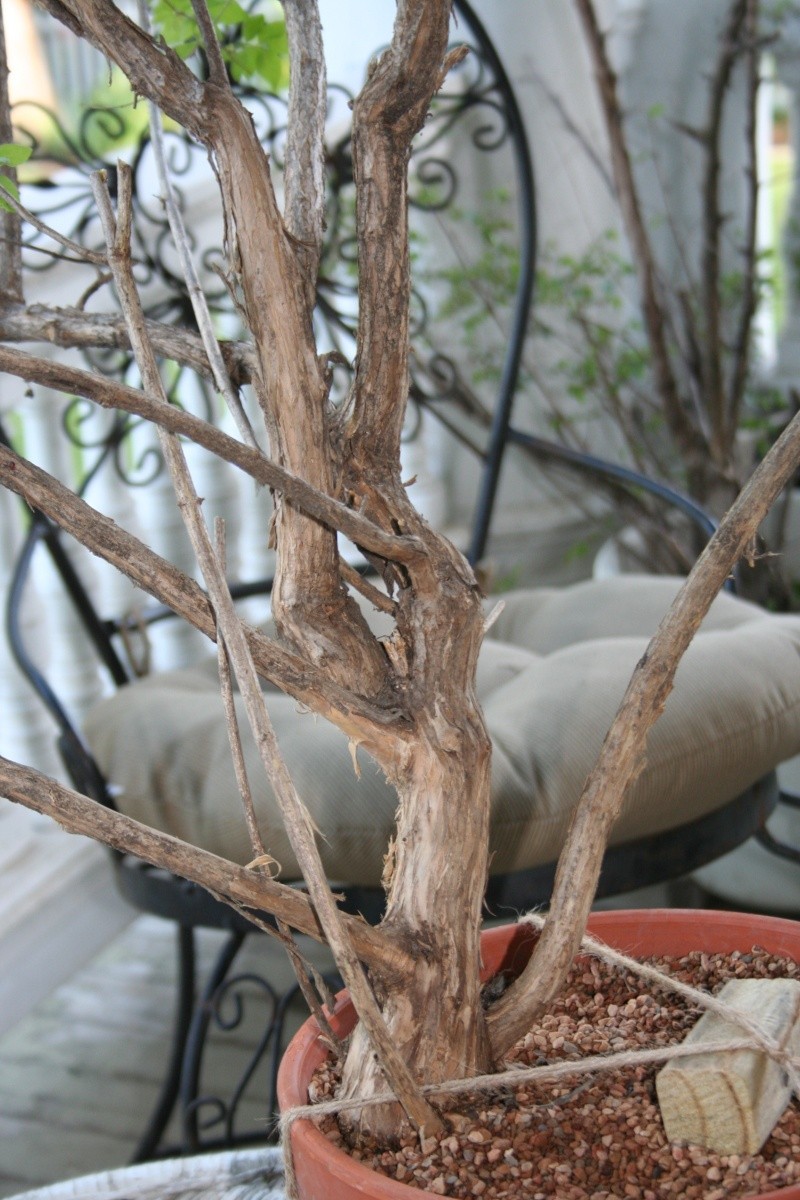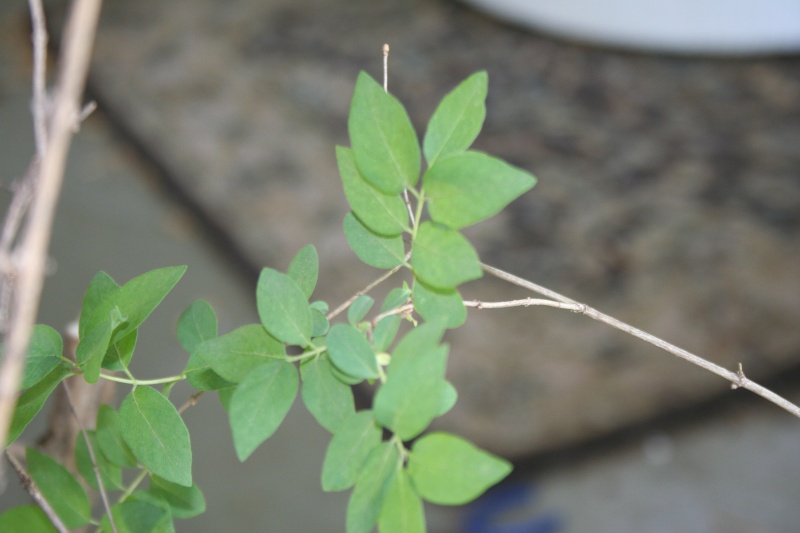 All were potted in straight turface and into the shade they went.

JPhillips

Member





Nice haul. Keep us posted.
Jerry

Jerry Meislik

Member





The last one looks like a honeysuckle (lonicera) to me, maybe Morrowii or Mackii. This is judging by the thick trunk, peeling bark, and branch growth. I have not seen coral berry in person but have a number of honeysuckle as they are invasive her and grow everywhere. Just a thought.

Todd

DreadyKGB

Member





Hey Todd,

I'm torn as to whether or not it's a honeysuckle or coralberry, both grow here and are both in the same family. The leaves seem too rough to be coralberry so maybe honeysuckle really is what I'm dealing with. Either way I expect them to have similar growth habits. I left a lot of branches on(each with one set of leaves) because I wasn't sure how well they back bud. Thanks for your input!

-Jake Phillips

JPhillips

Member





Jake,
I would be pretty sure it is a honeysuckle(look around where you collected it and see which is growing in that area honeysuckle should be blooming now)as I mentioned I have quite a few. I found that on younger (1-2 year) growth they will only bud where there was a leaf node but on older wood (4+ years) they will bud all over. The trunk will produce abundant clusters of buds once it is established, within a few months. They are profuse growers and a decent primary branch structure can be created within 1-2 seasons. I also repot every year due to the fast growth. Give it a good sized pot and once it begins producing new growth cut off all the long straight canes it will bud out for sure where ever you cut off a branch, choose one shoot and gently wire the new green growth before it hardens off. I noticed that if you cut the terminal bud the internodes will lengthen greatly on young growth, so leave the branches long until they have fully hardened. They can take a beating, good luck.

Todd

DreadyKGB

Member






---
Permissions in this forum:
You
cannot
reply to topics in this forum