Here is the Vitis that I collected yesterday. You can see where the city came in with a chain saw so it looks like Ill get to try my hand at carving.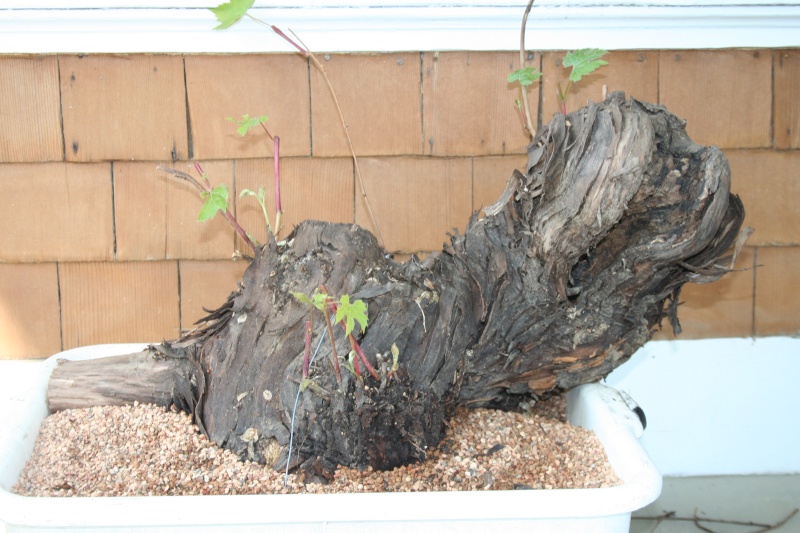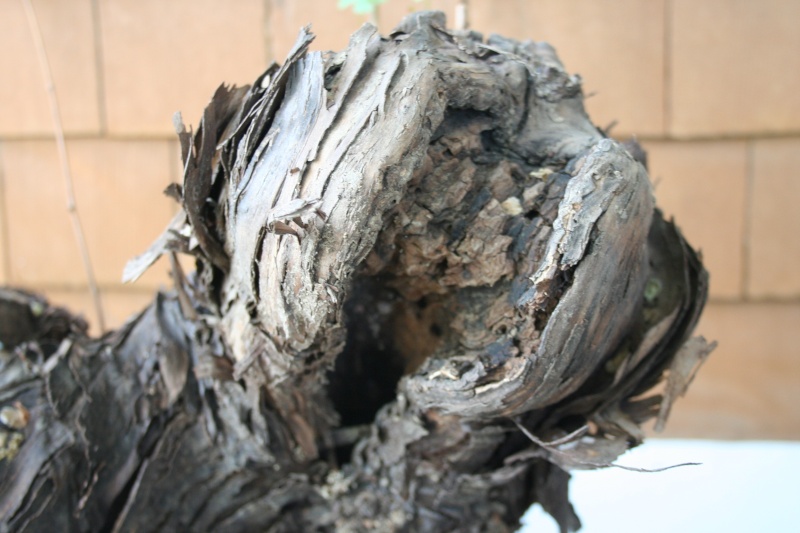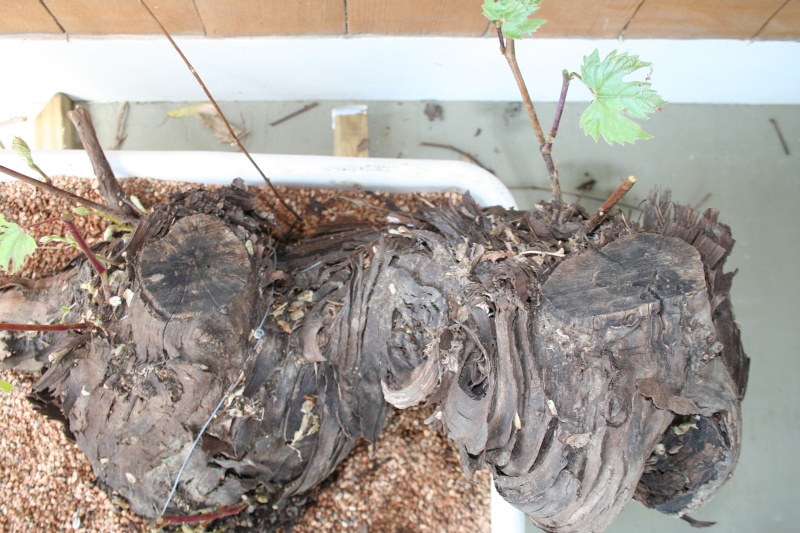 The plan ,as of now, is to let it rest for a year or two and then plant it a little more upright so that I will eventually have somewhat of a slanting/weeping style.
Thanks to all of those who responded to my question about wether or now they transplanted well, I followed your advice (rooting hormone, turface, one leaf per shoot, etc.) so if it dies I'm sending the stump to your front door

-Jake Phillips

JPhillips

Member





Dont send it to me Jake, I didnt even know about this one. Besides, I just got a cord of firewood !!



lordy

Member





Damn.Never knew that grapes can suit bonsai.
I'm probably gonna "steal" some plants from my dad's stock of this year.He has something around 600 vitis which he and me will plant this year.
Thanks.

Nemphis

Member





It would appear that one would have to try pretty hard to NOT get a grape to root, it has only been a week and this guy is pushing buds everywhere. Anyone know if now would be the time to give it more sun or let it rest in the shade a little longer? When would be a good time to start feeding as any roots are going to be young and fragile?

Thanks for any input,
Jake Phillips

JPhillips

Member





Hi Philips,

I think this is a part of root of vitis. am I right?
In my region (where there are a lot of vineyards), sprouts from exposed roots of vitis tend to mildew when stays in shadow for a long time (especially under humid conditions).
I do not have an opinion about conditions of your region, however it is my opinion that you should condition it to partial sunlight depending on the conditions of roots and sprouts (and also your climate conditions).
Is it possible for you to upload new pics of it?

Thanks
Taner

Sakaki

Member





Hey Taner,
Here it is today...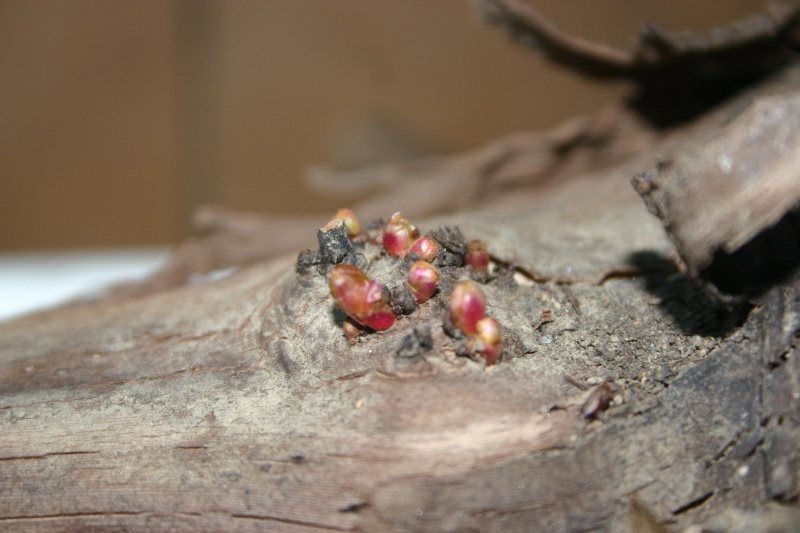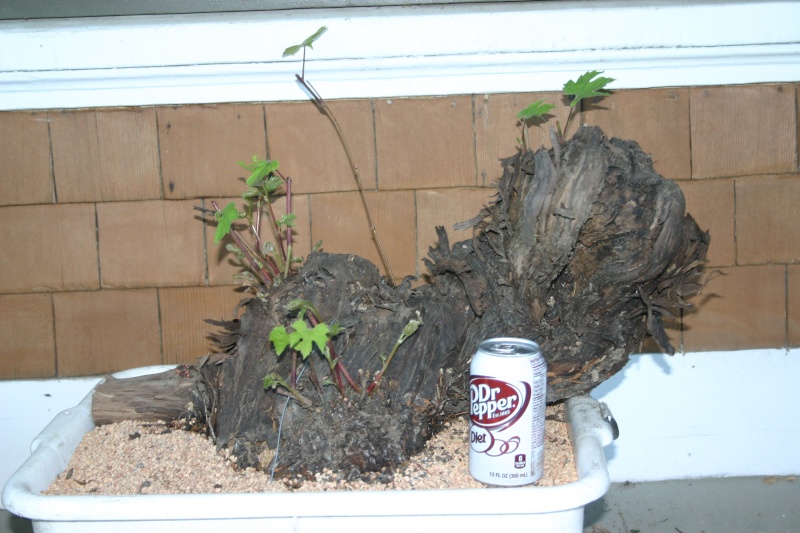 It is planted pretty much the same way it was in the ground so I'm not sure if it is part of a a root or not. This is a native species to my area that grows just about everywhere but they are usually really straight and long with no taper or interest. I agree that I should condition it to more sun in the near future, here in Nebraska we have summers with temps over 100 and winters far below zero so anything growing here has to be pretty tough.

JPhillips

Member





Hello all,
Heres a little update on my Vitis.
At my club meeting, some of the senior members identified some large areas of rot. So away went the cool flakey bark and now the job is to find and destroy any rotten wood. Pictures will be up soon!

JPhillips

Member






---
Permissions in this forum:
You
cannot
reply to topics in this forum