I have a question to make a tree show ready. What is the most beautiful, the soil with moss or a layer of fine akdama.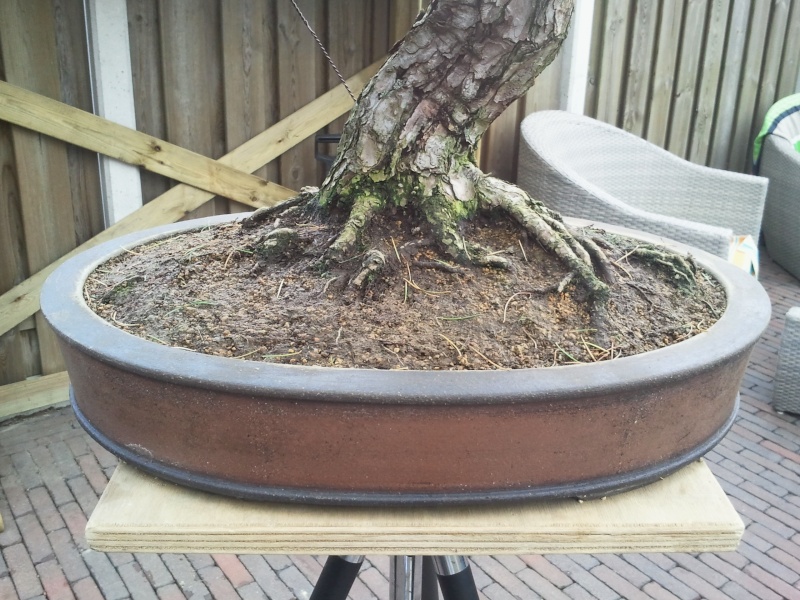 jeffrey

Member





It is a matter of personal preference, I suspect. There may be an occasional time when the species of tree matters -- trees that grow naturally in arid lands may do better with the "sandy" look.

I tend toward moss, and not necessarily a solid carpet of moss. The problem with moss -- especially when your soil is as hard-looking as yours appears to be -- is that you have to lay the moss several weeks beforehand so it looks established.
_________________
Jim Lewis - lewisjk@windstream.net - Western NC - People, when Columbus discovered this country, it was plumb full of nuts and berries. And I'm right here to tell you the berries are just about all gone. Uncle Dave Macon, old-time country musician

JimLewis

Member





It also depends on the custom or rules of the particular show. At the high-falutin regional or national shows, you are usually expected to use moss. The local club shows have more leeway.
For those of us who live in the North and grow both tropicals & temperate trees, it is almost impossible to establish moss on most bonsai for any length of time. It certainly doesn't survive indoors over the winter, and in our dry summers, it doesn't survive outdoors in the sun in a bonsai pot. We have to apply it at the last minute. When moss is not available or practical, I use a top dressing of dark colored mame soil.
Iris

bonsaisr

Member





---
Permissions in this forum:
You
cannot
reply to topics in this forum