As I gently wind my way through the north west of somewhere called England en route to Mr Tickle's this weekend, I have decided to do some bonsai touring. My first stopover was with the good people of the Wirral bonsai society tonight, and as usual it lived up to its billing as the friendliest bonsai society in the known universe. And equally as usual there were some exceptionally good trees on display. The chaps were preparing for their annual show in August (a must-see if you can make it but no doubt there'll be a formal announcement in due course) and trees of all sizes were being put on stands, reorganised, whipped back off stands and others substituted. For me the highlight was the number of fuchsias on show. Having been disappointed previously by bonsai fuchsias because of spindliness of trunks, it was something of an eye-opener to see thick trunked specimens such as these. They were all Shohin size and the proportion of trunk, branch and leaf-size seemed good to me. Here are a few examples of these, and other trees, on show during the evening.
Two contenders for the august show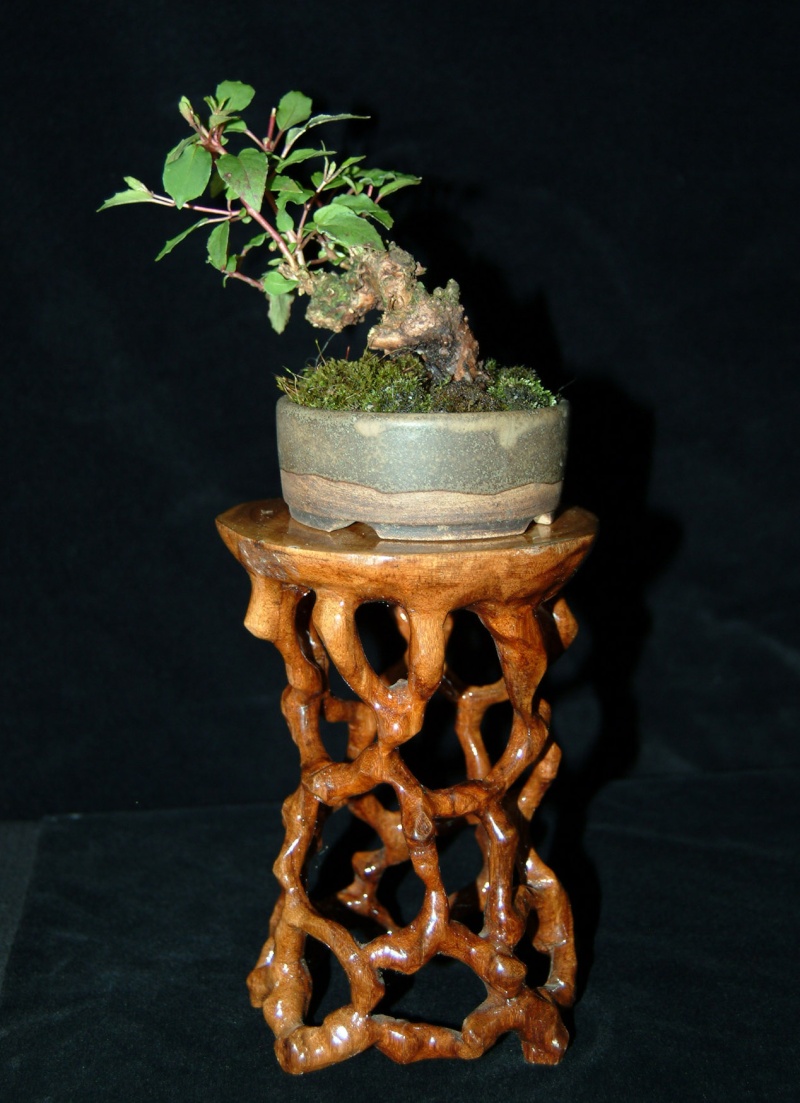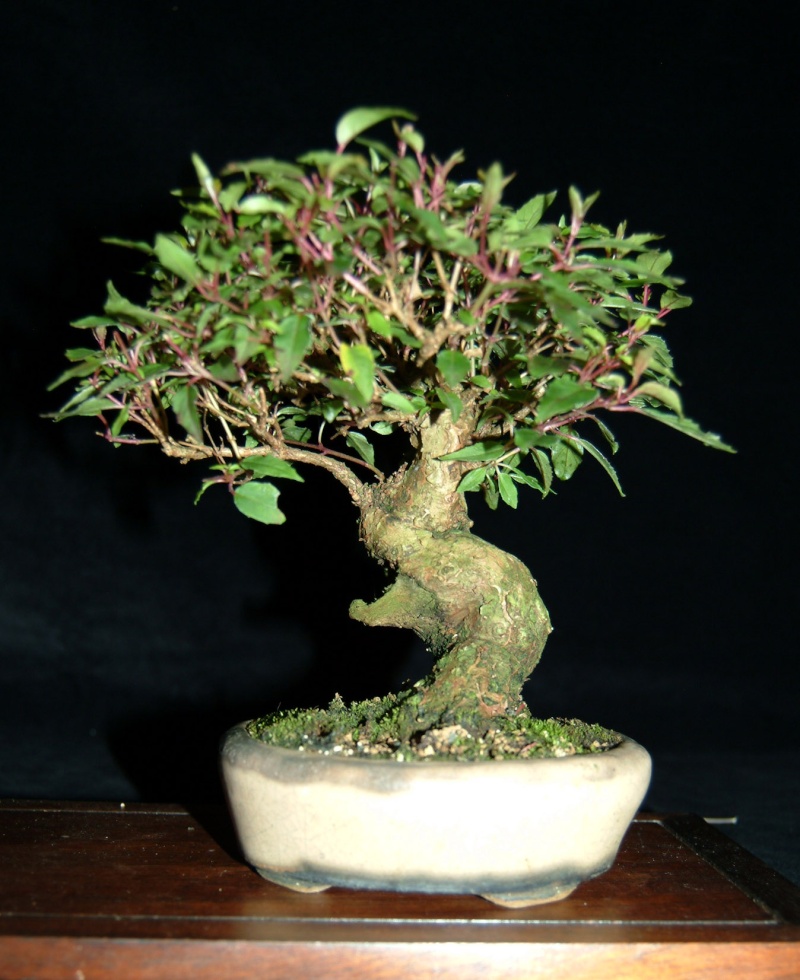 Just now in the loving hands of Andy but serious potential for future shows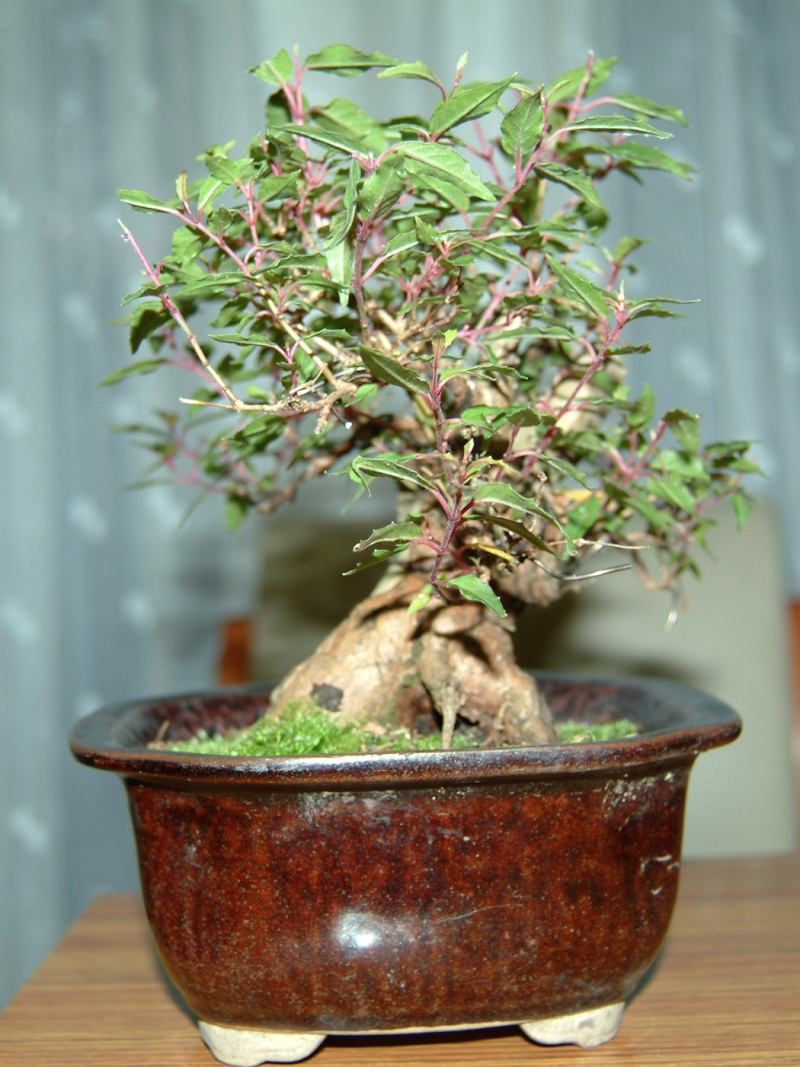 Les's Shohin composition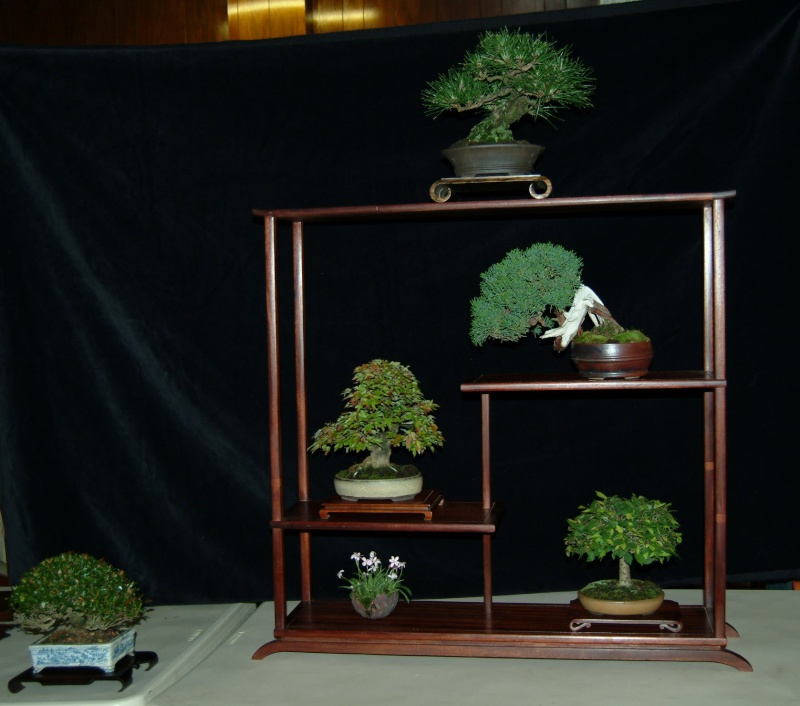 Lee being meticulous with his two-trunked Juniper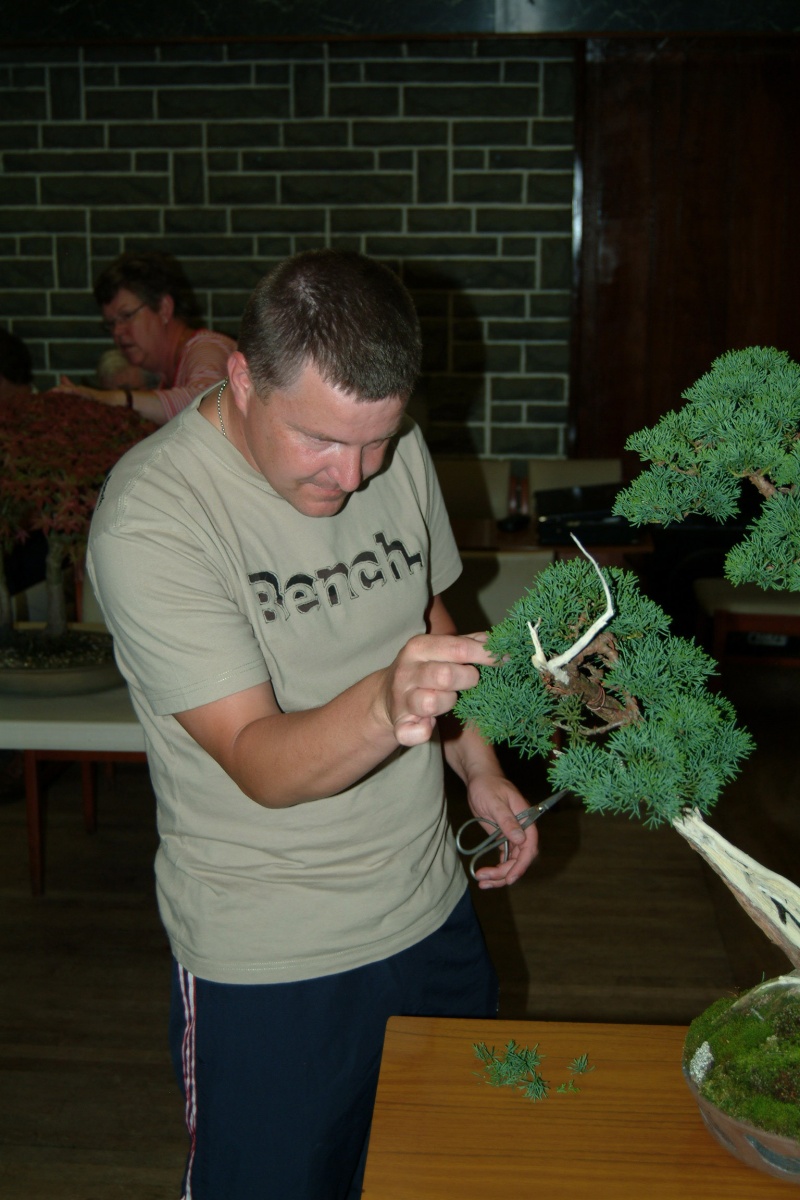 Close up of the dead wood on the trunks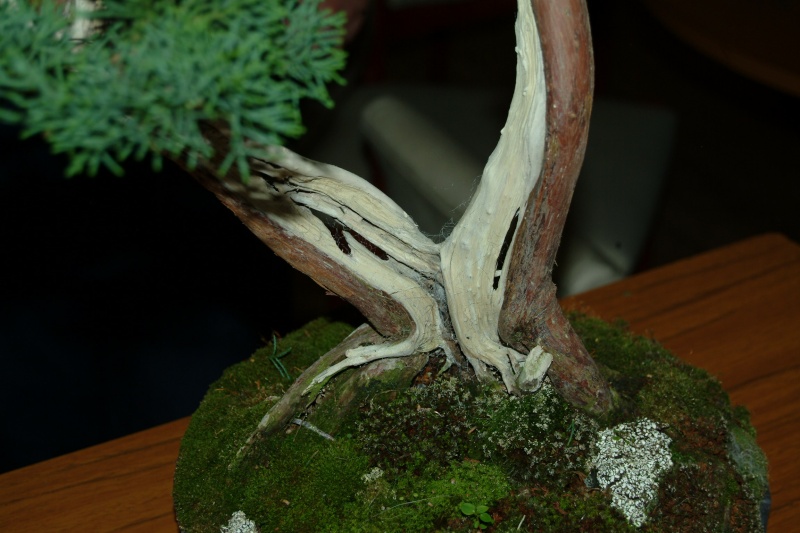 I didn't get a decent shot of the full tree as it was constantly surrounded by admirers. Perhaps someone could post one as it is a tremendous tree and one which Lee has improved beyond recognition.
I enjoyed the night so much they even managed to extract a membership fee off me. The Wirrald Tour continues tomorrow and involves seeing the Potential in Potentilla with Ian and a tour of Les's Nurse-ery, with a trip to see some big trees at Ness Botanical Gardens in between.
I quite like this England place. All I need to do now is find out what it was that happened there in 1966. Funny how no-one ever mentions it!


fiona

Member





Cheers Fiona,it was nice to see you down here,i'll get a full progression series of photo's of the juniper up over the weekend,hope the huskies get you home ok


Lee Kennedy

Member






---
Permissions in this forum:
You
cannot
reply to topics in this forum