I'm not trying to be impatient but whilst i'm waiting for some seeds and pots to come so i can start bonsai from scratch I do have this little money tree it's alive just just wondering if i can do ne thing. If you notice there is a second one growng seperate on the right could i turn this into a Bonsai tree Thanks

Im just going to look how to insert the image lol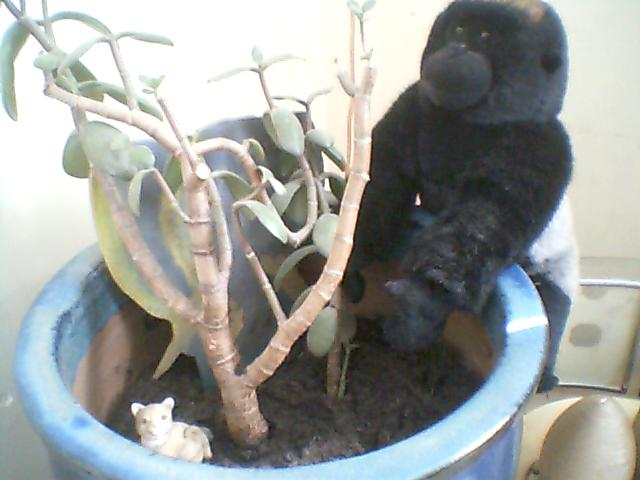 Again, if you're prepared to wait a long(ish) time for it to be anything. See my e.mail to you for better suggestions.
Like the monkey. There's a lot of those on this forum I've noticed! They all seem to be called Simon or Andy.


fiona

Member





i canrt find an email lol just ones telling me peple have replied in the forum and welcoming me to the forum lol
The address was the one under your avatar. Please chek it's the correct address and I'll resend.

fiona

Member





I found it thanks verry much ill have a further look into all that is there any chance growing this money plant though if i can get to the routes and how would i replant lol im a bot ancored neer homw witch is a bit unfortunate and the dvla has sent me my aplication back for my privisional they rejected me llol
Your best bet would be to ask at your local Chinese chippy. They always seem to have monstrously large/healthy money trees in the window.


Harleyrider

Member






---
Permissions in this forum:
You
cannot
reply to topics in this forum