1、The fair price highest Lingbi stone appeared.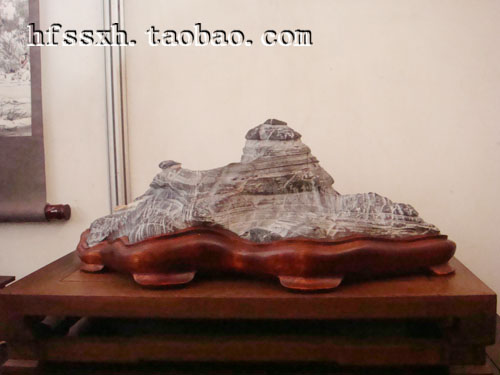 2、Lingbi hill stone long high width 304024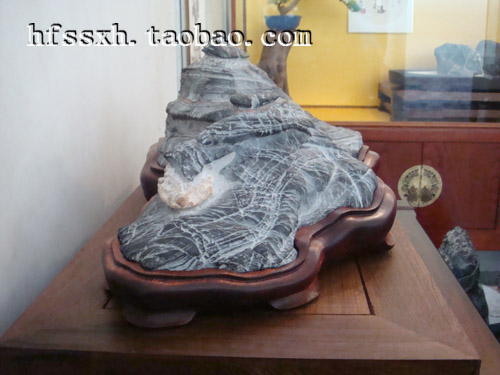 3、stone, stone mountain type, element has a secondary, two peaks, and connected. The trend of flat and smooth, the peak is steep.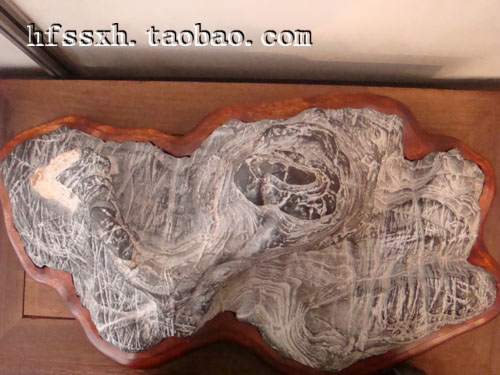 4、Yin and yang symbol image at will, in the second peak has a white quartz, as leading, along the water flow to the peak. A dragon dragon squat in double peak, meaning. The last piece of Lingbi stone with a median of 5the highest bid.
Enhance the quality of ornamental stone, stone products stone instruments -- experts to exchange learning 13866195959 http: / / hfssxh.taobao.com

bhswjww

Member





Hi Wang, nice pictures!
Daiza thick in Modern Chinese style?
because no fancy detailed carving?
thick because mountain needs stabilizing,
or just thick in Japanese style?
do you think stone displayed backwards?
Front facing back wall...

nice solid display table, little tight for stone?
Thank You for sharing...

Where was fair? stones only? or bonsai also?
how many stones displayed...

Last edited by stonener on Sat Apr 07, 2012 8:04 am; edited 1 time in total (Reason for editing : add)
Hi Joseph... It is best to understand suiseki & shangshi as separate categories. While this Lingbi stone's seat is very nicely fitted, it should not be called a daiza (Japanese term) unless you think this limestone resembles Japanese limestone in shape, surface, aging practice et al. & is mounted to emulate suiseki. Traditional Japanese limestone suiseki (Furuya-ishi & Seigaku-ishi) do have seats that harken to Chinese-style appreciation (Jesus Quintas refers to them as in "Chinese platform style"), but they are typically more decorative in profile (often with multiple narrow inner walls & a symmetrically convex outer wall) and typically display cloud-patterned feet.

Regarding the front of the stone, Wang Jun's choice seems clear & best. The major peak arises more from the rear of the stone at a steeper angle than from his chosen front & its tip leans toward the viewer, which is very inviting. If seen from the side against the wall, the major peak would rise more sharply from the stone's base & lean away from the viewer. We would be left wondering the sub elevations behind the stone if its major peak's more gentle slope was disguised from the front.

I like Wang Jun's choice of positioning the major cove on the stone squarely across its front to invite the viewer's gaze. If judged solely by the stone's ridge-line, another front could also be chosen. I prefer Wang Jun's choice.

Chris Cochrane

Member





Thank Chris for shedding light,
exactly...


---
Permissions in this forum:
You
cannot
reply to topics in this forum