I doubt there is a way to win the battle but I will ask you all before discarding the tree...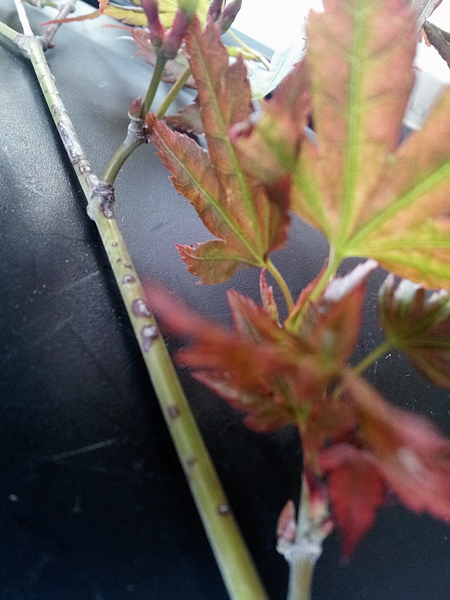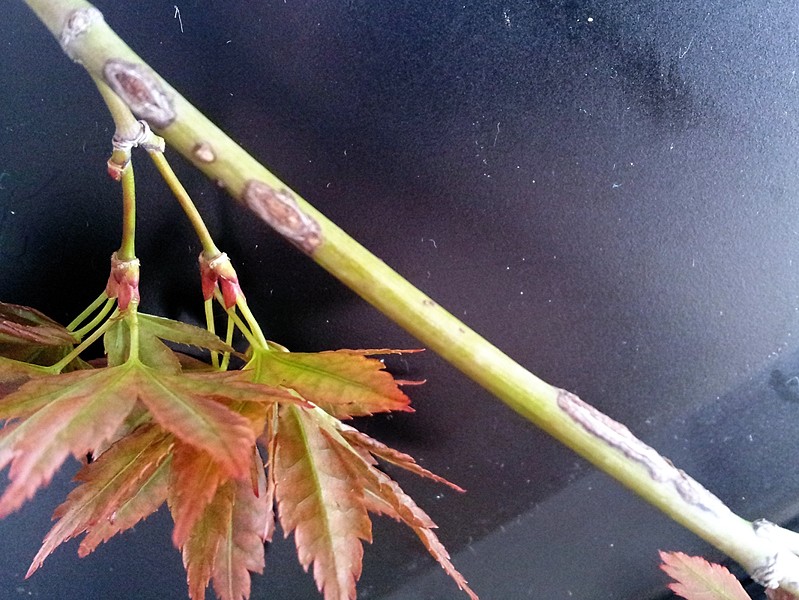 Cheers
Marcin
When I saw the damage I though slugs or snails, but we can't grow Japanese Maples in our climate.

Billy M. Rhodes

Member





Billy
I have this repeating scar on ONE branch of a Japanese Maple of mine, It was there when I bought the tree last fall does this look like the trail left by a slug or snail to you? Its very regular which makes me thing its a feeding animal rather than a bacteria like the above Maple.


drgonzo

Member





Thanks Garry for the link, ye Pseudonomas is probably the case here although I didn't notice any symptoms on the foliage
I am trying to save this plant after getting it from one of the nurseries free of charge early last year. After proper inspection I realised why was it free-fungal/bacterial infection on the trunk and branches. Repotted to free draining, gritty soil it was doing just fine, foliage was healthy all season, no scorching, die back or yellowing. I only did two treatments with copper-based fungicides, last year after leaf drop and this year before buds were swelling. I sprayed it also with lime sulphur in the winter. Well it seems like the disease is progressing anyway. Is it safe to use copper when the tree is actively growing?
I'm slowly getting to the point that it is probably not worth the hassle, plus the other trees in my garden might get infected by this cr...
Anyone from the northern Europe experienced in treating cankers caused by pseudomonas syringae on japanese maples?
Regards
Marcin


I also found this article. I had this problem last year but lost a good 6 one year old trees before I realized what the problem was.
http://ofbonsai.org/species-specific/deciduous/pseudomonas-syringae-read-this-if-you-grow-japanese-maplehttp://ofbonsai.org/species-specific/deciduous/pseudomonas-syringae-read-this-if-you-grow-japanese-maple

wmb13

Member





---
Permissions in this forum:
You
cannot
reply to topics in this forum