pulled this hinoki cypress out of the bone yard of a locate garden center. They basically gave it to me. It is 50 inches from soil to tip and about 10 inches in circumference at its base. The foliage is very sparse with numerous bits of dead foliage. I figured I would try to save the tree and at least nurse it back to a more vigorous state. It it turned into decent bonsai material later then so much the better. The soil is very hard and clay like and it is balled and burlapped. Should I plant it in the ground or should I put in a box with a well draining bonsai mix?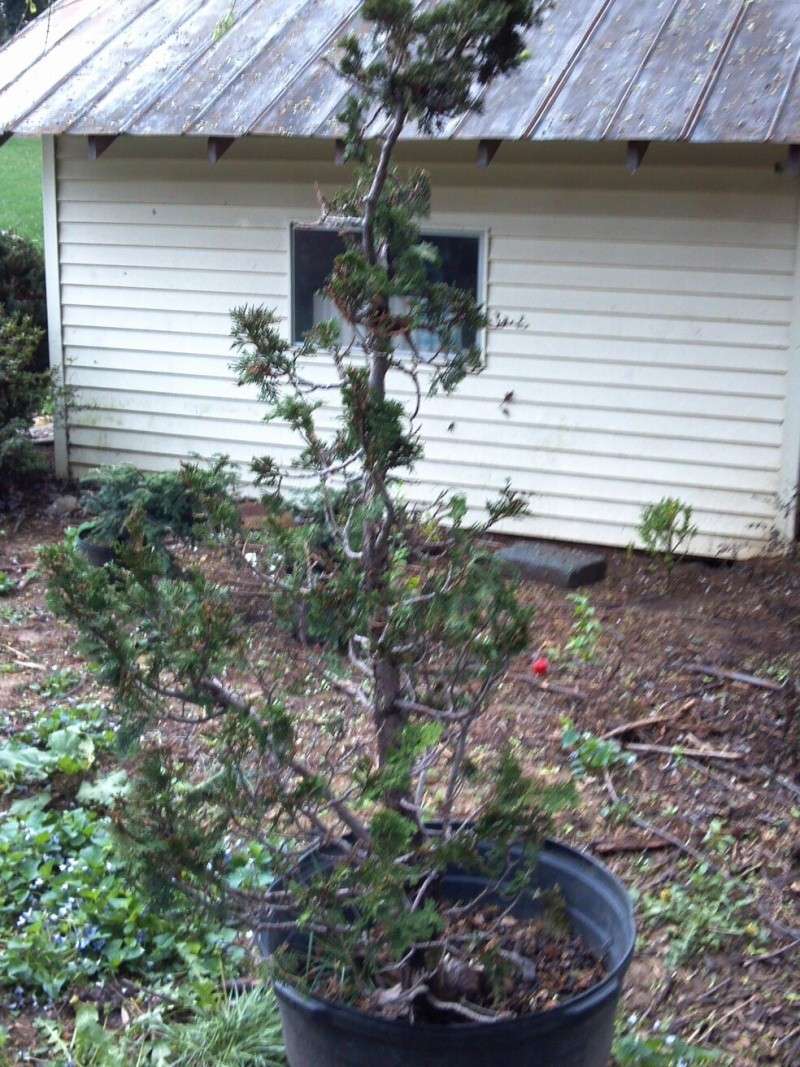 _________________
Jim Lewis - lewisjk@windstream.net - Western NC - People, when Columbus discovered this country, it was plumb full of nuts and berries. And I'm right here to tell you the berries are just about all gone. Uncle Dave Macon, old-time country musician

JimLewis

Member





Thank you Jim. That's what I'll do. Appreciate the help.
I agree however I have has little to no success getting these to back bud.
Based on everything I have read I would agree I cannot count on it backbudding. I fully realize this tree may turn out to be a complete non-starter but since they were practically paying me to take it off their hands I figured I would see what I could do with it. I have already learned a great deal by studying up on the tree so I'd say it has already been of value to me.

---
Permissions in this forum:
You
cannot
reply to topics in this forum