I visited my doctor's office on Friday, 3/16/2012, and the owner of the building had been doing some landscaping. He put down some what we call egg rock around the new plants. They are naturally tumbled river stones about the size and shape of a hens egg, but right by the sidewalk were two larger stones. One of them came home with me. The first photo shows the stone with a tape measure to get an idea of size and the second is without the tape, it is clearly a type of sedimentary rock. (With apologies to my international friends the tape measure is in inches.) The bottom is uncut and almost flat.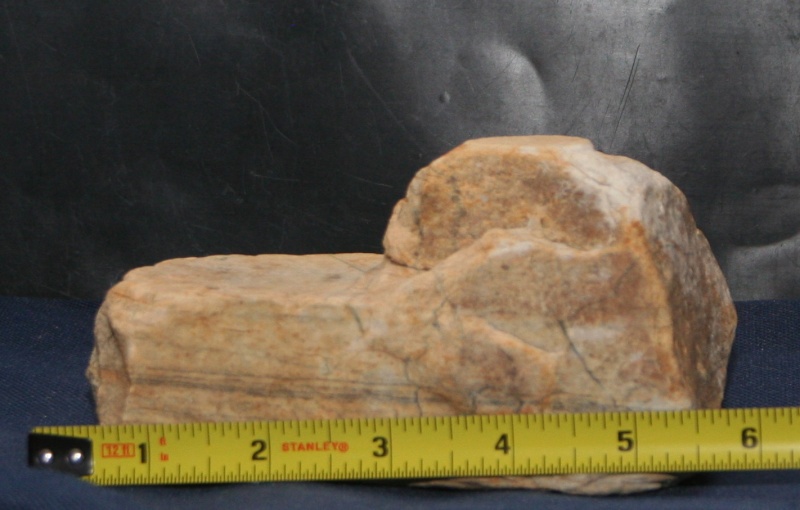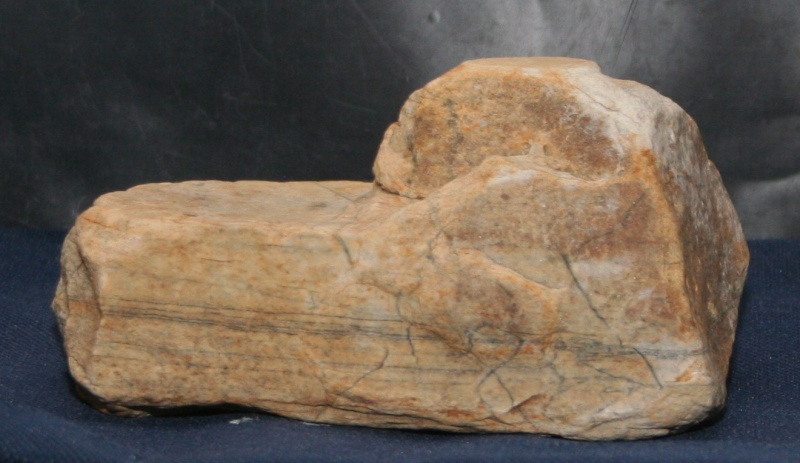 Billy M. Rhodes

Member





I collected about 500 lbs. of this type of rock out of a creek bed in Atlanta today... I'm dying. On the way out I collected a nice hornbeam stump, perfect with nice taper. It was a productive day and my body is not happy about it...
Hello Billy,
It looks like a plateau stone or a sleeping bird.
Maybe it is worth to clean the crushed parts.
Sunip

Hi Billy

Nice to see a stone you collected. It is without doubt a plateustone, and it looks hard.
I can, from the photo, though it is clear, not see if it is an old stone in the shape. Or newly broken. what do you think?

Kind regards yvonne
Yvonne ; I don't think it is newly broken, all the edges are smooth.

Sunip: Please explain "Cleaning the crushed parts" I brushed with a tooth brush but nothing came off.

Billy M. Rhodes

Member





Hello Billy,
These parts specially the right arrow looks crushed and some more brushing
and placing it outside in sun and rain could darken the area.
When no dust is showing anymore, just continuing brushing from time to time, but this is something you will know already.
I see only a picture ofcours.
Sunip


So, the white area is not a different material it is just the same material that has been damaged. The area is really a much lighter

Billy M. Rhodes

Member





Hi Billy

It is possible to remove the crused part on the side of stone...
I have stones in my garden with areaproblems. I found it is VERY usefull to have a piece of blue jeans in my pocket, ready to rub the stones. I spend a few minutes inbetween, and problems dissapear visible.
A brush is not something I will recommend, as it will keep the stone rough, the blue jeans is really nice, it removes the rough, and give "indor" yoseki at the same time.
I have tried other kinds of cotton, and this is the one that works.

Kind regards Yvonne
Thanks Yvonne, I will get some material or rub it against my leg since I usually wear blue jeans.

Billy M. Rhodes

Member





HI Billy
This is how I found out jeans was perfect to use..
It cost me a pair of welfitted jeans....do your self a favour, and find a secondhandpair

Kind regards Yvonne

---
Permissions in this forum:
You
cannot
reply to topics in this forum