I have been going over the posts from all over this website, and might I say I have learnt a lot. I have also been over 'Bonsai Basics A Step-by-Step...' (Great book) but I have yet to find a solution to my dilemma. I have found a small conifer (hemlock again) and am wondering how to keep it short - while keeping it in the ground to grow the trunk-. The big problem is that with hemlock, is that they shoot up and only keep foliage on the top 1/6th of the tree. I have tried trunk chopping before but have garnered no results. Dead tree. Any thoughts, advice, answers to life the universe and everything?
(Before)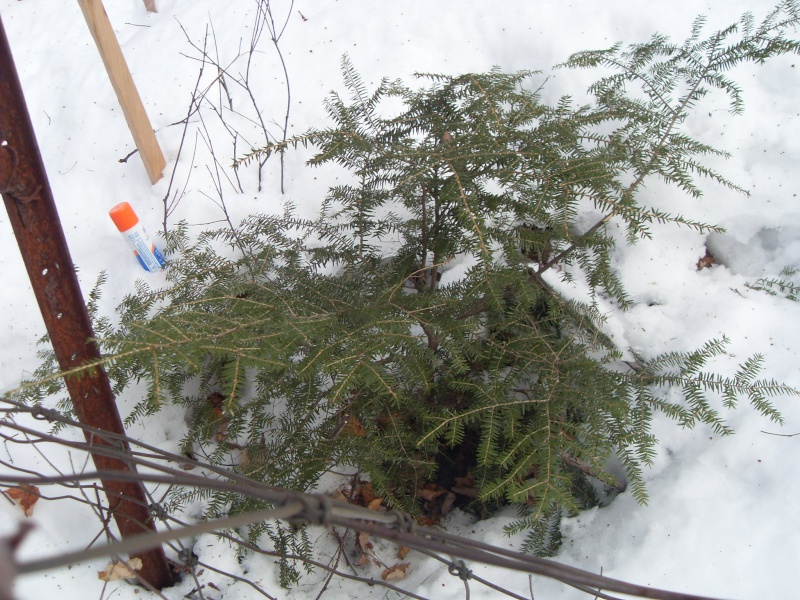 (After some Trimming, should i be doing more?)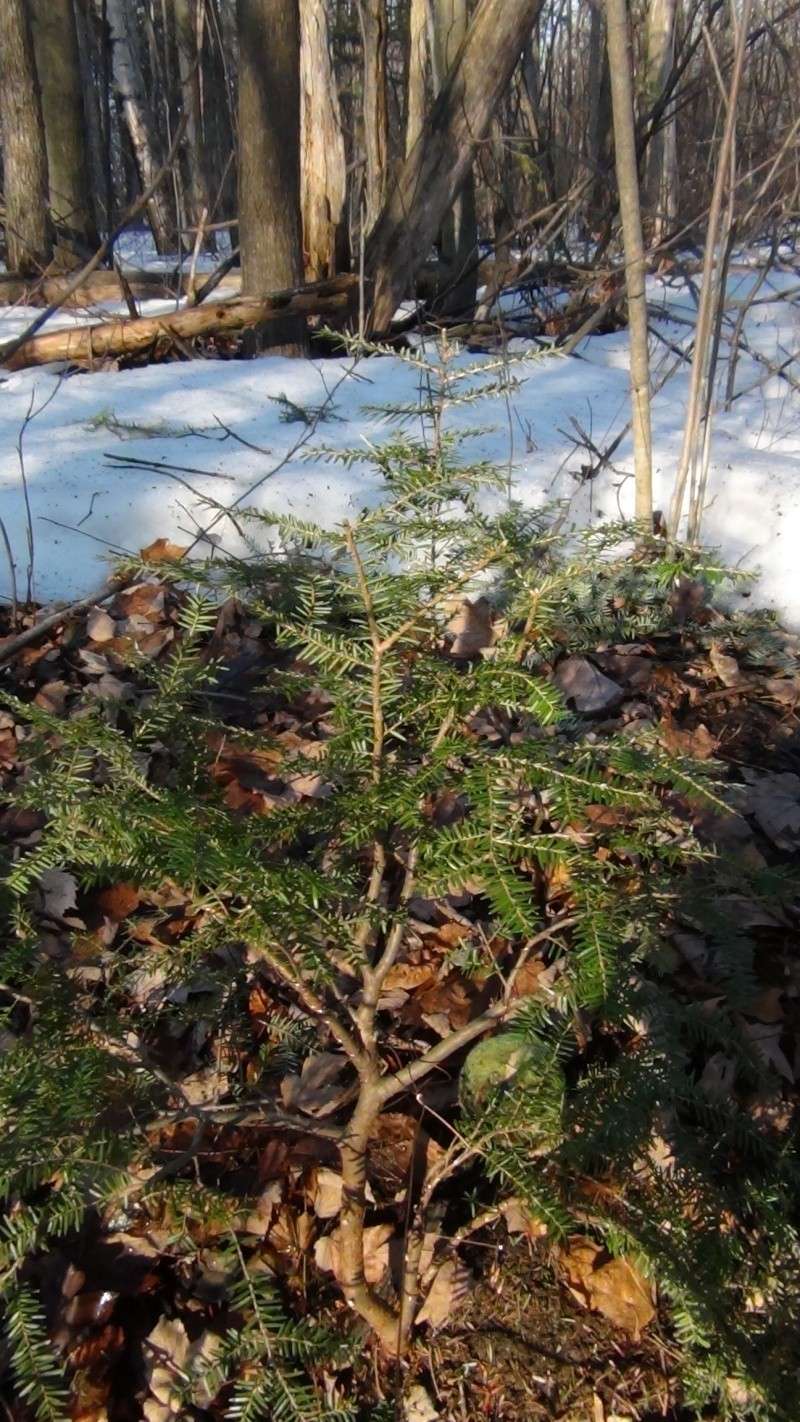 --Tennis ball for size, behind on the left.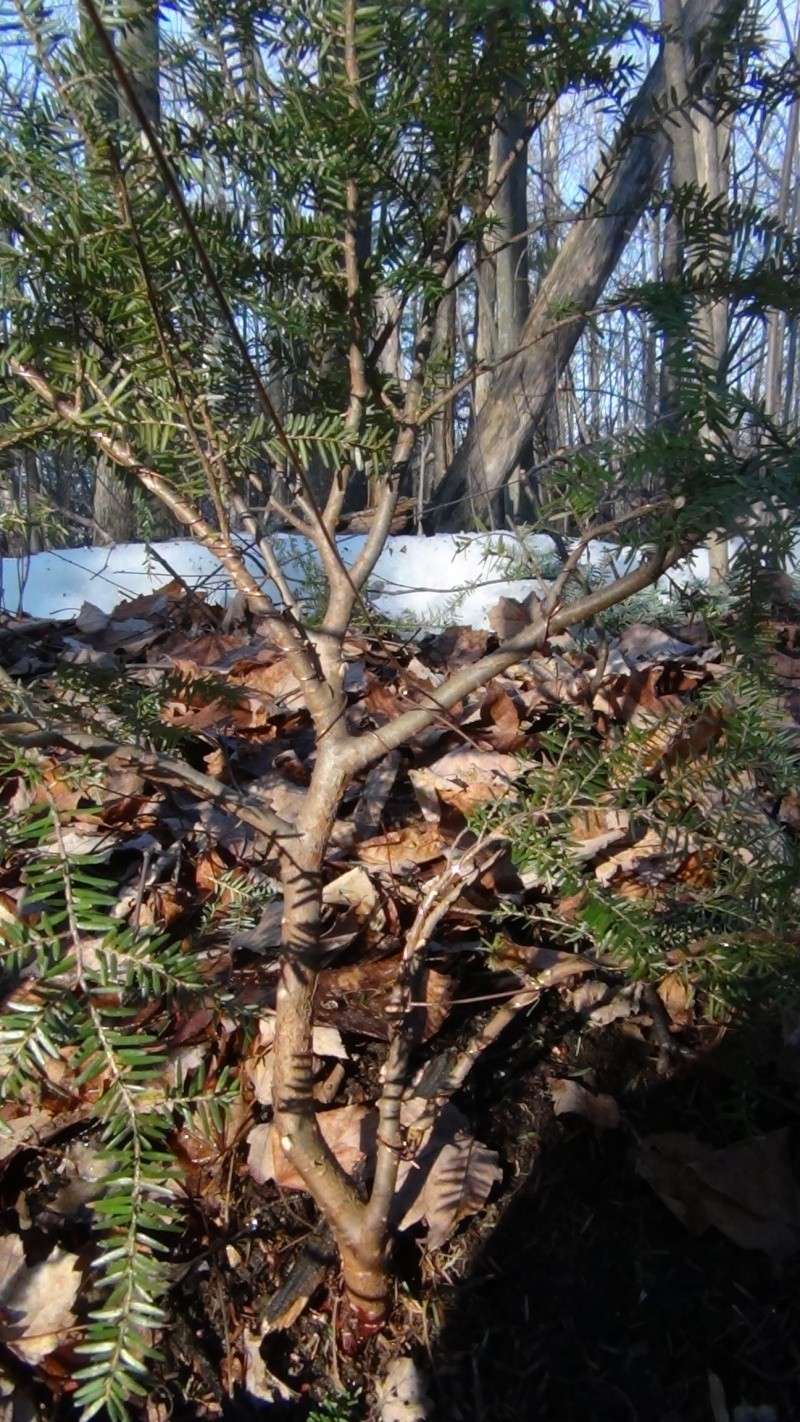 I also gave wiring my first shot here, a bit tricky, and cold hands didnt help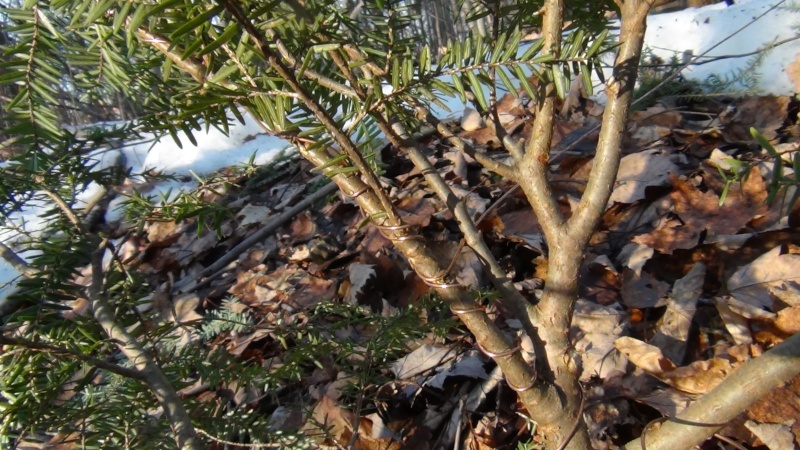 This is my main concern, loosing a tree due to tree puberty.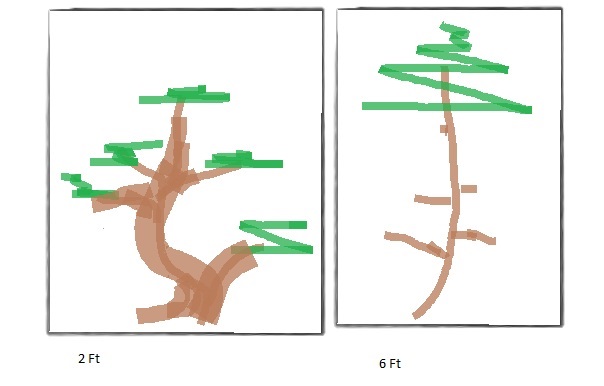 Now I know that there arent to many working with Hemlock ( t. canadensis), but any advice would be more than usefull.
Thanks, TyGuy
Is it a matter of cuttinng the tap root and keeping it in the ground? Removing some of the root mass? Or a heavy chop leaving only 2/3 ?

Update: Removed the wire on some of the smaller branches. They were getting burnt by the wire.
I have an outline like this can be useful for you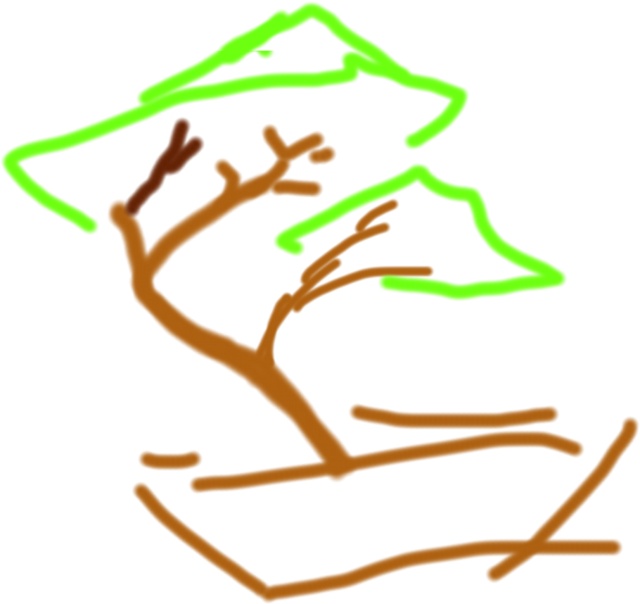 tap pi lu

Member





They were getting burnt by the wire.

What?
_________________
Jim Lewis - lewisjk@windstream.net - Western NC - People, when Columbus discovered this country, it was plumb full of nuts and berries. And I'm right here to tell you the berries are just about all gone. Uncle Dave Macon, old-time country musician

JimLewis

Member





Hemlock don't back bud well if at all. So letting it grow out as you might a deciduous tree and then cut back doesn't work. One way to do it is to maintain a lower branch at a shorter length to become the new apex and lateral branching of the tree and then let the rest of the tree grow out to be cut off later. In other words look up sacrifice branches and try applying a similar technique.

I have also found that hemlock don't tolerate abuse well. In other words, if you just lifted it you need to leave it alone for a season to let it settle in. Given its reluctance to bud back, proper pruning is a must as well.

The other option is to simply keep the whole thing small and explore bunjin or a shohin sized tree. Even that will take a while to create a convincing image from the pics shown.

Thank you tap pi lu

Yea, on some of the smaller branches where the branch had started to grow around the wire, there seemed to be a chemical burn. It was only where there was constant contact with the copper.

Ok, thanks for pointing those options out to me Michael. I wouldn't mind keeping a smaller tree, yet I also like the sacrifice branch idea for this one. I'm going to have to weigh in for a bit and settle later on. Im thinking ill see what this spring growth brings.

Again, thanks all

---
Permissions in this forum:
You
cannot
reply to topics in this forum