Hello everyone, my first post here. I have been watching and reading since last year. I always liked bonsai and this is my third attempt to grow, train and keep bonsai. My first two times were complete failures (my own fault), but I am confident that this time I am going to get there. I got 15 books now and I am reading constantly. Previously (last time it was in 1997) I did not do the research I should have done and I bought a bunch of store trees and did not follow the rules. The Internet is my ally now too. And I can easily purchase the "correct" soil, fertilizer, etc... on line and learn and read about techniques from people like the members in this Internet Club.
No trees this time only reading, a got a couple of ficus benjamina they are still in their nursery pots and are young. I am not going out there half cocked this time and buying stuff, pruning, wiring and killing anything.
I am in Western NY zone 6 and I will be taking Mr. (Bill) Valavanis 5 week workshop in April. Those will be my first "real" bonsai.
Anyway, I am here to ask for advise and input about propagating from hardwood cutting taken from mature trees.
I read that early spring, before the growth starts and late fall, after all the leaves have dropped are the correct times. So I am thinking of doing it now. It snowed this morning, but tomorrow and all week next week we are expecting over 50 degree temps.
All these trees are in my property, my own yard, and I have lived in this house for 15 years and they were here, fully grown when we moved in. The house was built in 1981 so all trees are about somewhere between 15 and 30 years old!!
So my questions from the experts here and people that have done it before:
Should I take the cutting now and try to root them in pots? What size pot would you recommend based on your experience?
I think they all can make good bonsai from what I read, but if not, I am not going to attempt. Comments?
I read about soil mix for propagating cuttings and root hormone for these species. But if you have specific advice that you can share, please do so! Specific name of soil that worked well for you or the type of hormone, or brands if off the shelf.
Anything else that you can share would be great. I am reading that it should be about 6 - 9 inches cuttings, no thicker than a finger with about 3 nodes.
What are they, you ask:
Crabapple
Pear
Cherry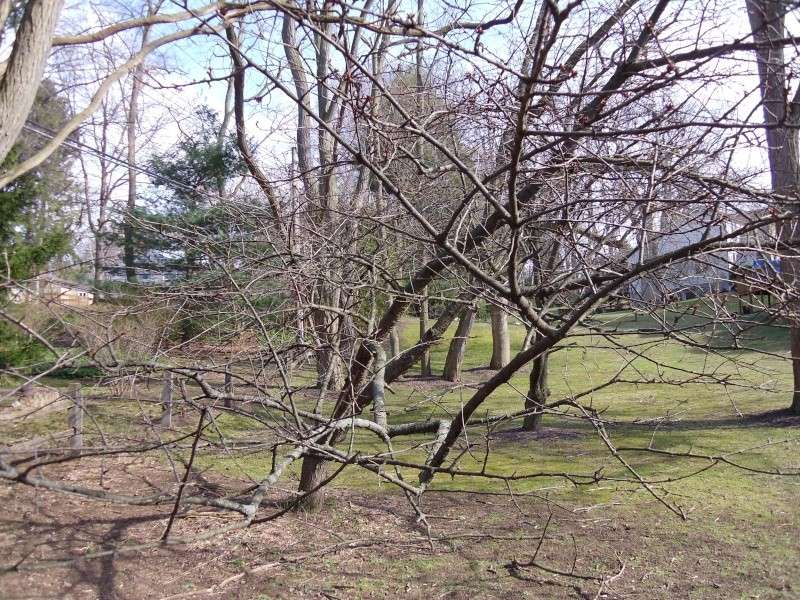 Mulberry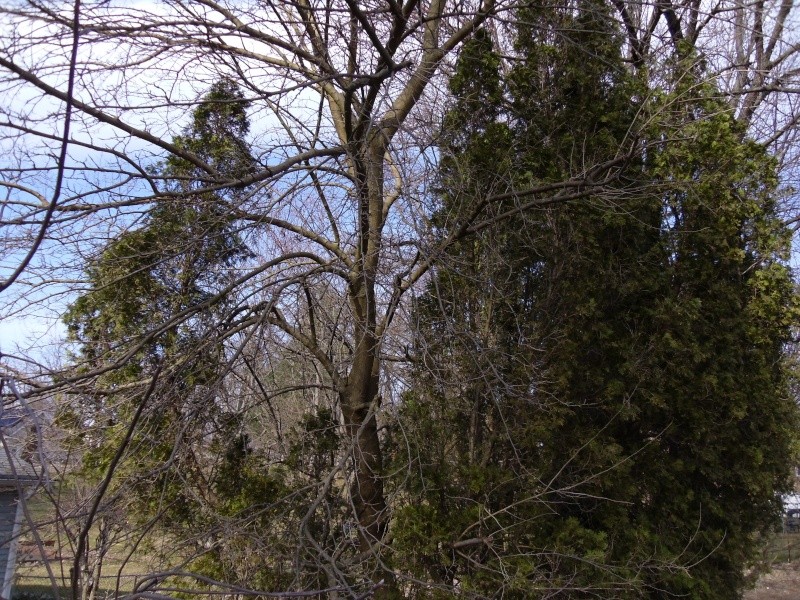 Thank you in advance for any advice.
Cheers
Denis

DenisL

Member





I'm far from an expert (still working on my first trees), But have you considered airlayering a section off rather than chopping?

Hello my fellow NY bonsai enthusiast and welcome.

I have some experience with cloning so I'll share with you my technique for hard wood cuttings in spring. I wait until I just begin to see the buds swell and show a little green, then go for 1/4" thick twigs, trimmed to about 4 inches. I use Rootone as my hormone as I believe the NAA auxin is more effective at producing a quick callus. Rootone also has an anti fungal which is helpful.

My big secret is I use the fines I get when I sift through my Turface bags as my rooting medium. Its OUTSTANDING for rooting cuttings. I'm currently rooting Trident, Pomegranate, Japanese Beech and 2 inch thick Eleaganus cuttings in it. Good stuff!

Another trick you can use is to place the cuttings in water until you see the lenticels on the branches swell, they'll look like little white dots, then you can re-cut the end of the twig, dip in hormone, and stick them in your medium. The lenticels will aid in exchange of water and gasses into the twigs. Helps keep them alive long enough to root.

I dont use humidity domes as I feel they hinder rooting, you may need to cut leaves in half if the cuttings are transpiring rapidly and wilt. If the buds break and extend a long shoot trim it back to 2 or 3 leaves. If you spray do it only once a day in the morning maybe. Try an east facing window or a few feet from a south window, bright but not direct sunlight. Bottom heat may help but it can also cause the cuttings to rot out, this rot will be significantly hindered by using the inorganic media I suggested. Go to a local True Value hardware store and ask their Agway Rep to order you Pro field conditioner...Thats Turface.

Apples will root sometimes, pears are hard, cherry is also difficult and I've never tried mulberry.
Air layering is also possible but requires practice Its nice if you own the trees.

Those are MY tricks worked out over a many years practice and experimenting, my wife says I can root pencils...I wish you good luck

Taking Bills class is a great Idea. Hope to meet you at his open house in May there are a few of us on the forum in and around Rochester and central new york.

-Jay




drgonzo

Member





Denis,

I don't have anything to add regarding hardwood cuttings, as I generally haven't had much luck with them. Air layering seems to work better for me, and I think that method lets one obtain larger stock more quickly, i.e. you can layer a larger branch that probably wouldn't work as a cutting.

I've taken Bill's 5 week course...about a year and a half ago. Definitely a good experience. Still have 4 of the 5 trees. In addition to the class, I'd recommend attending the BSUNY meetings if you're not already. The next one is Tuesday, March 27.

Chris

P.S. Jay, I'd like to obtain one of your rooted pencils. Always wanted a pencil tree...can you bring one to the open house or the show?



coh

Member





coh wrote:
P.S. Jay, I'd like to obtain one of your rooted pencils. Always wanted a pencil tree...can you bring one to the open house or the show?


Sure thing my friend, would you like a semi-cascade number 2? or one of my informal upright soft leads?

I love that expression, root a pencil...
-Jay

drgonzo

Member





hi Jay,
Are the crenata cuttings rooting?

I ended up getting one of the best bonsai bargains ever yesterday while at the British shohin event at willowbog - a huge imported crenata white beech forest planting in an oval pot about 36". A fairly important tree to the forest had died (not the main tree, but the secondary,and a couple of outer trees were weak). The amount of growth on the top of the remaining 7 strong trunks is huge so i think there could be about 100-120 hard wood cuttings to attempt to stike. After that the forest will be cut into 3 chunks and re-arranged without the dead tree but thats a new thread to start when i get home

cheers Marcus

marcus watts

Member





Javaliman:

I suspect that up in upstate NY it may still be a bit early for cuttings, unless you have a dedicated system to provide bottom heat. Call your local extension office (or a good nursery) and find when the last average day for a hard frost is in your area, then take the cuttings a week later. Be sure to use rooting hormone.

All of those trees should grow from cuttings and most can make nice bonsai. The mullberry is the most iffy plant there, if only because its leaves a pretty big for bonsai.
_________________
Jim Lewis - lewisjk@windstream.net - Western NC - People, when Columbus discovered this country, it was plumb full of nuts and berries. And I'm right here to tell you the berries are just about all gone. Uncle Dave Macon, old-time country musician

JimLewis

Member





marcus watts wrote:hi Jay,
Are the crenata cuttings rooting?

They were cut and treated with NAA hormone when I did that work on the shohin Crenata I showed you. Scince then they have remained in 40 degrees and should be fairly well callused over in time for warmer weather up my way. Even then they will remain indoors in my south window which will be indirect light by then and watched carefully. I took advantage of Beeches ability to deal with root issues while the buds remain dormant..nothing ventured you know.
I look forward to the forrest thread, I think F. Crenata is much easier to find overseas, either that or you just buy these things to torture and taunt me with.

-Jay

drgonzo

Member






Rui Marques

Member






---
Permissions in this forum:
You
cannot
reply to topics in this forum