Hi all
Yesterday I worked on the "amazing"


pine. He carried her friend Roman for a seminar.
The base composition is finished. Next year we will continue. The other two bending strain at the bottom.

Pine before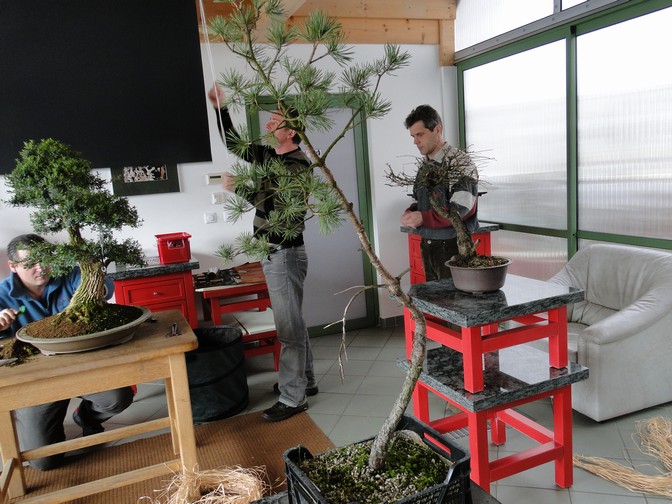 Pine after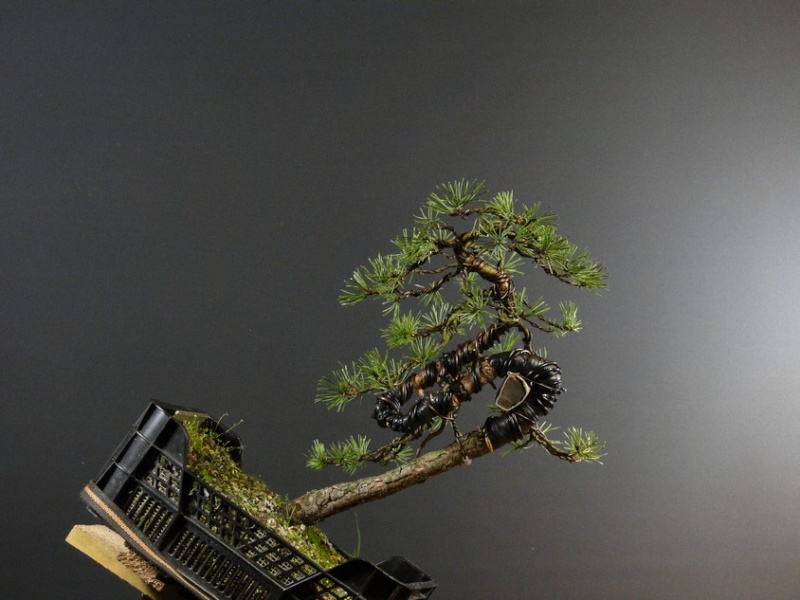 Gretings Pavel
more pict.:
http://www.bonsaivigi.cz/fotoalbum/tvarovani-a-vyvoj---styling-and-development/dlouha-sylvestriska--r.nieslanik-/

Pavel Slovák

Member





Really nice so far, incredible bends as usual. Look forward to the next progression.

Orion

Member





Have you any pictures of, or information on the bending techniques used?


Now that' a bend(s). Like spaghetti.

Like the white chair in the workshop too!
Last edited by Rob Kempinski on Sun Mar 11, 2012 2:32 am; edited 2 times in total (Reason for editing : Typo)

Rob Kempinski

Member





Thank you all for yours nice coments.

Rob is a chair for guests, you must come and try.


Justin, Unfortunately I do not have more photos. But I used two thin grooves in the trunk of the bend. Raffia bandage. When work bending is necessary to rotating strain in the axis.

Gretings Pavel

Pavel Slovák

Member





I saw Pavel using this 'extreme' bend technique at Burrs last year. It really is as toe-curling as you'd expect, but amazingly simple to acheive. I can't see me doing it any time soon, though

Hi Roman!!
By the way.....that chair is as comfortable as it looks!

Harleyrider

Member





Hi Pavel,
What kind of black tape do you use to wrap with? Is it available in tool/hardware stores? Does it have adhesive?
Thank you,
Todd
P.S. I like how you styled this tree btw


Todd Ellis

Member





Hi Todd
Thank you for your nice replies.

Yes, I use ordinary plastic electrical tape. fast convenient use. The glue and hold the raffia in the extreme bending. Another benefit. Not vulcanization it. Very well removed. Unwind. A very small price.

Gretings Pavel

Pavel Slovák

Member






Todd Ellis

Member






---
Permissions in this forum:
You
cannot
reply to topics in this forum