Hi all.
I collected this last year and have just made the first two bends. In the next two year will try and take it a step further. I intend to bend the top branch back up on its self and the back towards the front in a tight spiral, while the lower branch will have more shape added.
The angle will have to be adjusted slightly to fix the problem with the large root, but I am hoping to make something interesting out of it. This year or next I will have the opportunity to collect a few more of these.
Interesting to work with. Does anyone know how many seasons it will take the branches to set? Is it similar to Spruce in its branch flexibility?
Thanks Sam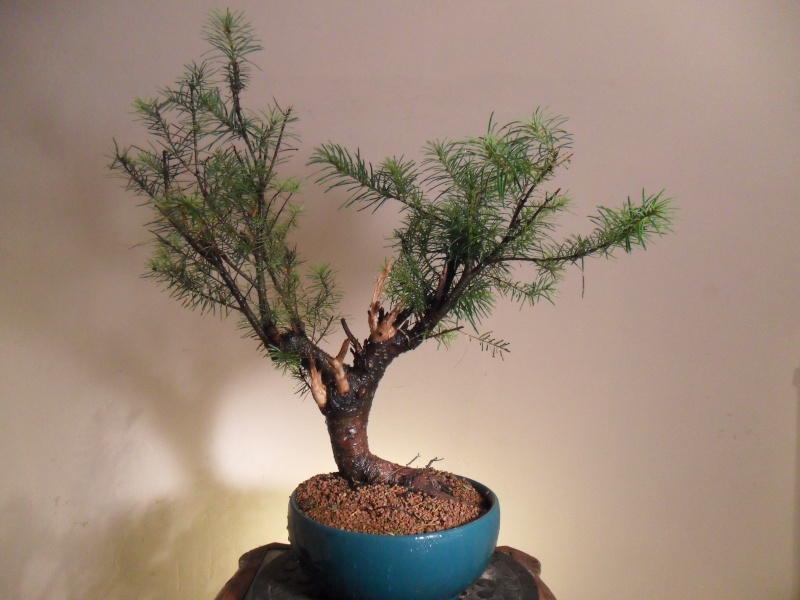 Mr Miyagi

Member






Mr Miyagi

Member





Quite flexible branches. I've needed to leave wire on douglas fir almost a full year for the branches to really set. Primary branches set faster, but I've had trouble getting the fine branchlets to set well. Good luck.

---
Permissions in this forum:
You
cannot
reply to topics in this forum