hi to all, early on in january i was invited on a short collecting trip by two pals ,paul and keith from the glyn deri bonsai club here in south wales,i felt really honered to be asked as the area we went to was a special place to paul,thank you mate
i only have a small garden so i was in no rush to dig trees just for the sake of it ,so i concentrated my search,i was on the look out for a larch something i could develope into a semi or full cascade,larch are so bonsai freindly,very tolerant and seem to recover really well.so with the day coming to an end the weather turning for the worst i found one,o i should say pual did ,thanks again mate
,we cut off a lot of over long unwanted branches in the ground then dug it out,i took off a big tap root and very long feeder roots then bagged it up an got it home,its potted in some nice free draining soil with plenty of grit and up to now its looking good,i know its early days yet and i will have to wait a full season or two before doing any real work i think it has potencial so iwould appreciate any thoughts or sugjestions as to its future styling,as you can see the trunk is quite squat with a natural taper going to the right hand lower branch the rest of the branch structure seems to be in the right position for a good design.. bob hill.
[img]
http://i41.serv[url=http://www.servimg.com/image_preview.php?i=56&u=13516750]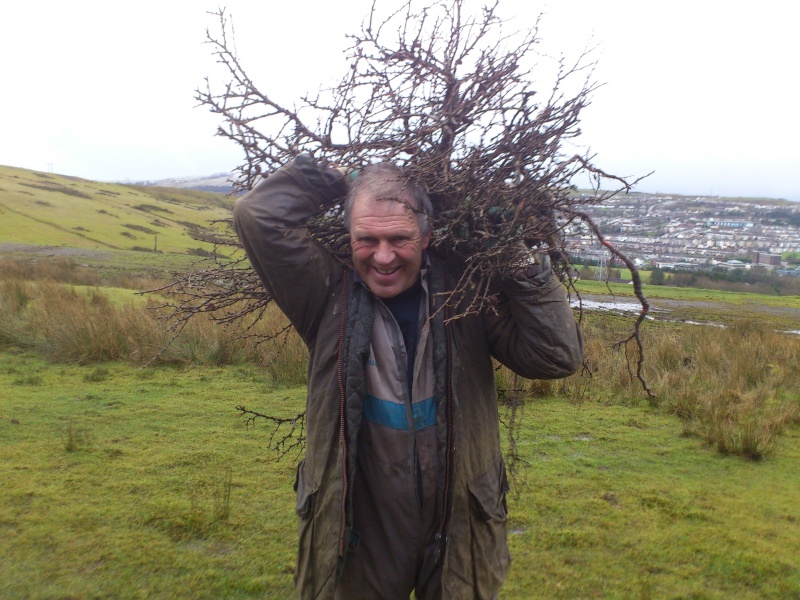 img.com/u/f41/13/51/67/50/back_g27.jpg[/img][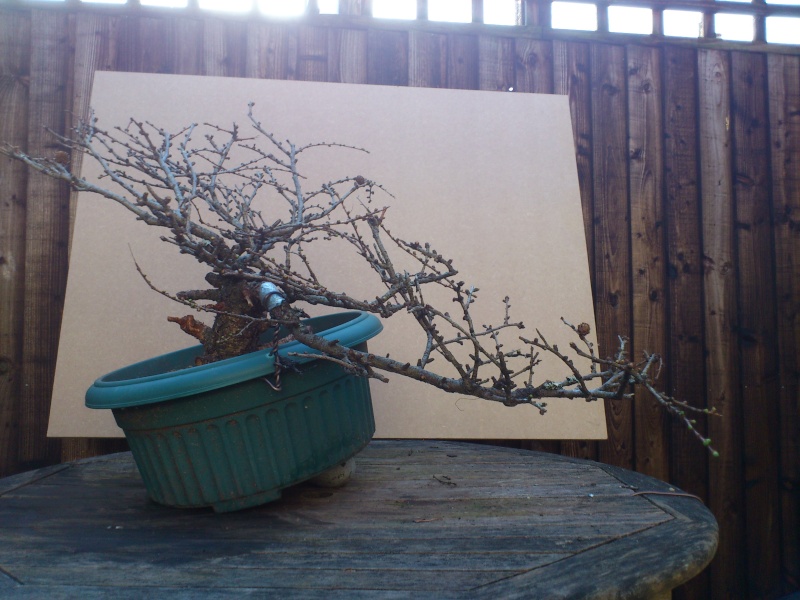 /url]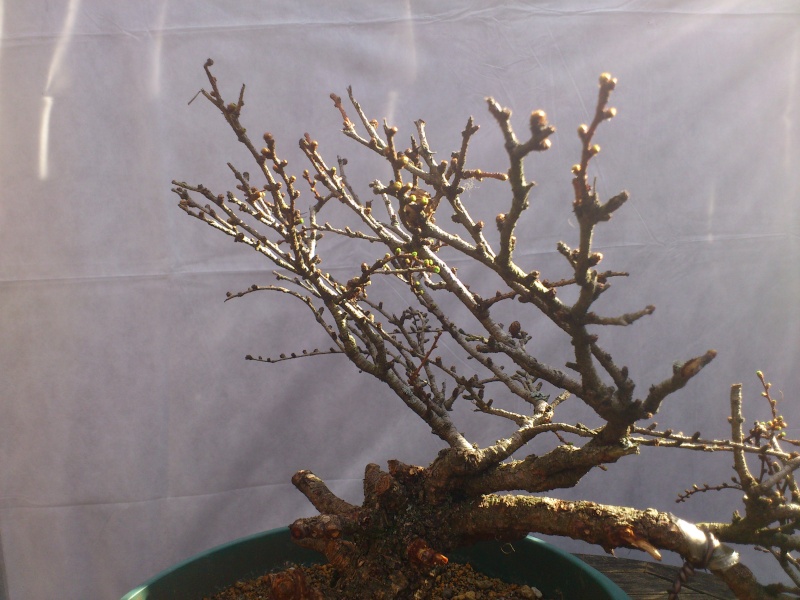 ew.php?i=58&u=13516750][img]
http://i41.servimg.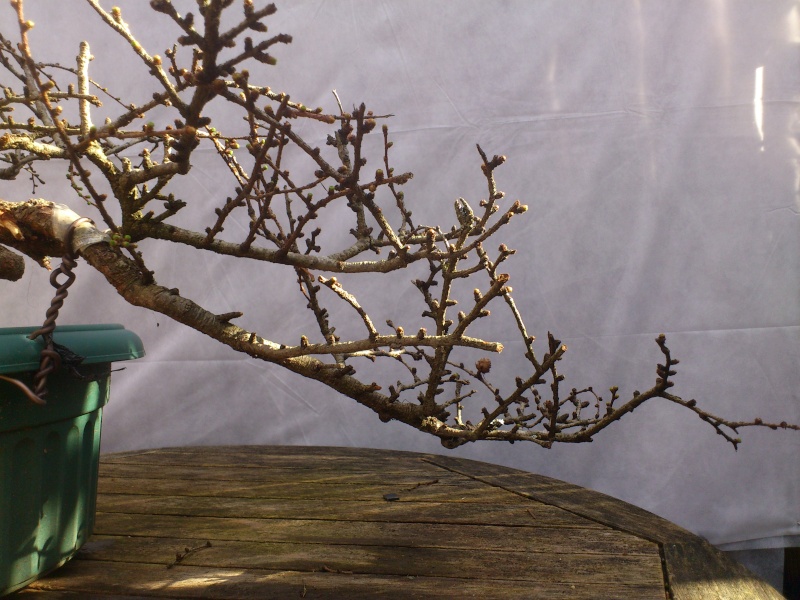 com/u/f41/13/51/67/50/back_g32.jpg[/img][/url]
Hello Bob


yes i think the obvious choice would be a cascade or semi-cascade very nice find good luck and hope to see it in the future matured and developed.
regards
Attila

attila

Member





I congratulate a beautiful work in the future. itself has shown a very nice

tap pi lu

Member





more pitures
[img]
http://i41.servimg.c[url=http://www.servimg.com/image_preview.php?i=63&u=13516750]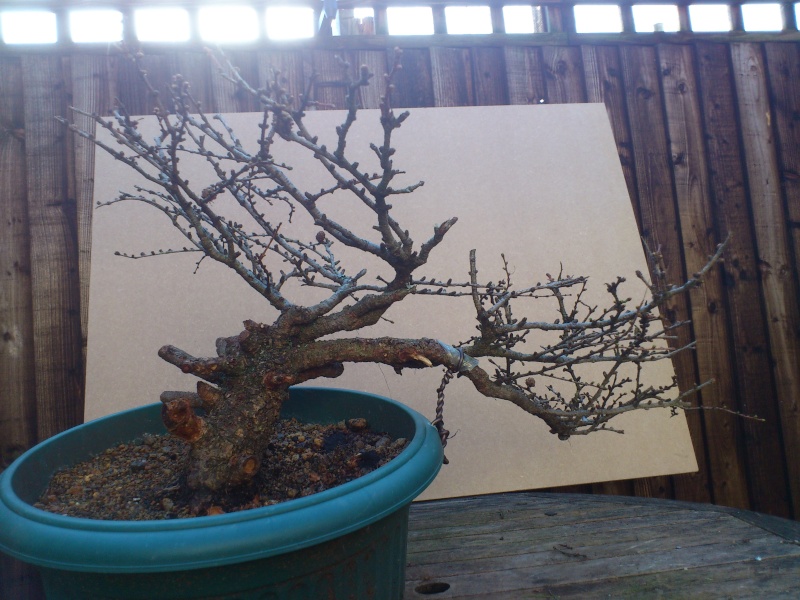 om/u/f41/13/51/67/50/back_g35.jpg[/i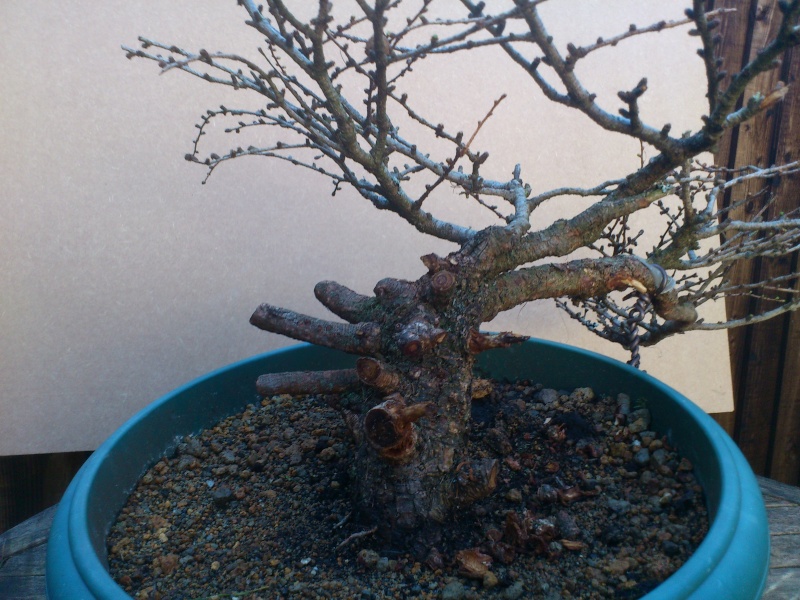 mg][/url]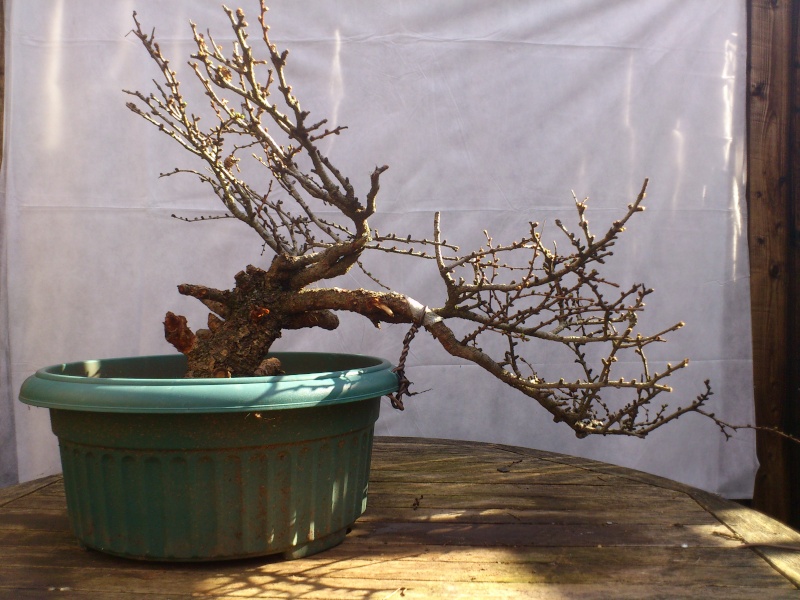 com/image_preview.php?i=65&u=135167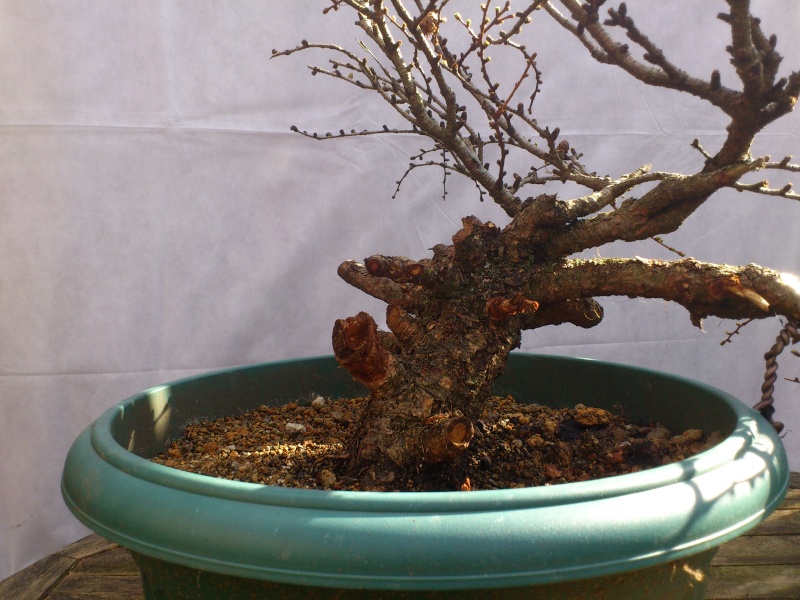 50]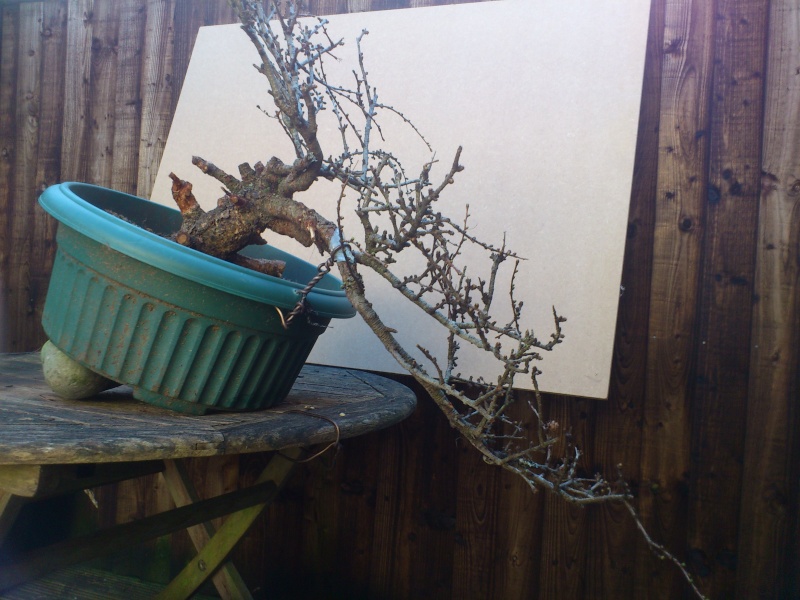 [/url]
Hi Bob.
I think the problem if your going for a cascade design is the bottom/tail branch which is too straight, if it cannot be bended. If it were mine, I would start with a new one or use the smaller branch just above it, if it can still be bended. I am wondering how it would look like if not cascade or how the base looks like.
regards,
jun

I agree Jun. Plus, for me personally, a rather straight upward trunk shouldn't be forced into a cascade. The trunk itself should have a signif. bend to lend itself to the cascade style.

Fore

Member





Bob

Loos like you found exactly what you were after! My experience with Larch is that even heavy branches are surprisingly flexible, this should make a great semi cascade! When will you wire summer or winter?
-Jay

drgonzo

Member





hi all,thank you for your comments, jun as you have said there ar a few opptions open to me with this tree and i am looking at them all,as for bending the leading branch ,no problem i have tested it for movement and it will go quite easy,as drgonzo says larch are very flexible to work with, when they grow in high expossed cold places thy tend to protect themselves with a thick sponge like bark, almost like rubber.if i do go for the cascade style i wont force the branch into position,but rather pull it down over a period litlle by litle by way of an anchor and winlass, that way i will be able to see what happens at the point of the bend. jay thank you for the encouragment i havn,t thought about doing any work as yet i.e wire ect,i am gonna wait untill i know the tree is ok and its safe to do so. all the best , bob.
if my idea is not reasonable I do not ask I laughed ..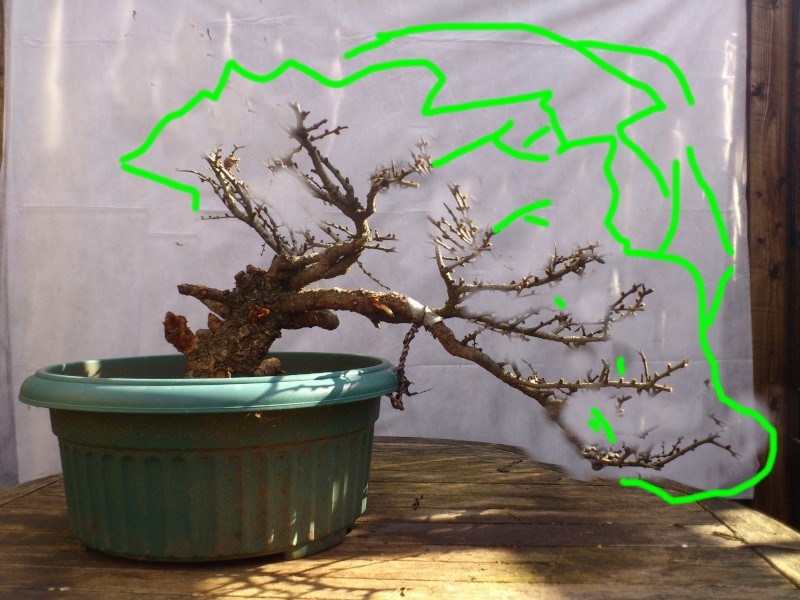 tap pi lu

Member





Cool! Thanks for posting this.

I hear lots about people collecting larches in the UK. Are these Japanese larch? And are they naturalized in the UK?
It is likely to be the European Larch, Larix Decidua, which is native to Central Europe but naturalized in the UK.

---
Permissions in this forum:
You
cannot
reply to topics in this forum