Hi all
Today I worked first restyling Azalea. Mirek The collection is from spring 2009.
April 2009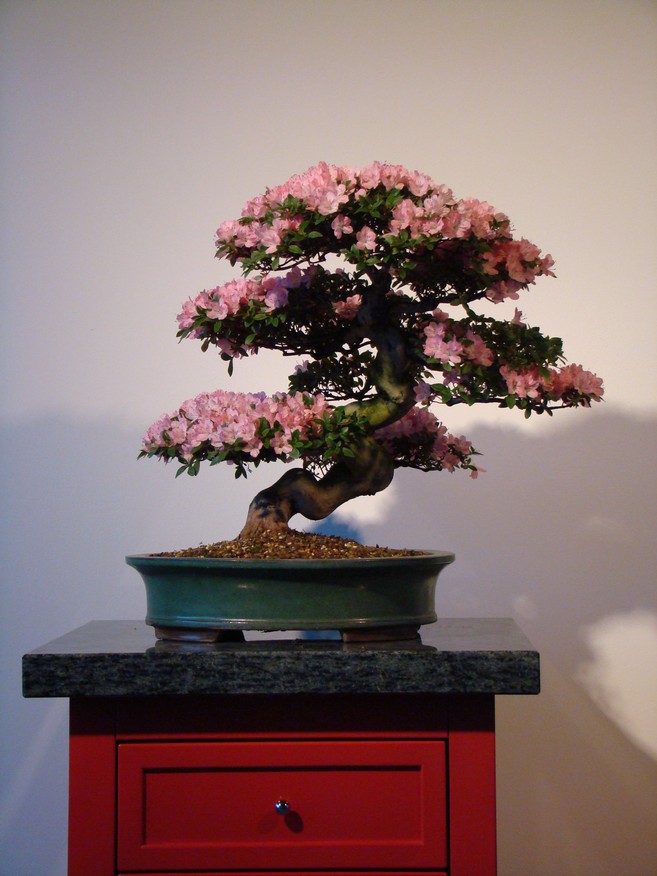 May 2010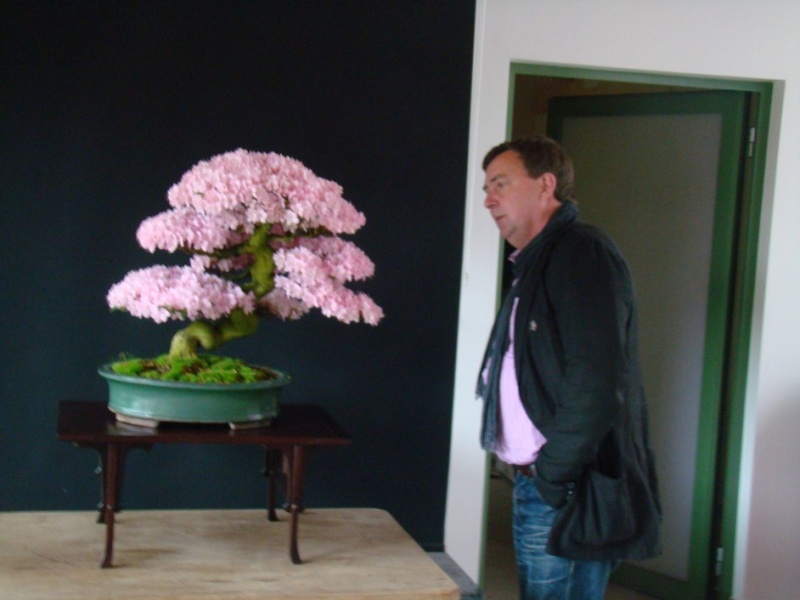 Jun 2010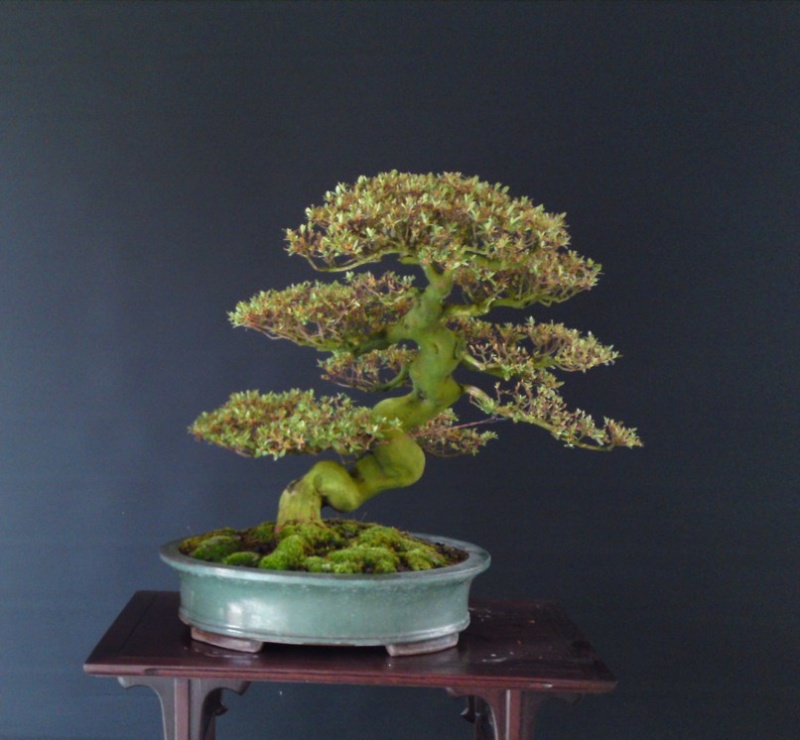 April 2011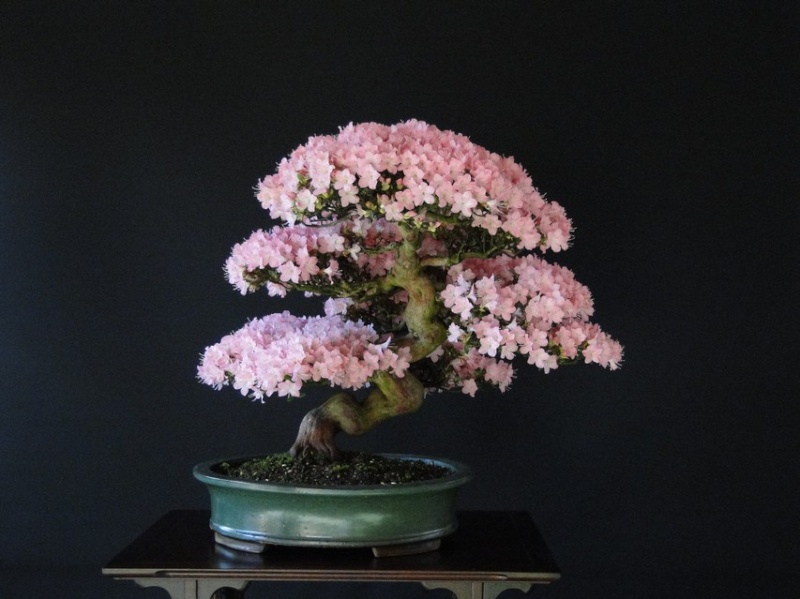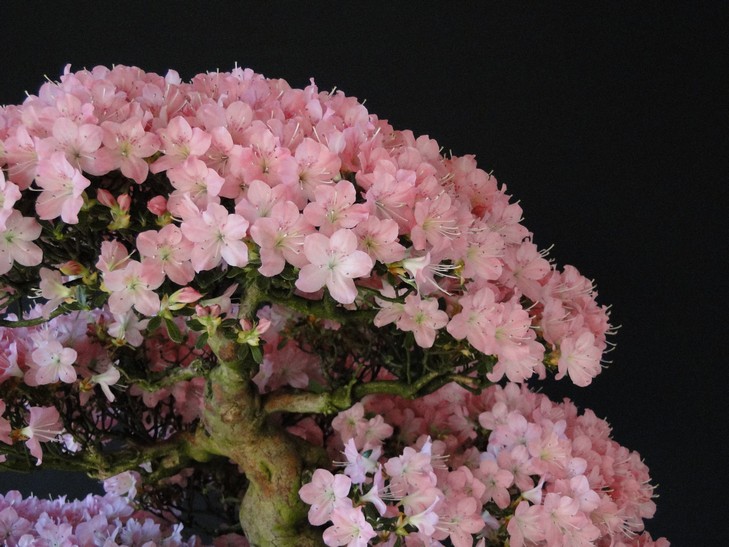 Today before restyling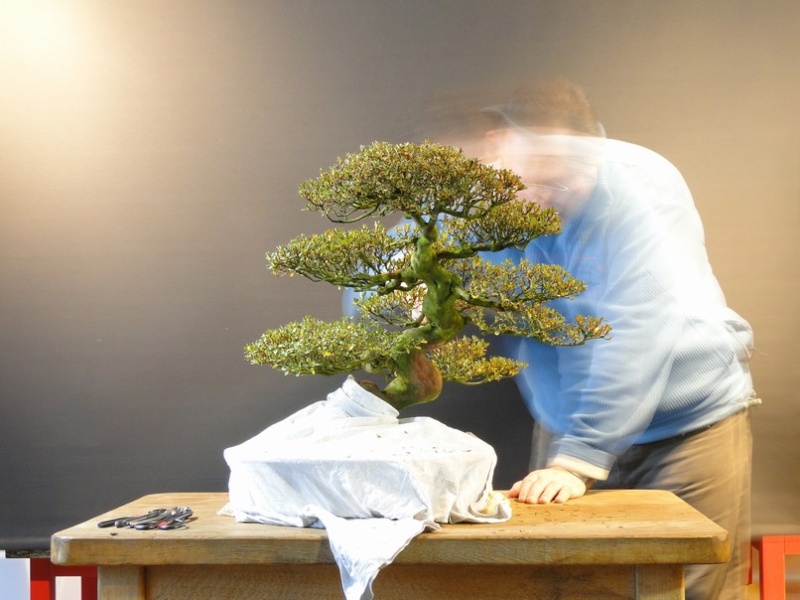 Today after restyling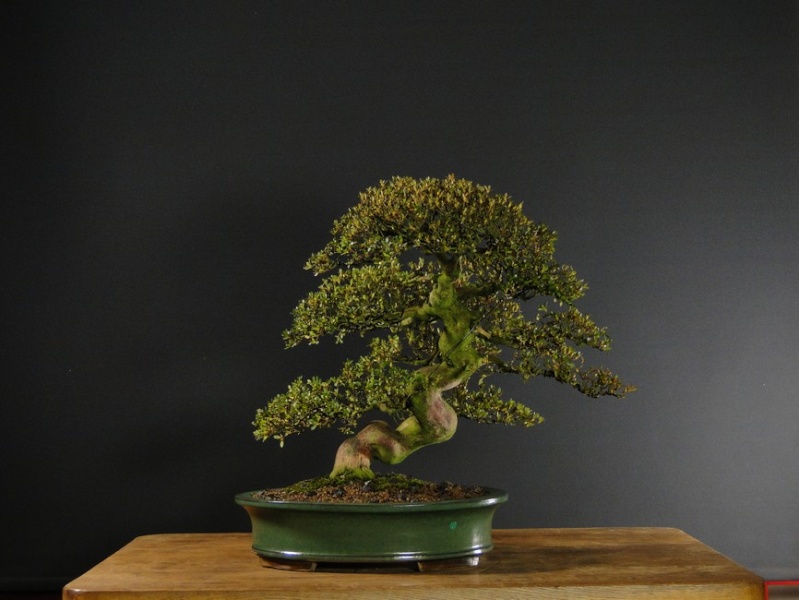 Gretings Pavel
more pict.:
http://www.bonsaivigi.cz/fotoalbum/tvarovani-a-vyvoj---styling-and-development/azalea--druha----owner-m.skrabal/

Pavel Slovák

Member





Much better shape of the crown. Nice.

_________________
"Eschew obfuscation"

John Quinn

Member





Nice tree! Love the action shot (photo 6).

coh

Member





Hi John and Chris
Thank you very much for yours nice coments and compliments.
Gretings Pavel

Pavel Slovák

Member





Hello Pavel,
Let me begin by saying nice job! This is a beautiful tree. It appears healthy and happy.

I love the movement and the overall size is very manageable.
May I offer a couple observations?

From the last shot posted after the restyle, I note the tree has a bend in the trunk just above the butress (on the right) and though it is partly a trick of light and dark due to the photo, the hollow area at the base of this bend makes the trunk look as though it has an inverse taper. Perhaps the tree could be rotated a bit on its next repotting to aleveate this affect or even some material can be added (filler) to fill in this depression and make the trunk appear thicker. I hope this makes sense. Perhaps a change in the potting angle would work as well.
It also appears to me that the tree is somewhat top heavy, making it look a little like a mushroom cap. Perhaps you could extend the lower branch to add ballance and slightly reduce the full ness of the crown at its base. I might also extend the back branch farther to the right.
I hope this makes sense. I offer it only in the spirit of collaberation. As I said earlier, it is a very fine tree and I would be proud to own it as I am sure most of the other members would agree.
Keep up the great work!
Kind regards,
Speakergod (Dale)

Speakergod

Member





Hi Dale
Thank you very much for nice and interesting replies.

Regards Pavel

Pavel Slovák

Member






---
Permissions in this forum:
You
cannot
reply to topics in this forum