I've been learning various grafting techniques for the past three years. I've mostly tried them with junipers. With this project, I've applied something called a tongued approach graft of scots foliage to ponderosa root stock. The method is well explained in the Grafter's Handbook, published by the Royal Horticultural Society. I didn't like the distance of the original ponderosa foliage from the wonderful lower trunk. Nor, did I like the length of the needles. I experimented with a scots I received as a gift for the project, as I like the shorter needle length and color.
The ponderosa was acquired while attending the ABS convention in Saratoga Springs, NY in 2006. I first grafted in 2007. However, the graft union was a bit flimsy, so, I broke it and tried again in the spring of 2008. After inspecting the graft union early this spring, I gradually pruned out bits of the supplying scots branch to wean and encourage the scots shoot to rely on the ponderosa root stock.
This past Sunday, I completely severed the shoot from the scots stock plant. It is getting morning sun with lots of available humidity to reduce stress. I'll know in a month if it's successful.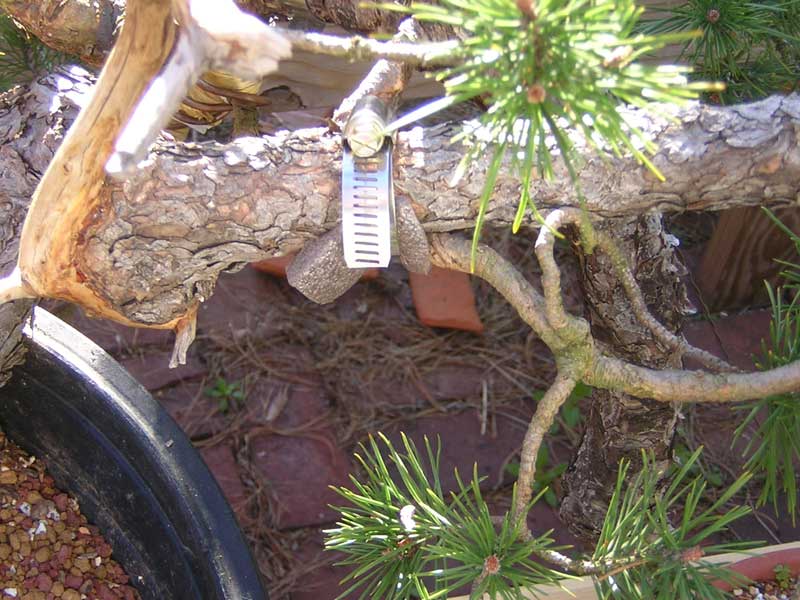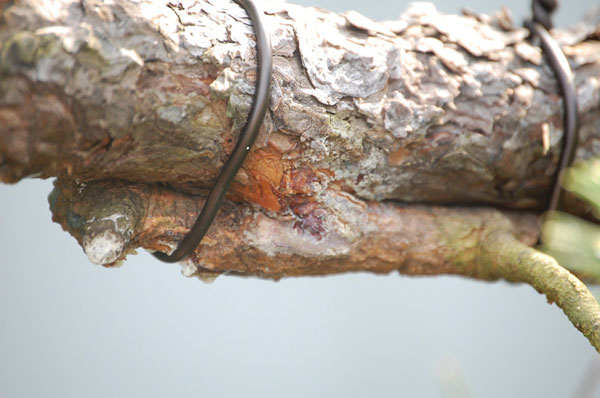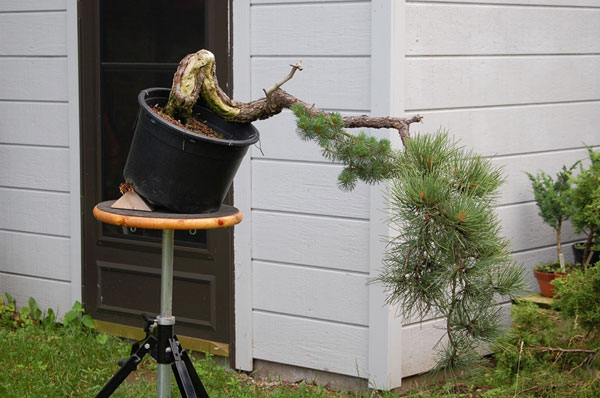 peter keane

Member





Interesting. I would have left the scions parent on for at least two years. We'll see what happens. Good luck with it

I have not yet tried grafting different pine species. I am tempted to try JBP on Slash Pine as Slash Pine are common in Florida and make great trunks.

I once got a thread graft to take on JBP, but the process took over two years and most of them did not take. I have since learned how to do oblique veneer side grafts. I get over 50% success rate with them.

Rob Kempinski

Member






---
Permissions in this forum:
You
cannot
reply to topics in this forum