Hello friends!
Im new the forum and tought that I will try to show you my scots pine yamadori.
I collected it in the summer of 2008, it was hot and I should have digged it at a different season, but it recovered good in its growbox as I simply cutted it out of a turf it stod on right there on a shallow cliff. I got a big rootball along with it.
The first spring it was not fed and only slowly i started giving it chicken pellets early spring and early summer. It trived and in the spring of 2010 i repotted it into a temporary pot.
It didn seem to take much notice, but continued to grow. Last summer it set multiple buds on
several tips of the branches and even started a cone. It was fed some again in late summer
and now looks quite healthy I think. The outer 2-3mm of the tips of the needles got some yellow to it however, as I have seen on it before, not sure what it means. In the summer it is dark greygreen in colour. It placed some chicken wire around the trunk to avoid catscratches from the start. It has a rough bark and grew in the mountains so its probably rather old.
I added a lot of pictures so you can have a proper look at it, the one in the growbox with a support stick is taken in spring 2009, the one showing the nebari is from spring 2010 during repotting. The snowy ones are taken yesterday.
Im not a bonsai expert, rather a beginner so I need some help with this one. Experienced suggestions is very much apreciated. I have another
pine that im experimenting and traing with so I have gotten some experience with the specie I think, but I still have far to go.
Im thinking it may be time for a styling on this one, or is it too soon? Is it now in late winter that is the best time for its first styling, and must it be done in weekly stages when cutting branches, starting with certain branches? Im not sure what style to go for but I like the literathi style if possible, or maybe a suggestion.
The trunk is winding to a point where all the 3 main branches spread out and the thickest of them is rather straight and misplaced so im thinking of removing it. The second branch is
long and goes back along the trunk and may be used? The shorter third branch may be formed into a new top by gradually twisting it in towards the senter of the three. What do you folk think of it, any hope for this project?
Cheers.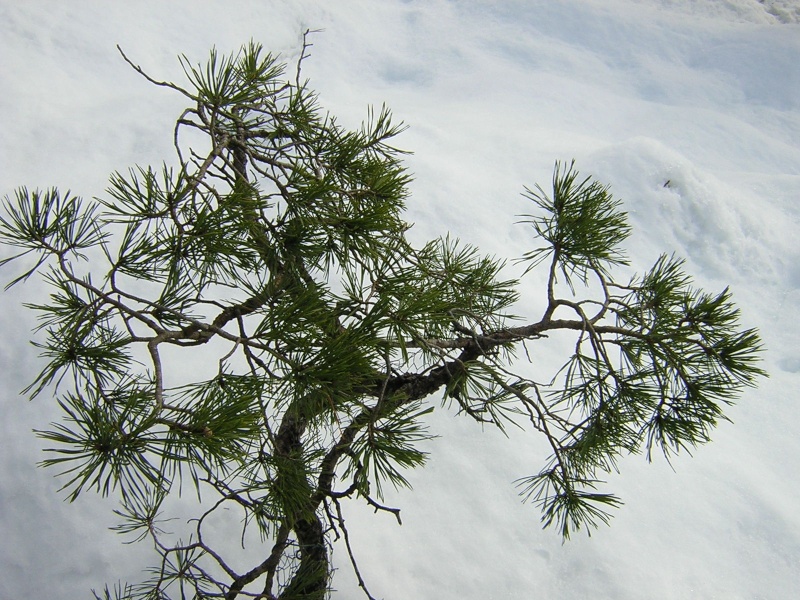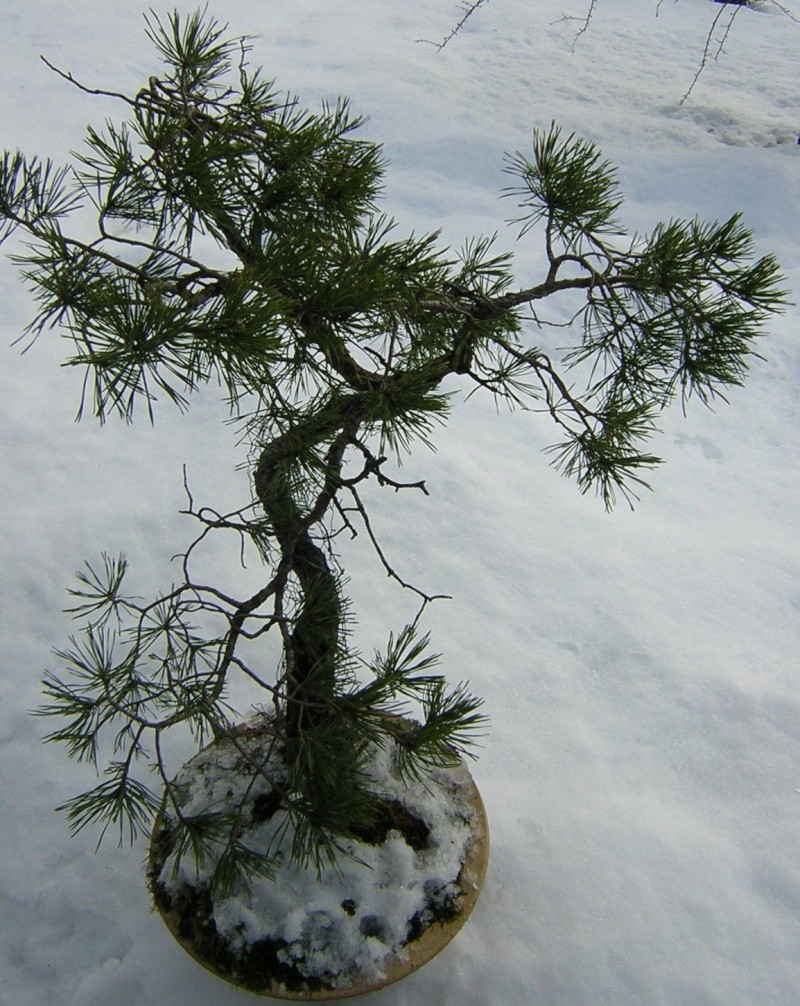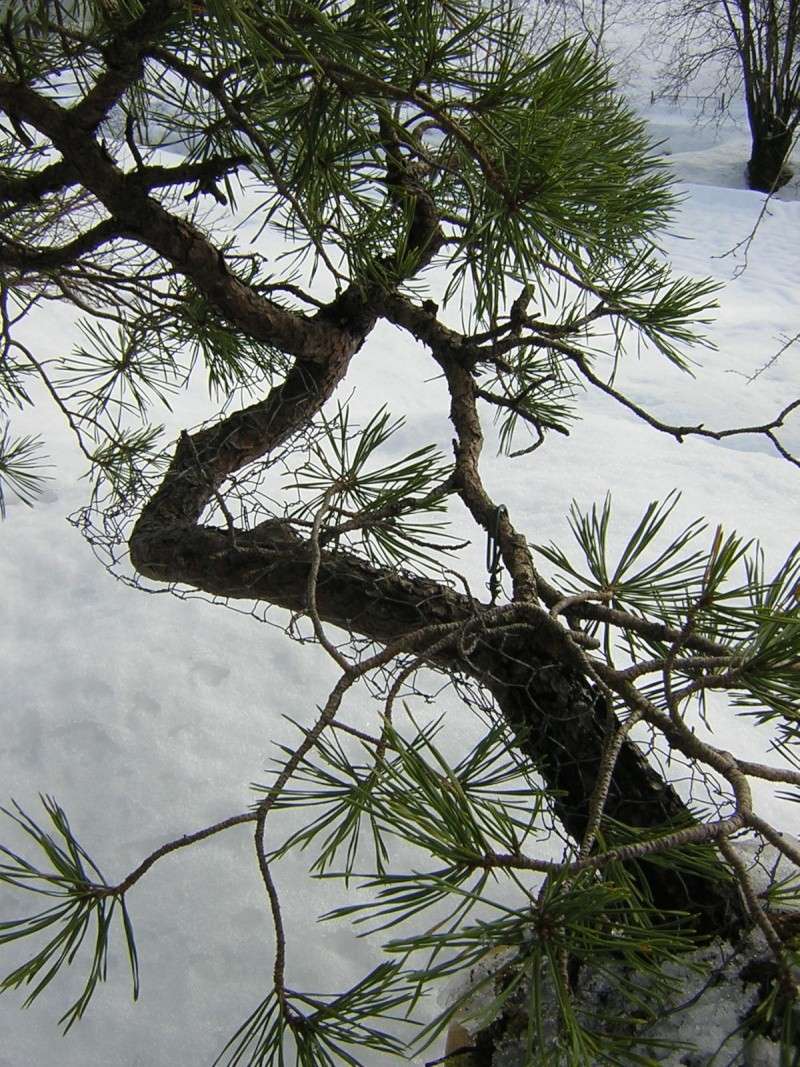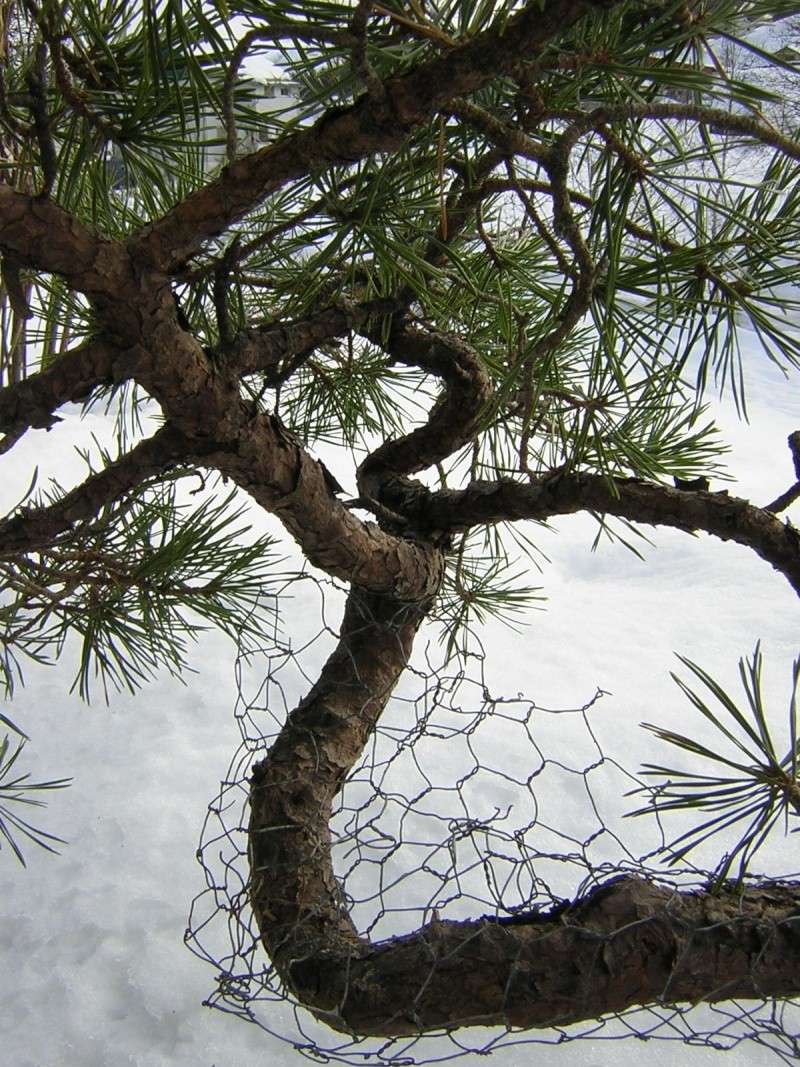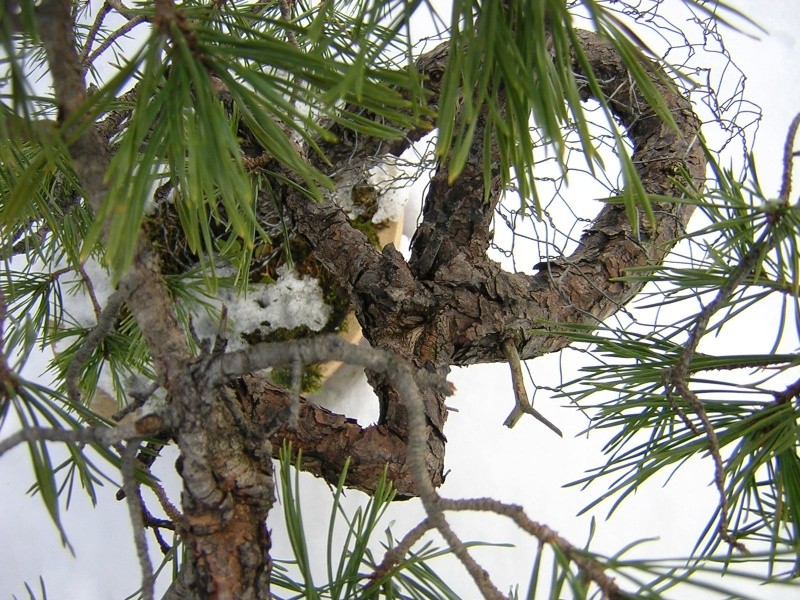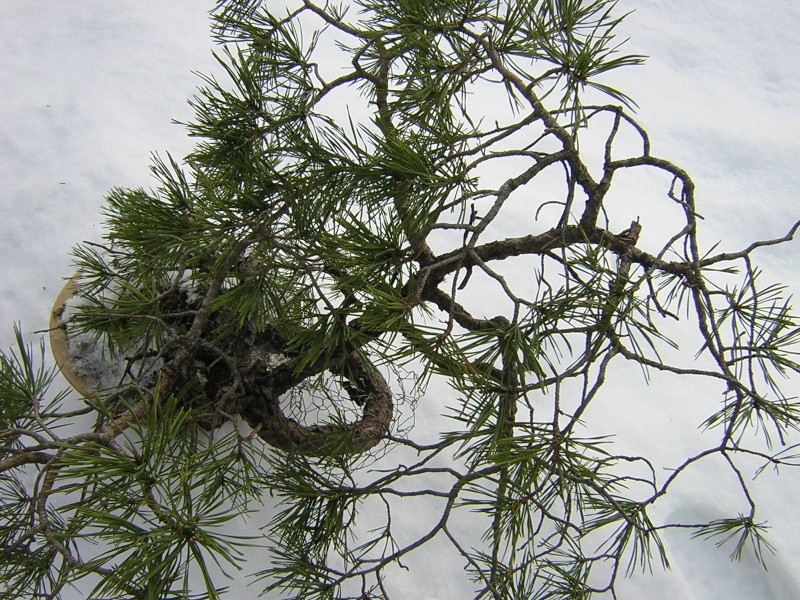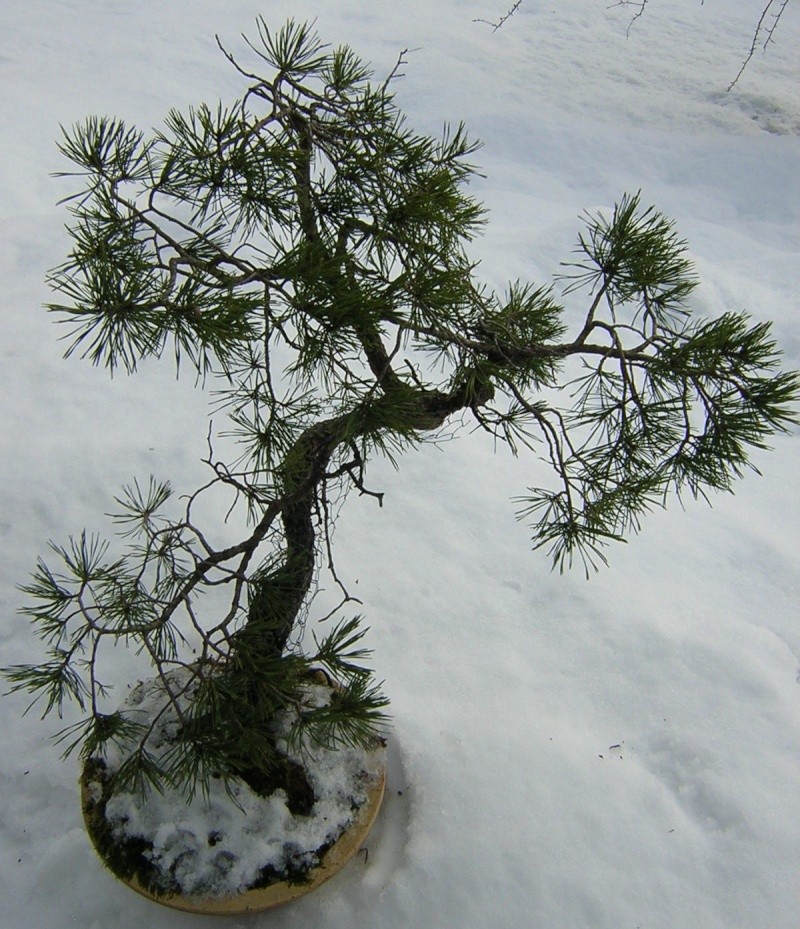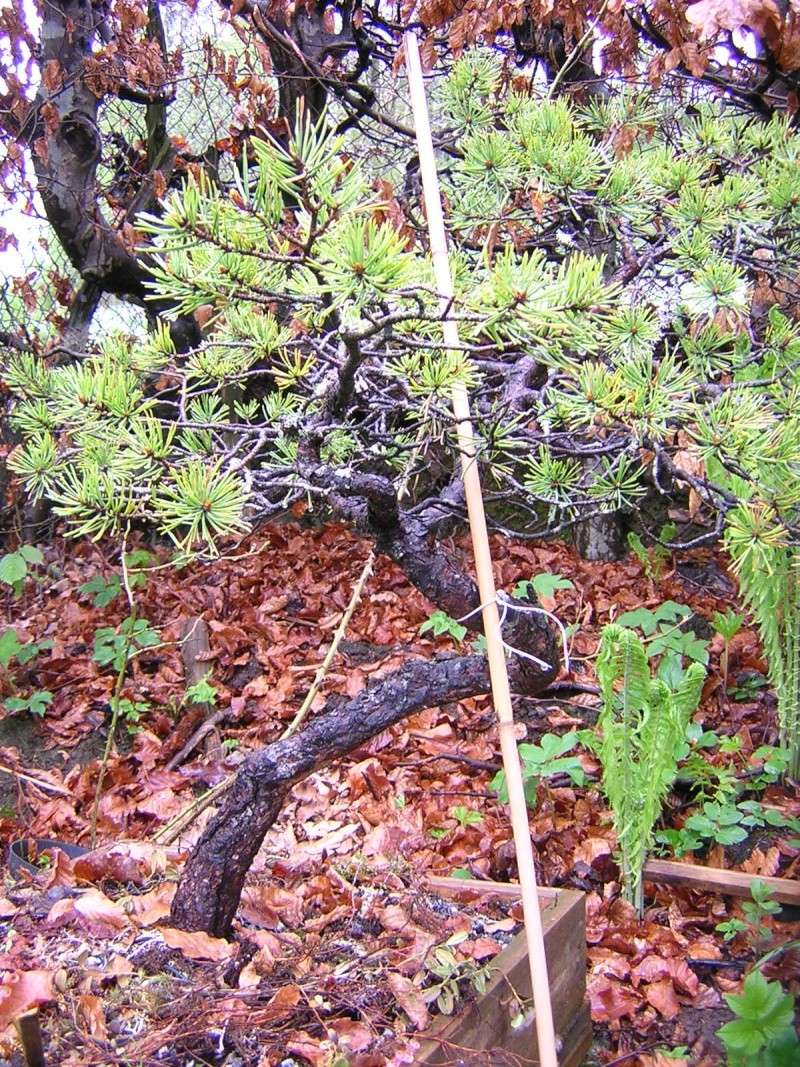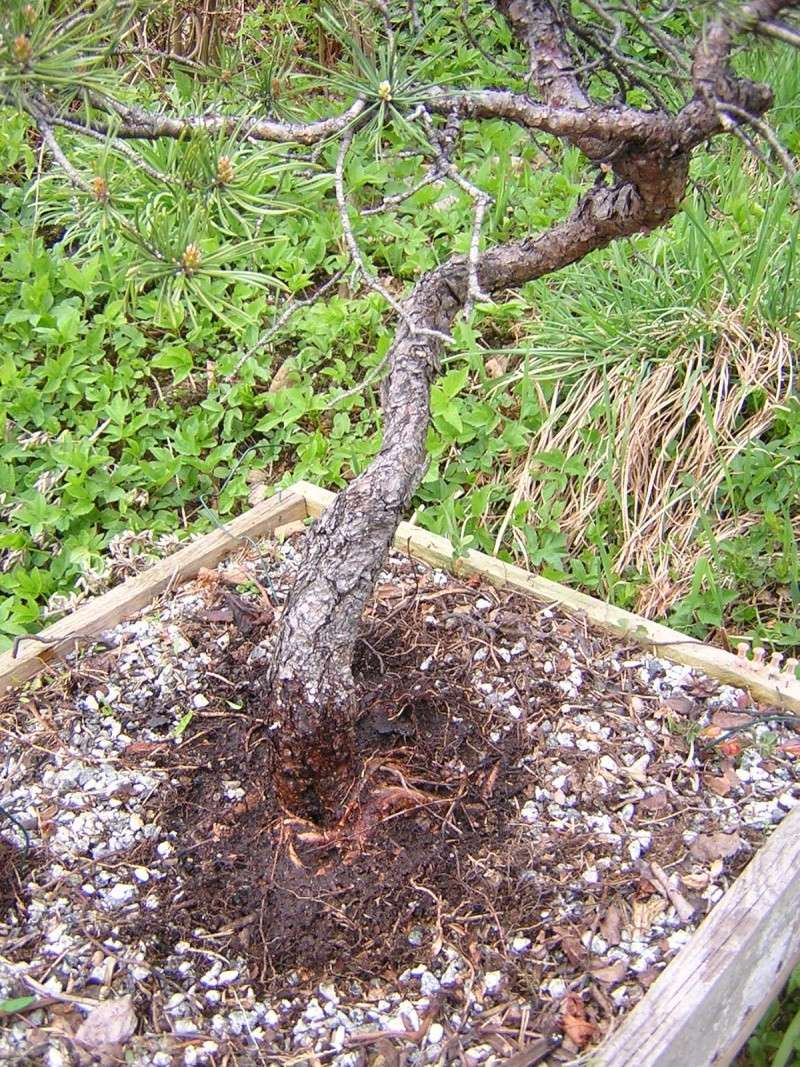 Hi. It would be helpful to have a pic of the tree with the camera a step or two back from it so we can see the whole tree and from straight on rather than above.
From what I
can
see, I'd say it has some promise indeed - even more so if you have got it to back bud. Have you used the Search button in the menus to find previous posts on Scots Pines to get some inspiration? There is one current one that might be of interest ( click
HERE
) and there will be plenty of previous ones.
_________________
"Espouse elucidation"
_____________________________________
my website

fiona

Member





Hi Fiona!

Thanks for the reply. Yes the pictures in not very good, I know. I have to have it set up against a neutral background in order to get a good sidewiew. Ill see if I can take some more tomorrow after work. I have searched a lot trying to undrestand the best time of the season to do a first styling but I have seen many different things from summer to winther so its kind of confusing. Im not sure if I see the potential in the tree fully, when a branch is cut its cut. I already studied most of the scots pines in this forum, its a lot of good tips here.

Hi,
Here is some more photos of the pine. I had to wait until today because of heavy rain and wind.
Hope that it ive some ide of the shape of the tree. I like best the wiew from the first of these new pictures, where the thunk is leaning to the right. I say the point where all main branches sping out from the same point is a challenge,possibly creating a unatractive t-bar. What do you think folks? Any suggestions on styles?
Regards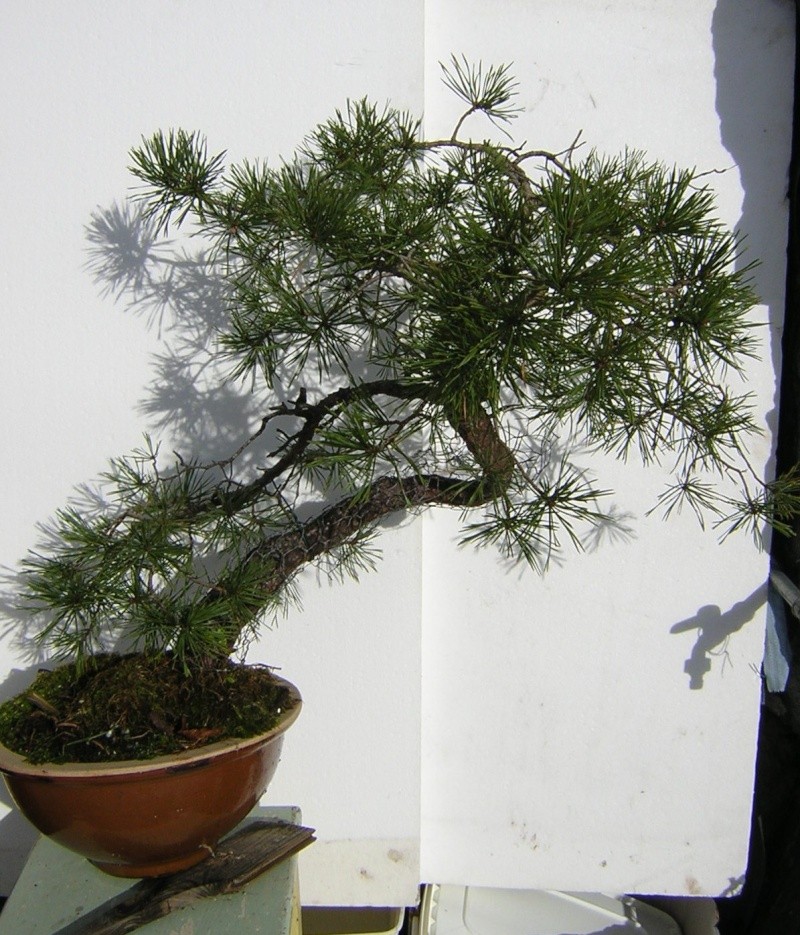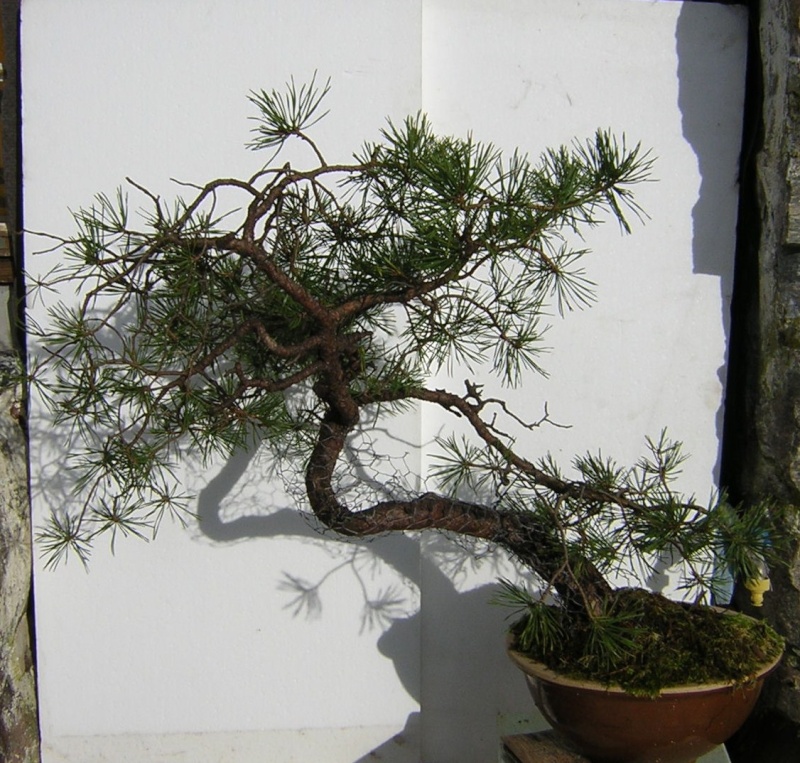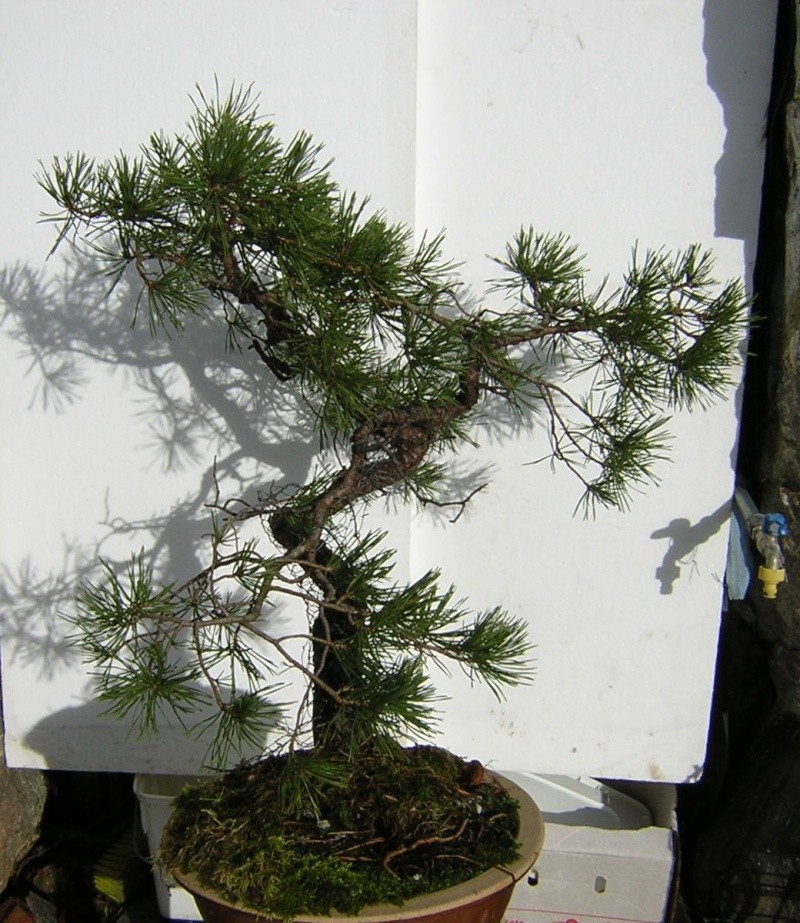 The last side came very far against me leaving the needle mass outside the small styrofoam plates I used for background, because the tree is leaning vrey much out of the pot.
The bunjin is clear, but I think a little consideration will produce something other than that.
_________________
Jim Lewis - lewisjk@windstream.net - Western NC - People, when Columbus discovered this country, it was plumb full of nuts and berries. And I'm right here to tell you the berries are just about all gone. Uncle Dave Macon, old-time country musician

JimLewis

Member





Yes, I have studied all the scots pines of Pavel here and must say he has a remarkably fine sense of shape and form. His work is very fine indeed. He can do whatever he want with my tree at any time

Too bad hes not my neighbour

That woud be something. I noticed that he styled some of his pines in early atumn.
Other shapes than bunjin could also be a possibility. I have noticed that the underside of the rootbase does not go very deep because it sat on rock and it wasnt very deep soil there, so all the roots are leading flat out, and beeing rather stiff. Because of this it maybe a challenge to tilt the trunk a lot in different directions? See the picure showing a little of the roots. It can still have severeal great possibilities of other shapes. Jim Lewis, what did you have in mind? Ill apreciate suggestions to get some inspiration.
Best regards

---
Permissions in this forum:
You
cannot
reply to topics in this forum