3.1 Stone Products Association members to it, to the old Hu Shi store. In front of the water rock and be not of the common sort, Yamagata prioritize, smooth connection, fine stone!!
3.2 yard path with quiet, clean and tidy. Underground this pile, but are fine Jialing River stone. Started to grab the goods!!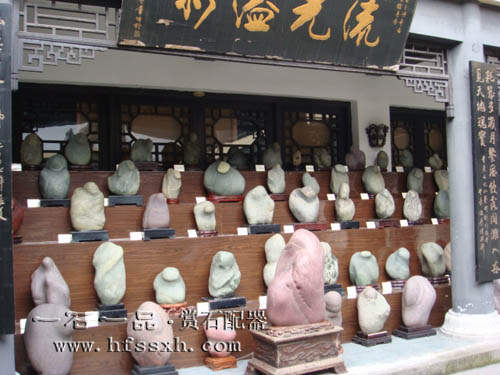 3.4 Zen Stone a lot, says he spent five years collecting income.
3.5 worth mentioning is the middle piece, red. Many components of metaphor, the mood good. Talking for a long time, the owner seems reluctant to.

3.6 The interior is fine, but not native to Chongqing, so I didn't pay much attention.

3.7 imperceptibly in the evening, we harvest. Lao Peng, and Professor Lu quickly in Huayan Temple a shadow, laugh at them.
3.8 night of Chongqing, see the Redcliffe hole, brilliantly illuminated.
3.9 Goodbye the night of Chongqing, we love you.
Enhance the quality of ornamental stone, stone products stone instruments -- expert http : / / hfssxh.taobao.com

bhswjww

Member





Dear bhswjww
你的英语是用软件翻译的? 我看不懂。
其实如果自己写,即使语法不准确,关键的词写出来了,大家也都能看懂。
Have a nice day!
Wen

wen

Member





Hey Wang! Thanks for the vacation,
As seen through your eyes I too learn,
you help me feel as if I also visited there,
great pictures, great stones, great place.
You are blessed to be able to walk there.
Please continue to post...
Thank you, happy holidays I will try to say it, but English is an obstacle for me.


bhswjww

Member






---
Permissions in this forum:
You
cannot
reply to topics in this forum