In all my research, I have yet to find good instruction on how to locate the live vein on a juniper like this. The most used method seems to be to observe variations in the bark, but I'm having trouble distinguishing live from dead. The goal (when spring nears), is to approach graft shimpaku close to the trunk (eventually making a cascade or semi-cascade). However, I can't tell if any sides of the branch are dead or if I could graft anywhere around the branch. Any thoughts?
As for the juniper, it's a garden juniper that I've been preparing over a period of 3 years now, its health needn't be questioned.
Thanks in advance for your help.

A rough idea of graft locations: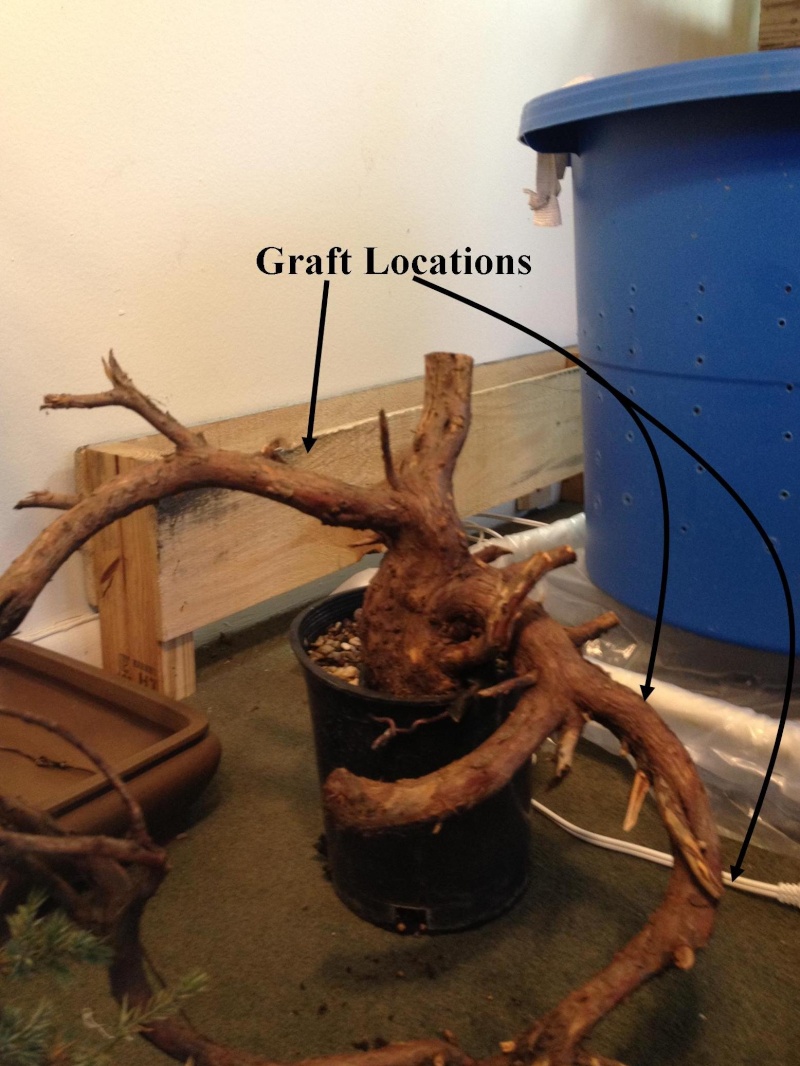 hi,
Initially the best way is to follow a line from main roots to the foliage bearing branches. Follow the main trunk line with your finger, only twisting if the trunk does. Areas between the roots and the branches you've cut off will be dead, the others alive. A quick cut with a sterilised scalpel or grafting knife will show if the cambium is living underneath.

cheers Marcus

marcus watts

Member





Take an exacto knife or a small very pointed punch and first test it on a deadwood piece and see how it feels because it's going to be harder than live wood. Then test the same on a live area and you'll feel the difference. The vein of the live wood will also be of a different color, usually reddish-brown. Also, just as Marcus said, trace the line from the live roots upward, you can mark the areas with an artist's pastel.

Orion

Member






---
Permissions in this forum:
You
cannot
reply to topics in this forum