hiram

Member





This tree looks like it has a great future! Awesome base!

Todd Ellis

Member





That looks like a nice tree with some potential. However, I think I would consider somethng other than literati, if you can force some backbudding. The trunk/base seems to heavy and massive for a literati. (To me.)
For those who are interested, this is not a Privet --
Ligustrum
-- despite its common name. It is
Forestiera segregata
, but like Ligustrum, it is a member of the Olive family.
More here:
http://edis.ifas.ufl.edu/fp213
_________________
Jim Lewis - lewisjk@windstream.net - Western NC - People, when Columbus discovered this country, it was plumb full of nuts and berries. And I'm right here to tell you the berries are just about all gone. Uncle Dave Macon, old-time country musician

JimLewis

Member





I like the tree character Hiram...the base is awesome. What is your idea on the design?
regards,
jun

Thank you all for your input. But I believe less is more. Here is a picture before I went crazy. Jun, right now I am following the trunk line and I am thinking of doing my apex and all the branches on the left. I need to draw it out and see what the tree gives me. It is a very old native tree from here and I would estimated over 40 years old. This tree was collected by Jim Moody from Jupiter bonsai and I just got it on a trade. Allen Carver, Jim Moody's grandson is a very close friend of mine and he had in a corner in the nursery. One year ago my friend bought it and it was a huge bush and now this is where it is. I would like to place it in a round pot and a little shallower. It used to be a double trunk but the trunks were not fused.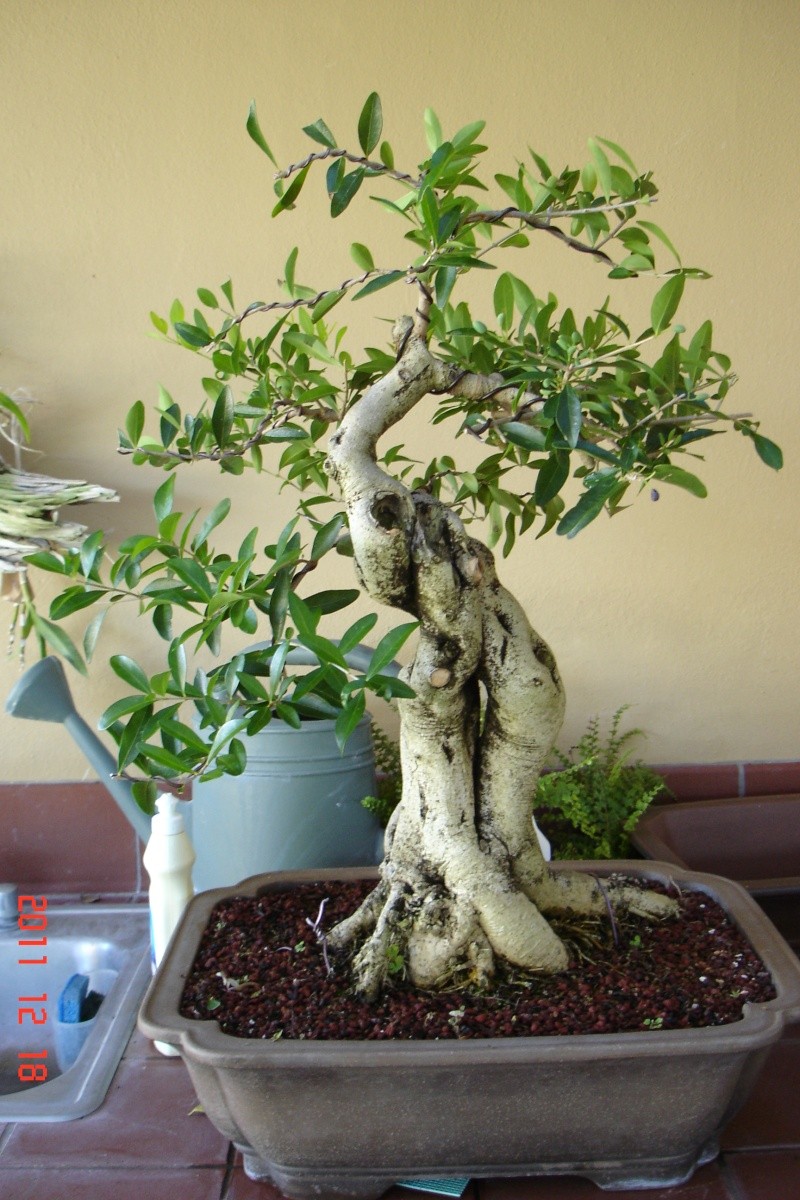 hiram

Member





Last edited by hiram on Sat Feb 18, 2012 2:00 am; edited 1 time in total (Reason for editing : mispelled)

hiram

Member






---
Permissions in this forum:
You
cannot
reply to topics in this forum