A figure perhaps?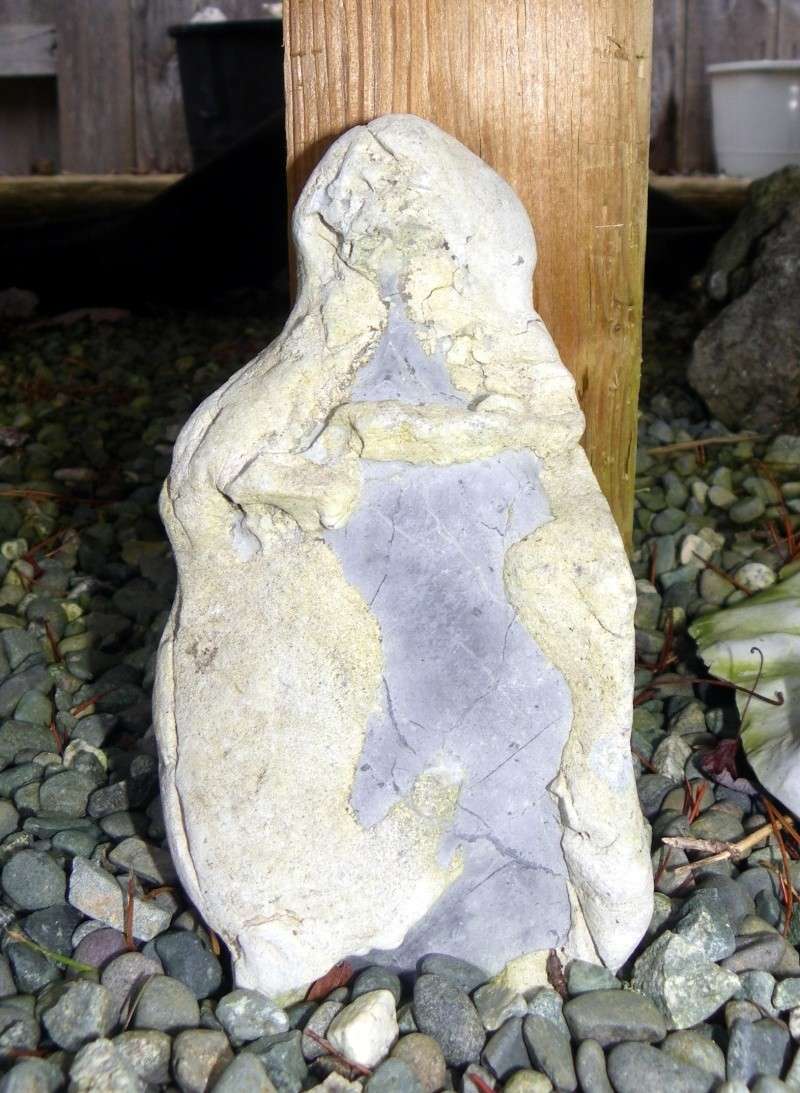 gman

Member





No expert, but i think i see a great lake or as a very large puddle stone.
try laying it with black area up flat, right side becomes back mountain range,
land bridge see at left, black area now becomes lake, so level as much as possible.
will need to be seen horizontally, try playing around with it in a sandbox,
not sure of area under gravel...

front up and back down, make as flat as possible,
if can hold small shallow amount of water even better!
if not then 3d mountain range with black mountains running across center view.
Last edited by stonener on Tue Feb 07, 2012 1:59 am; edited 1 time in total (Reason for editing : add pic & second thought)
I see a duck, with the top grey/blue as the bill and the one chipped part on the left as an eye. Or, a fat guy with a short tie.

Orion

Member





Hi Gman!
I see a madonna like mother, trying to hold and control a squirming child in her arms that is dropping it's blanket in an effort to allude the hold.
thanks for posting


dick benbow

Member





Hi Gman
As Stonener Would I like to see the stone placed in a suiban.

Kind regards Yvonne

---
Permissions in this forum:
You
cannot
reply to topics in this forum