New in my collection this beech.
Some who know the Bonsai Focus magazine read bout the tree.
september-October 5/2008. styling by Gijs Meboer.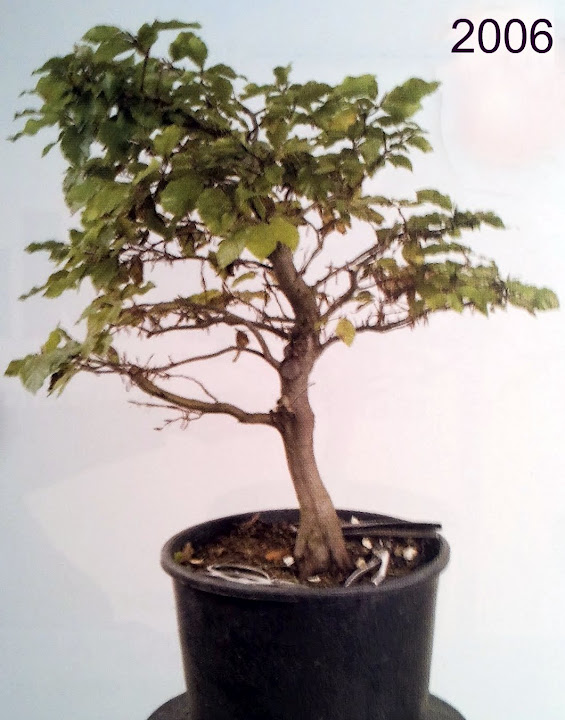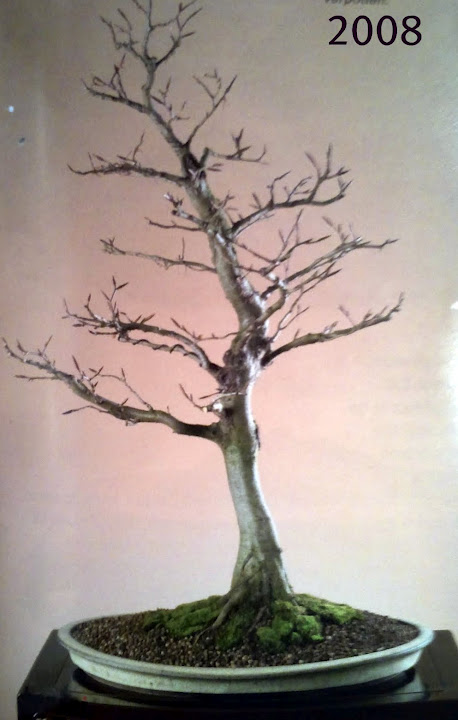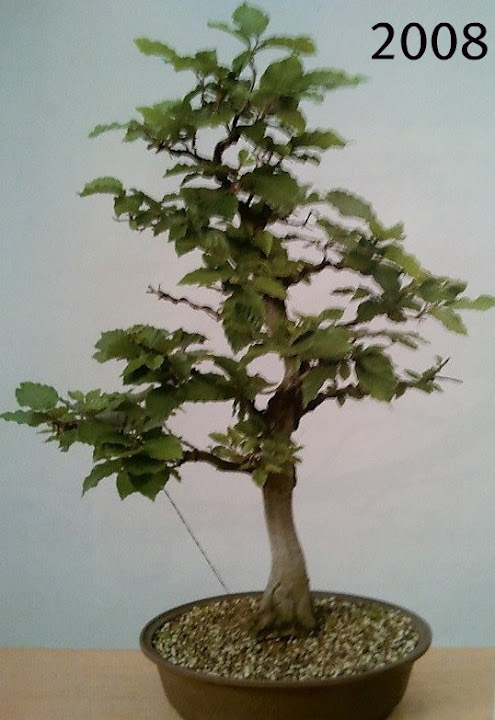 jeffrey

Member





Gotta love the winter leaves on the fagus varieties. There's nothing like them. About how tall is your tree?
Now but without foliage.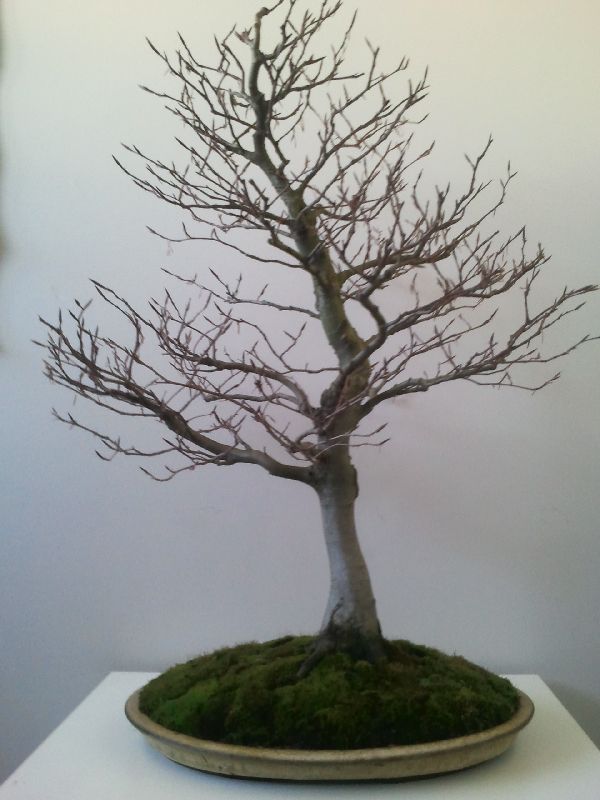 jeffrey

Member





Hello Jeffry.
Nice one with already a good branching to start with.
What about the branch that is pointing towards the viewer?
Sunip

Hi jeffrey

That is an excellent Beech with nice trunk movement and flare at the base. Back in 2008, If you had begun pinching out the growth tip of every bud back to two leaves as they were just begining to emerge in spring you could have reduced your internode length dramatically and your tree would have much tighter ramification and leaf reduction. At this point you would have to trim back very hard to a bud and remove the whispy 'sucker' like branches coming off the trunk in order to begin again.

Working with Beech of any species is a labor of love to be sure!
-Jay

drgonzo

Member





A Very nice tree!! you have made some good progress with it but they do take a long time don,t they?? they grow every where here maybe i need to dig one for myself... take care john
---
Permissions in this forum:
You
cannot
reply to topics in this forum