Page 2 of 2 •
1, 2
BUDI,, You have made a beautiful bonsai with the material given to you !!!! just can,t believe how great the tree looks....great job..take care john
John, Miyagi - san,

Thanks a lot.

Regards,
Budi

Budi Sulistyo

Member





jrodriguez wrote:Budi,

There is a topic concerning neea that is never or seldom addressed;leaf quality. Not all collected Neea exhibit the same leaf traits. Some have elongated leaves, while other have rather large leaves. Yours is of the best quality, rounded, thick-leaves and a flat lamina. Because of the aforementioned and your exceptional styling, the foliage is exuberant and lush.

Great job!!!

Your friend,

Jose Luis
Jose Luis,
The leaves are getting smaller due to the ramifications on the foliage. If the whole foliage is mature, the leaves size will be similar as well. I think it is on the maturity of the ramifications. Comparing to the natural size of the young growth, the size has reduced so much.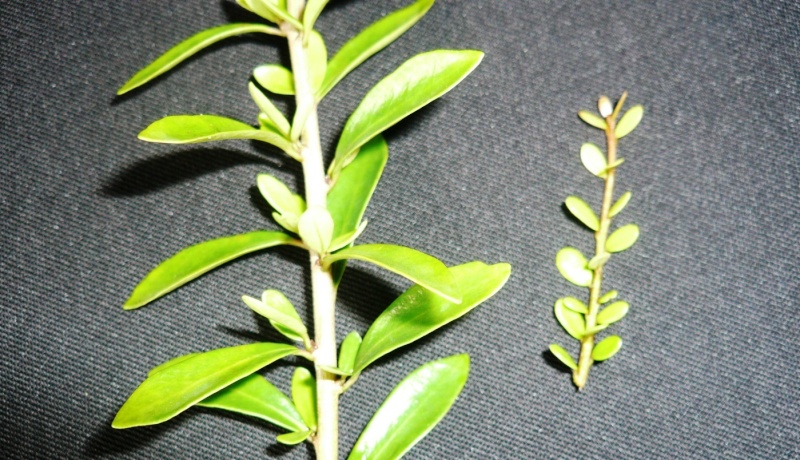 Here is the cut on the bonsai.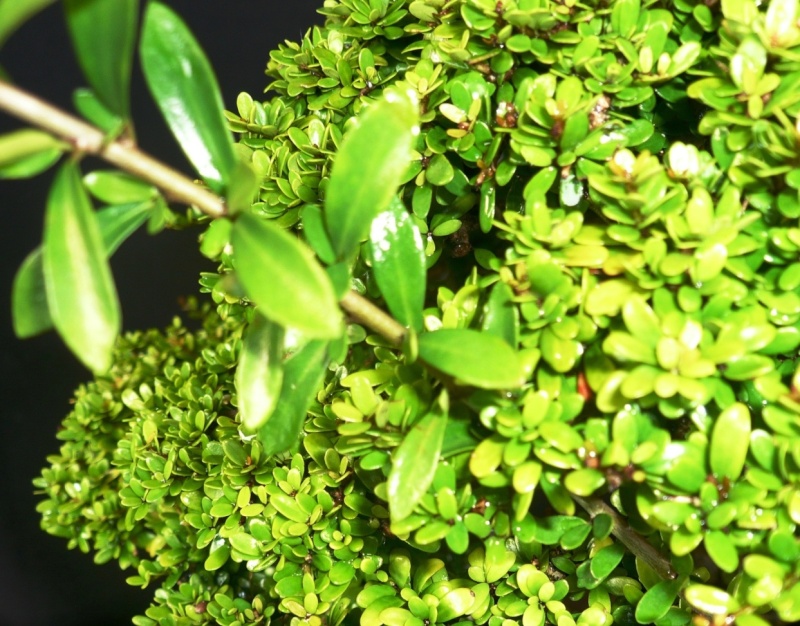 Budi Sulistyo

Member





Budi,

You are right, but there are indeed Neea trees with big/elongated leaves that do not reduce well. Usually, it depends on the area where they are collected. A possible explanation might be that they are climatological adaptations of the same plant. For example, Tabebuia heterophyla (pink trumpet tree) is a species commonly used as bonsai in Puerto Rico. They grow all over the island. Unfortunately, the ones on the northern shores have big leaves and thin lamina. The ones on the south, grow on limestone. These exhibit wonderful bark and small thick foliage. Although they are the same exact species, climatological factors have made the plants develop distinct features.

One thing that I do notice on your tree, it is quite prolific. Not all Neea develop that much fruit. Some only develop flowers, while other develop both. I sometimes wonder if they are dioecious, like Mustam (diospyros montana).

Your friend,

Jose Luis

jrodriguez

Member





Jose Luis,
You called it as dioecious. A new word for me. I am so surprised to get your opinion on it. I do not know whether there is male and female Neea. It would be hard anyhow, to display a male and a female neea as I did on Mustam or diospyros montana below.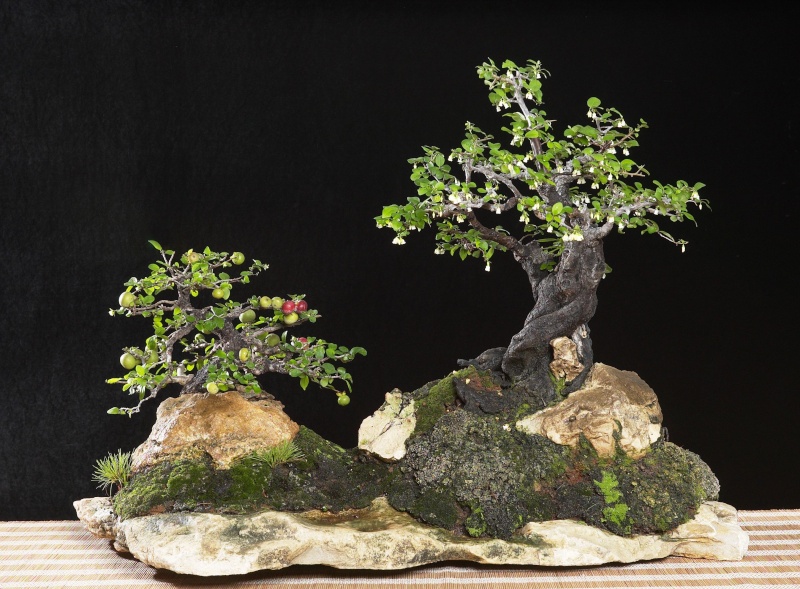 Your friend,
Budi

Budi Sulistyo

Member





Budi Sulistyo wrote:

Your friend,

Budi
Budi,
That is a lovely composition. Great idea to display the two plants together like that.
Have a great weekend!!!!
Sam

Sam Ogranaja

Member





Hi Sam,

Thanks a lot.
If you like to see more on the Diospyros montana above you can go to http://ofbonsai.org/galleries/yin-and-yang

Best regards,
Budi

Budi Sulistyo

Member





Page 2 of 2 •
1, 2
---
Permissions in this forum:
You
cannot
reply to topics in this forum