as a presentation? I know most use a daiza or suiban (some even a cushion) but what is your thought on useing
another stone?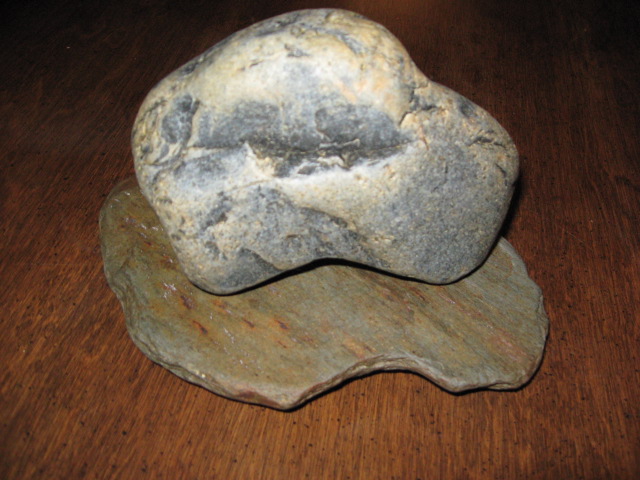 dick benbow

Member






Hi Dick,

IMHO i think if you want to highlight a stone best is what you've mention except on top of a stone, for it will have conflict attention. whatever the stone might be seen alone is best, for all attention will be focus in it and gives you imagination to wonder rather than which to choose, but others might have different thoughts, we all are still learning from each other. thanks for sharing. keep them coming...

Regards,
Alex

ogie

Member





appreciate your opinion and could grasp what your saying about conflict between the stones themselves....

dick benbow

Member





Hello Dick,
The combination you show in the picture i can imagine as a informal setting on the benches in the garden but
as presentation of the stone it does not work for me.
Ogie represents it well i think but i would not rule the possibility out, i imagine -sometimes- it could work, a stone on a stone,
but it will not be easy.
Sunip


---
Permissions in this forum:
You
cannot
reply to topics in this forum