hi everyone and thanks a lot for those who give me advise,help me id my tiger bark and give me tips and links about locals clubs on my area "thanks to you my friend in bonsai jim"here are some of my indoor and outdoor trees the one with the twisted trunk is a ficus nitida i just got it yesterday and i been doin some research loking at pictures and reading some books but the problem is i have no clue on how to start on giving this tree"the twisted one" a shape i dont know how to start or what to do plus the junipers i dont know when to start training them for shape they are growing a lot of new needles on the tips of each branch and shot so please did anybody can help me????here are some pictures...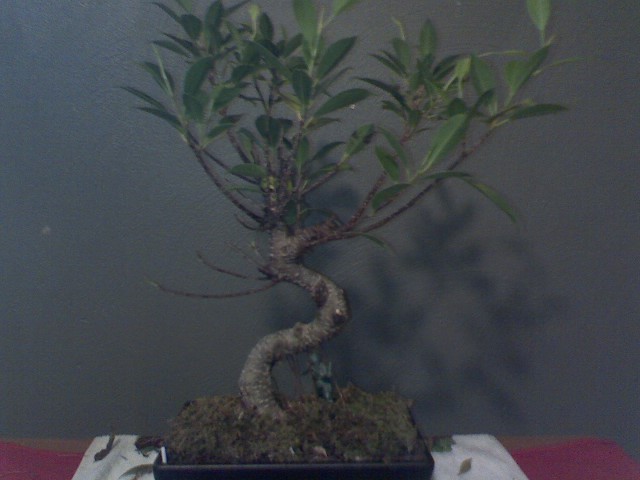 this is the tree is a ficus nitida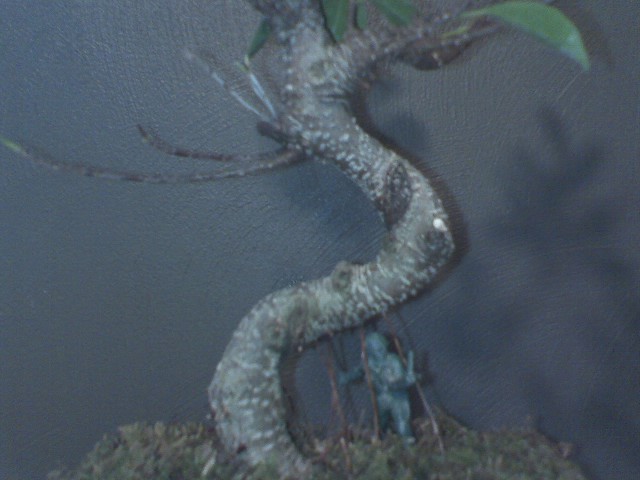 heres another look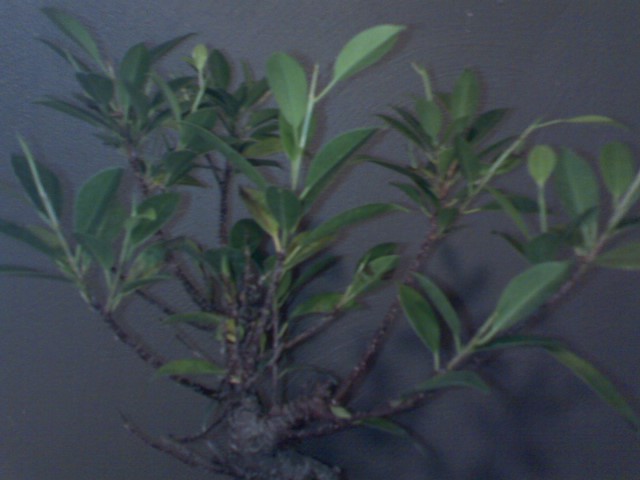 here are some of my ficus,a tiger bark a ginseng and a nitida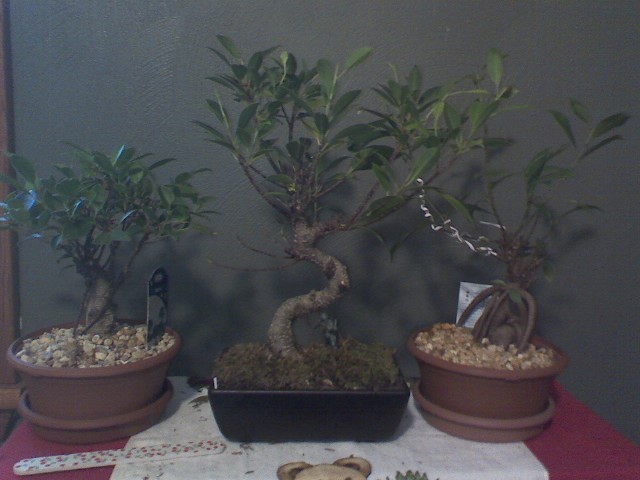 here is the bottom of the trunk of the ficus nitida
here is the trunk of the ginseng
so anybody please can help me with this??? i will appreciate it and here are some of my outdoor junipers the pictures dont look really good but you guys can see the shape and maybe give me some shape ideas for them if you guys need better pictures just let me know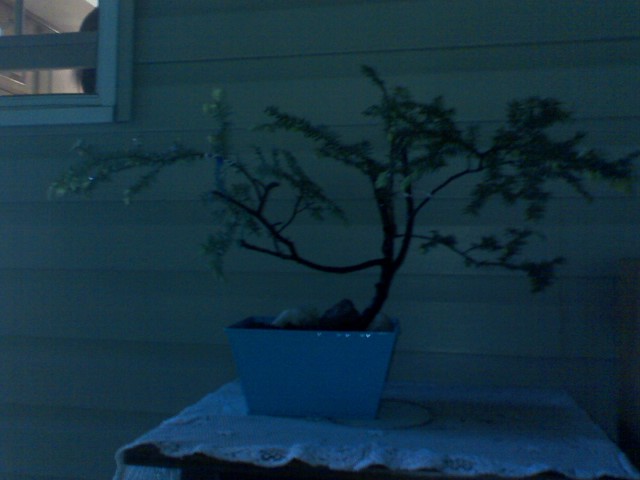 ill be online for a while please i hope anybody can help me with my babies thank you very much!!!!
your friend in bonsai
Jonathan Rivera

jayevilrott

Member





In regard to the FICUS ...Depending on how many roots are filling the current pot. You could trim some roots and give fresh soil. That would inspire some new growth for you to be able to work with. Then i would work on wiring the branches. There are so many pictures on line when you google that type of bonsai. GL

Joe Hatfield

Member





thanks a lot i appreciate your tip ill do it next week cuz i just got it yesterday but i need help on the branches on how i am goin to shape them it is any way or shape that you recomend????

jayevilrott

Member





on the Ficus Nitida I would choose a few branches on each side to keep.. Trim the rest off. Put it in good Bonsai soil, wire those branches so that it pull them down some. Right now they are all growing straight towards the sky. If you wire them so that they grow out from the tree almost straight. just choose like three limbs from each side that look healthy and are staggered with each other. cut the rest and then let it recuperate for a while. Just my 2 cents. Google search Ficus Nitida with an image search and you will get some good ideas.

Good luck to you and your journey with these trees.
Join a bonsai club. You can go so far with what you have before you hit a wall. Find someone that can show you the whole picture first or else it can get frustrating. What you have are mass produced duplicates that need to be shaken up, slapped around a bit.

lol's
__gary
LOL Gary. I agree!
This picture is of one of my commercial bonsai I had purchased 3 years ago. It looked a lot like yours now.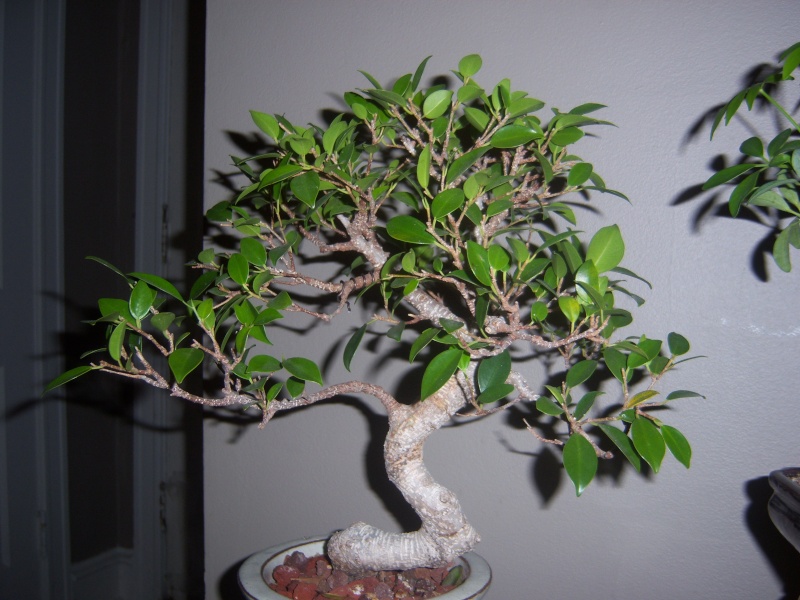 Joe Hatfield

Member






prestontolbert

Member






jrodriguez

Member





Just to clarify, Ficus "nitida," tiger bark fig, and ginseng fig are all the same species, Ficus microcarpa, the Chinese banyan. Any information you find will apply to all of them. See Jerry Meislik's book on Ficus. Please note, the bottom part of the ginseng ficus is all roots, & will not branch.
Iris

bonsaisr

Member






---
Permissions in this forum:
You
cannot
reply to topics in this forum